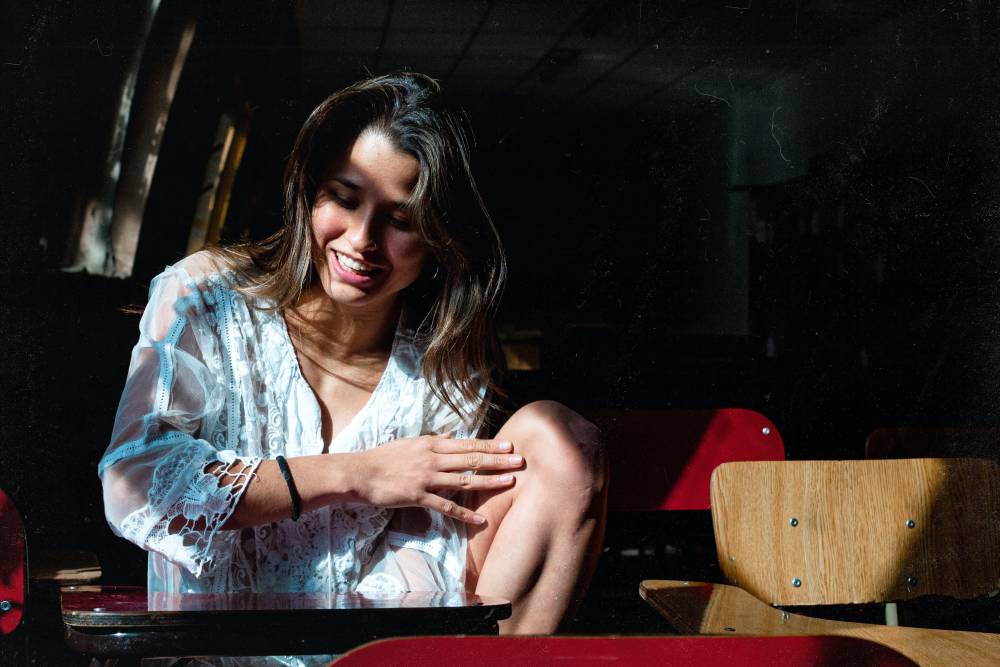 Julian Reingold on Argentinian Sustainable Fashion

Argentinian journalist Julian Reingold just published an article titled "Back to the roots" where he highlights the challenges Argentina is facing with sustainable fashion.

The Latin American market is very unique and heterogeneous. The current global COVID-19 crisis has also hit the fashion industry very hard. These factors make the development of sustainable fashion in Argentina difficult.

Julian Reingold is a journalist born in Argentina in 1988. He holds a BA in Sociology from the University of Buenos Aires (UBA) and is currently a student of MSc in Environment and Sustainable Development at University College London (UCL).

The global fashion industry is failing due to the coronavirus pandemic and subsequent lockdowns. Production orders were canceled, garment factories stood still, retail stores closed down, and many workers lost their livelihood.

One of the positive after the crisis is the new focus of designers and brands towards more sustainability. They understand the necessity to find means of producing clothing locally, fairly, ethically, and sustainably.
"The current global crisis has also hit the fashion industry: the era of luxury and fashion weeks are over. Consumption will continue, but betting on more traditional and locally rooted alternatives."

 - Jasmine Ruiz Diaz, Latin American fashion and tradition researcher at King's College London

Julian Reingold showcases projects that protect local artisans. One of them is the ancestral initiative from designer Camila Orué in Carapeguá, about 80 kilometers from Asunción, the capital and largest city of Paraguay.

Weavers produce garments with horizontal and vertical looms using traditional Paraguayan fabrics such as poyvi, which in Guaraní means 'twisting cotton'.
"This clothing initiative aims to safeguard original techniques while respecting the rural lifestyle of the communities with which it works. [...] In Paraguay, the lack of institutional support for the use of environmental certifications persists. This affects the promotion of the development of products such as organic cotton."

 - Julian Reingold, Argentinian journalist

Fashion is one of the largest polluters globally. It creates large amounts of waste, pollution, and carbon emissions. It's also responsible for massive deforestation, plastic microfiber pollution, destruction of ecosystems, the killing of animals, and endangering human health.

The global apparel and footwear industry accounts for 8% of the world's carbon emissions, almost as much as the total for the whole of Europe, as reported by the 2019 Fashion Transparency Index.

16.9 million tons of used textile wastes are generated every year in the United States, as reported by the Environmental Protection Agency (EPA). Every year, half a million tons of plastic microfibers are dumped into the ocean, the equivalent of 50 billion plastic bottles.

The fashion industry produces 17-20% of all wastewater worldwide, according to the World Bank. 20,000 liters of water are needed to produce one kilogram of cotton, the equivalent of a T-shirt, and one pair of jeans, according to the World Wildlife Fund (WWF).


Fortunately, organizations such as the Latin American International Sustainable Fashion Movement (MOLA) work very hard to promote slow fashion as an alternative to fast fashion.

Designers think carefully how much clothing they want to produce each year. They allow artisans to determine the price of each garment and prevent sweatshop-like working conditions in workshops.
"The Latin American market is heterogeneous, however, we continue to have a strong influence that what comes from outside is good. I will not wear a local garment because this does not generate status. The fact of selling you something because it is supposedly in fashion you are going to believe that you belong to a certain stratum, and if I also sell it to you super cheap you are going to say 'why not?'. The consumer has the power to help multinationals or defend local producers."

 - Valentina Suárez, MOLA Director, as told to One Earth

In the United-States, 88% of consumers prefer shopping for fast fashion, followed by consumers in Europe (46%), India (25%), and China (21%). The most popular fast-fashion retailers in the world are Uniqlo (21%), H&M (18%), and Zara (18%), according to recent studies.

Fast fashion was created to answer consumers' demand for stylish and affordable clothing. The rise of fast fashion over the last 20 years confirms the industry's response to consumers' want for convenience, new trends, and low prices.

It's time to quit fast fashion. As consumers, we have the power to drive change in the global fashion industry. We choose the clothes we buy and who we support with our money.

Fast fashion will never be sustainable. Let's shift towards a more ethical and responsible way to produce and consume clothes.

Read the article titled "Back to the roots" from Julian Reingold on oneearth.org.


Was this article helpful to you? Please tell us what you liked or didn't like in the comments below.