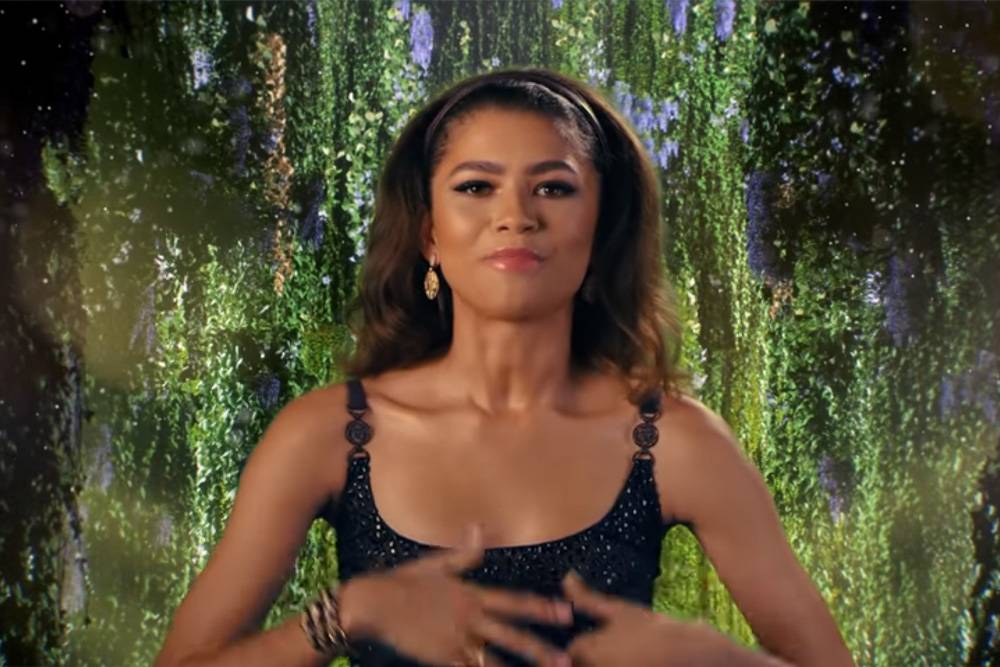 Zendaya Receives The New 2020 GCFA Visionary Award
American Actress Zendaya received the GCFA Visionary Award at this year's special edition of the Green Carpet Fashion Award, as announced during a press conference hosted by Eco-Age and the National Chamber of Italian Fashion (CNMI).
Zendaya is a fashion influencer that began her career as a child model and backup dancer before making its debut into acting.
She regularly campaigns for more inclusion and
diversity in fashion
, showing how to use a big platform to personally change the industry.
The GCFA Visionary Award honors pioneers in the sustainable fashion industry. Zendaya has been repeatedly introducing small, unknown designers to her large audience.
The 2020 Green Carpet Fashion Awards took place virtually this year due to the
coronavirus pandemic
.
The actor Robert Downey Jr. moderated the opening and closing of the event. He said:
"This event is innovative and solution-oriented, so I'm very excited to be attending its premiere."
Stars like actor Colin Firth, the ex-husband of Livia Firth, and Masie Williams from "Game of Thrones" also had virtual appearances on the show.
Famous designers like
Stella McCartney
or celebrities like Eco-Age director Livia Firth also made appearances or gave exclusive insights into their wardrobes.
About the Green Carpet Fashion Awards:
At the Green Carpet Fashion Awards, Italy celebrates the best in sustainable fashion.
Camera Nazionale della Moda Italiana (CNMI), in collaboration with Eco-Age, and with the support of the Italian Ministry of Foreign Affairs and International Cooperation and by the Italian Trade Agency (ITA), revealed plans for a pioneering 2020 edition of the prestigious event.
This year's edition centers around the theme of togetherness and rebirth, to weave the new thread of our society, under the principles of social and environmental justice, starting from Italy.
Was this article helpful to you? Please tell us what you liked or didn't like in the comments below.