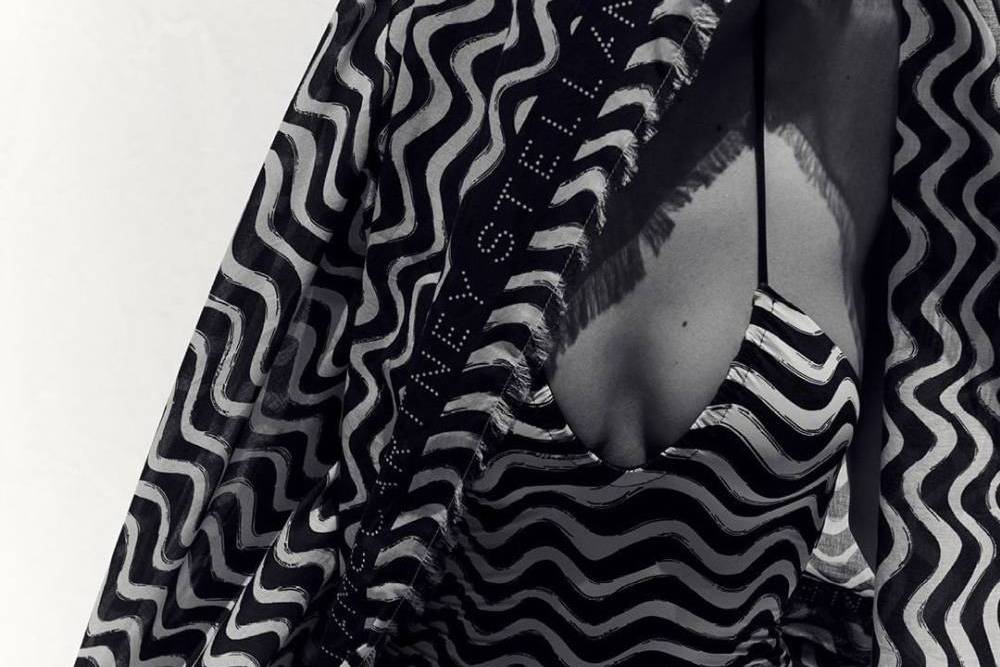 Stella McCartney is a British apparel brand selling clothing, shoes, bags, and accessories for men, women, and kids, from the fashion designer of the same name Stella McCartney.

Stella McCartney launched her fashion house in a partnership with the French luxury group Kering and showed her first collection in Paris in October 2001.

Stella McCartney's collections are now distributed in 77 countries through 863 doors including specialty shops, and department stores, as well as shipping to 100 countries online.


Panaprium is proud to be 100% independent, free of any influence, and not sponsored. We carefully handpick products from brands we trust. Thank you so much for buying something through our link, as we may earn a commission that supports us.

Sustainability Rating: 6/10
Rating FAQ

Category: Clothing, Shoes, Accessories, Bags

For: Men, Women, Children

Type: Denim, dresses, basics, swimwear

Style: Chic, classic

Quality: High

Price: $$$

Sizes: 2-12 (US), 6-16 (UK)

Fabrics: Cotton, polyurethane, polyester, nylon, wool, silk, viscose, modal, elastane

100% Organic: No

100% Vegan: No

Ethical & Fair: Yes

Recycling: Yes

Producing Country: Italy, Switzerland, Hungary, Spain, Turkey, Portugal, India, China

Certifications: GOTS, OCS, FSC

Sustainability Practices
"We are agents of change. We challenge and push boundaries to make luxurious products in a way that is fit for the world we live in today and the future: beautiful and sustainable. No compromises. Each decision we make is a symbol of our commitment to defining what the future of fashion looks like. From never using leather or fur and pioneering new alternative materials to utilizing cutting edge technologies, pushing towards circularity, protecting ancient and endangered forests, and measuring our impact with ground-breaking tools."

 - Stella McCartney, British fashion designer


Stella McCartney is committed to sustainability throughout all her collections with a fair amount of circularity and material innovations. The brand aims to be a responsible, honest, and modern company.

You can buy high-quality luxury clothing items at Stella McCartney that are also beautiful and sustainable.

Stella McCartney uses a lot of sustainable materials, including organic cotton, as well as some recycled materials. It also uses many synthetic materials, such as viscose and polyurethane.

The brand is a member of the Ethical Trading Initiative (ETI) since 2012, which provides an internationally recognized code of labor practice founded on the conventions of the International Labour Organisation (ILO).

It pays its workers a decent living wage and manufactures its products through a carefully selected network of suppliers, Italy being by far its biggest sourcing country.

The company uses different types of audits, including unannounced audits, to identify potential risk areas. Audits are conducted by the Kering audit team or third-party auditors.

Stella McCartney is a vegetarian brand. It believes that fashion can be luxurious without using leather or fur. The brand doesn't use any exotic animal skin or feathers but uses wool, cashmere, and silk.






Sustainability Goals
Stella McCartney uses the Environmental Profit and Loss tool (EP&L) developed by Kering to measure its greenhouse gas emissions, water use, water pollution, land use, air pollution, and waste across its entire global supply chain.

The brand is committed to driving innovation and making better, more sustainable decisions but has no timeline for the future.



Buy Here
Discover Stella McCartney sustainable collections at StellaMcCartney.com.
Reviews And Experiences With Stella McCartney
Have you had (good) experiences with shopping at or the products of Stella McCartney? Then leave us your rating below.