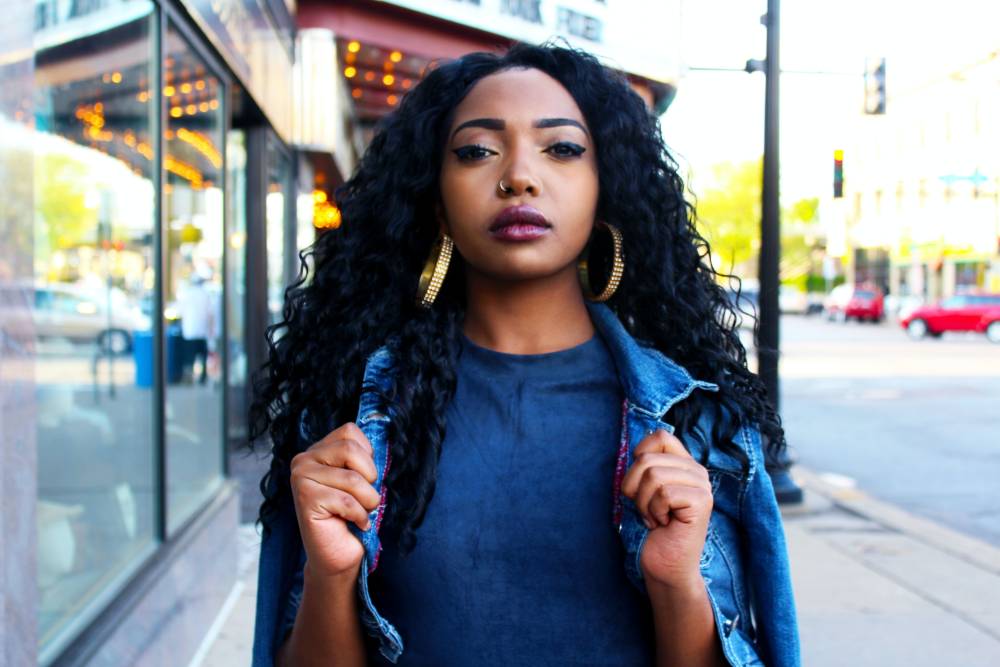 Is it OK to Wear Second-Hand Clothes?

Second-hand clothing is getting trendy once again. More people now buy and sell clothes in thrift stores, vintage shops, and online resale marketplaces.

Wearing second-hand clothes is an amazing way to protect the planet, save money, and have a unique fashion style with vintage, retro, or classic pieces of clothing. But there are a few things to take into consideration such as quality, hygiene, and sustainability.

Buying and selling used clothing very popular today. It's not only ideal for people with a limited budget but also makes us look and feel amazing. Wearing old clothes is very common for good reasons.

In many African, Asian developing countries, and in developed countries among underserved communities, a lot of people cannot afford to replace used clothing with new pieces. Buying and wearing second-hand clothes is a necessity.

The second-hand clothing market is growing rapidly. It's independent of the traditional clothing market and has been expanding exponentially recently. It was valued at USD 32 billion in 2020 and is expected to reach USD 51 billion in 2023.

The biggest exporter of used clothing worldwide is the United States with USD 675 million of used clothing exported each year to countries such as Canada, Guatemala, Chile, and India, followed by the United Kingdom with USD 543 million exported each year to Poland, Ukraine, and Pakistan.

Sustainability is more and more in the mind of today's consumers. And second-hand clothing is a more ethical choice to wear affordable, stylish fashion and save the environment at the same time.

What are the advantages and drawbacks of wearing used clothing? Here is why it's OK to wear second-hand clothes.


Panaprium is proud to be 100% independent, free of any influence, and not sponsored. We carefully handpick products from brands we trust. Thank you so much for buying something through our link, as we may earn a commission that supports us.

Why wear second-hand clothes
The fashion industry is one of the largest polluters in the world. It's responsible for huge carbon emissions, pollution, and waste.

Americans alone generated more than 16.9 million tons of textile waste in 2017. That number is 10 times bigger than in 1960 and has doubled over the last 20 years.

The United States recycled only 15.2% of all textile waste in 2017. Most used clothing and other textiles ended up in landfills to decompose or be incinerated.

Luckily, wearing second-hand clothes can help sustainable fashion. There is an enormous advantage to thrifting. It has a hugely positive social and environmental impact.

Since it reduces the demand for new garment manufacturing, wearing second-hand clothes is an amazing way to decrease energy and water consumption in the textile and apparel industry.
"The reuse and recycling of the exported textiles leads to annual net savings of around 190 000 tonnes CO2 equivalent of greenhouse gases and offset 70 million cubic meters of water use by offsetting production of new textiles/materials."

 - David Watson, Environmental Analyst, in the Exports of Nordic Used Textiles Study
For each person that buys and wears second-hand clothes, a reduction of 500 pounds of carbon emissions happens every year. It decreases one's carbon, waste, and water footprint by more than 80%.
To learn more about the positive impact of used clothes for the planet, read up my article on the environmental benefits of buying second-hand clothing.

The second-hand clothing market provides stylish, original, affordable high-street and designer products with the environment in mind.

Wear second-hand clothes to have a unique fashion style. Many thrift stores and vintage shops offer a very large variety of style choices from many brands and for all budgets. Online at resale marketplaces, customers can even shop for unique looks and outfits when the availability is limited locally.
"The popularity of online vintage shops is great for those who don't have access to everything a city such as New York has to offer."

 - Gabriel Held, New York Stylist, and vintage dealer

Here are some fantastic places to buy and sell second-hand clothes online:

Follow my guide on how to get rid of unwanted clothes for money to find other amazing places to buy and sell second-hand clothing.

Second-hand clothing to avoid
Because it stays in close contact with our skin, it's important to pick the right clothes for good health.

Textile processing and clothing manufacturing are very chemical-intensive. They involve production steps like washing, bleaching, dyeing, and treatment.

The fashion industry causes tremendous amounts of air, land, and water pollution due to the overutilization of hazardous chemicals. Most dyes used for garment finishing are toxic.

The best way to avoid clothing toxicity is to choose certified organic materials or sustainable synthetic fabrics. Check out my list of the best eco-certification standards for textiles to get an overview of what you should pay attention to.

It's also very common to find viruses, bacteria, fungus, or germs in second-hand clothes. They come directly from our bodies as we all have bacteria on the surface of our skin. A lot of germs survive on fabrics for quite some time.

Washing clothes with cold water saves energy and is necessary for dark or bright colors that bleed and delicate fabrics.

But it's crucial to run warm washing cycles at 140 degrees Fahrenheit (60 degrees Celcius) to clean any used clothing you buy before wearing it. Hot water is best to remove germs and other organisms living in textiles. Don't make the water too hot.
"Just make sure that you check all garments are suitable to be washed at this temperature before putting them in the washing machine and take care not to ruin your clothes by boil washing."

 - Susan Fermor, Dr. Beckmann's senior brand manager
It's highly recommended to avoid some type of clothes when shopping second-hand, such as:
underwear (panties, bras, and other undergarments)
sportswear (workout clothes, gym wear, dancewear, and athletic gear)
swimwear (bikinis, one-pieces, and other swimsuits)

I encourage you to buy and wear second-hand clothes. They are a favorite option to decrease the negative social and environmental impact of our clothing purchases.

The second-hand clothing market helps sustainable fashion growth by raising awareness of the social and environmental issues present in the textile and apparel industry. Plus, it makes ethical and eco-friendly clothing affordable for more people.

You have probably already seen A-List celebrities and social media personalities such as Alicia Silverstone, Kim Kardashian, Kristen Bell, Sarah Jessica Parker, or Shailene Woodley wearing used clothing.

Wearing second-hand clothes is becoming more popular recently. It's meaningful and necessary. And it's a great way to find unique fashion pieces that nobody is wearing currently.

Just make sure to be careful when choosing the right clothes to wear. Examine each item thoroughly and check caring instructions. Wash each piece of clothing cautiously before you wear them.

How has your experience been with second-hand clothes? What are your favorite places to shop? Do you have any tips for a successful treasure hunt? I would love to know. Share it with us by writing it down in the comment section below.


Was this article helpful to you? Please tell us what you liked or didn't like in the comments below.