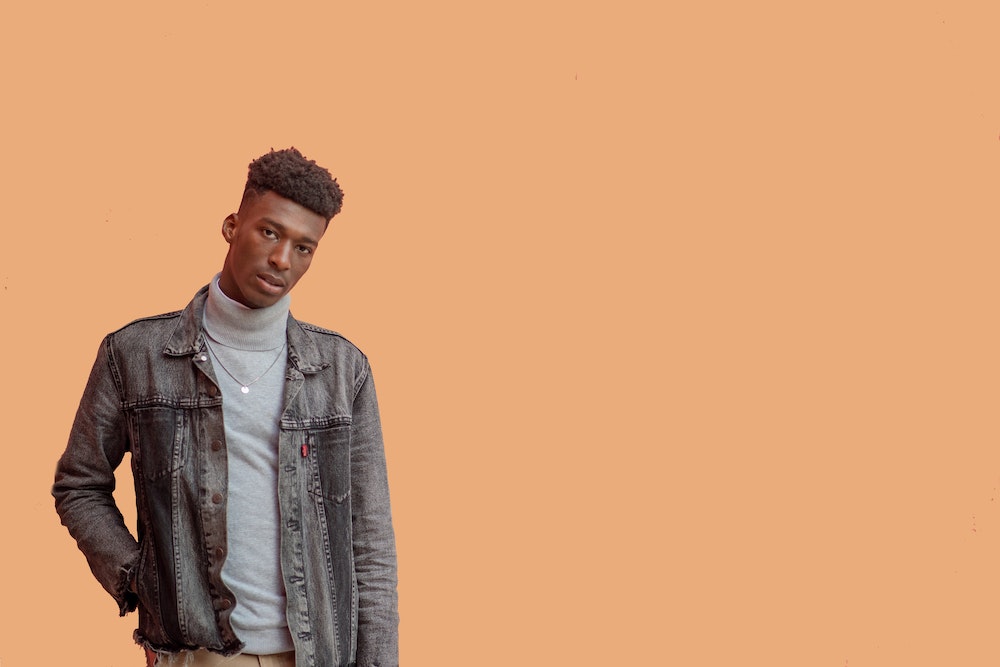 Can Guys Look Attractive In A Turtleneck In 2023?
Guys, listen up! Gone are the days when a turtleneck signals an old crusty math teacher. Toeing the line between casual and formal, they can be the difference between an outfit that's OK and one that slays. 
That's right, turtlenecks are having a major moment, and we want you to look your best when wearing them.
Coming from a fashion-forward gal, ladies love it when a guy puts effort into his outfit. From color matching to quality materials to well-chosen accessories, you can wear a turtleneck and turn heads.
If you're wondering whether guys can pull off a turtleneck and still look attractive, the answer is a resounding yes! Let's take a look at some of the gorgeous fits you could wear, to get hearts racing.
Panaprium is proud to be 100% independent, free of any influence, and not sponsored. We carefully handpick products from brands we trust. Thank you so much for buying something through our link, as we may earn a commission that supports us.
Tartan Blazer 
Maybe I'm biased because I'm Scottish but you truly cannot beat a tartan blazer on a man.
Combine timeless elegance with a touch of boldness by pairing a tartan blazer with a sleek black turtleneck. This chic and sophisticated ensemble is perfect for both formal occasions and smart-casual events.
Check out our blog about fashion mistakes to avoid when visiting Scotland.
All-Black
Embrace the power of a monochromatic look by opting for an all-black outfit with a turtleneck as the centerpiece. This sleek and stylish combination exudes confidence and creates a strong visual impact.
Turn up the suave factor by popping on a wide-brimmed hat. Accessorize with a tan bag and you will look beyond slick.
Discover these stunning sustainable suits for women and men.
Chinos
Keep it classy and comfortable by pairing your turtleneck with a pair of tailored chinos. This outfit is perfect for a casual day out or a laid-back date night.
It's preppy, chilled, and shows you like to take care of yourself, but you're not too uptight. Make it quirky by adding a funky hat.
Take a peek at the 15 best affordable chinos and khakis made in the USA.
All-White
For a crisp and refined look, go for an all-white outfit featuring a white turtleneck. This minimalist style is perfect for warmer months and showcases a sophisticated taste in fashion.
Opting for a pair of skinny jeans may feel like a brave choice in this current climate, but there are still so many hot ways to rock skinny jeans.
Statement Jewelry
Elevate your turtleneck look by adding statement jewelry, such as a bold necklace or eye-catching cufflinks. Accessories can take your outfit from simple to extraordinary.
Not only that, a little bit of bling will show the ladies you are successful and you enjoy nice things. 
Here are 8 reasons why men choose to wear necklaces.
Checkered Suit Jacket
Garden parties, picnics, cute lunch dates – this outfit is the perfect cute date get-up.
Create a dapper and fashionable ensemble by pairing a checkered suit jacket with your turtleneck. This sophisticated combo balances classic tailoring with 2023 trends.
Discover some hot tips on how to dress like a masculine man.
Velour Turtleneck
Embrace your inner bohemian with a velour turtleneck and accessorize with colorful shades for a groovy and unique appearance. This look is perfect for those who want to stand out and make a fashion statement.
Women love it when men show a bit of personality in their clothes, so dare to be different and you will reap the rewards.
Want to know how to dress like it's the early 2000s, then look no further.
Contrasting Open Shirt
Layer a turtleneck with a contrasting open shirt for a stylish and relaxed outfit. This combination adds depth to your look while keeping it laid-back and approachable.
Choose a dark turtleneck partnered with a burnt orange suit for a gorgeous autumnal, come-to-me vibe. It's giving wholesome, trustworthy and cool.
Learn more about the allure of a man in a pair of jeans here.
Cardigan 
Forget stale grandpa vibes – cardigans are officially cool in 2023.
Layer a cardigan over your turtleneck for a cozy and warm ensemble. This combo is perfect for chilly days and adds a touch of sophistication to your overall look.
Find out more from our selection of sustainable cardigans.
Camel Coat
The camel coat is never not major.
Achieve timeless elegance by pairing your turtleneck with a classic camel coat. This combination exudes sophistication and is suitable for various occasions.
Attract the ladies by checking out the 20 most attractive men's outfits that women like.
Vegan Leather Jacket
Women like a bad boy – facts. 
Go for a trendy and edgy look by pairing your turtleneck with a vegan leather jacket. This outfit is perfect for those who want to showcase their bold and contemporary sense of style. 
Want more top tips on how to dress like a badass man, then check this out.
Denim Shirt
For a casual and cool outfit, layer a denim shirt over your turtleneck. This blends modern and classic elements effortlessly and will make you look approachable and down to earth.
Pair a light denim with a dark turtleneck to provide a nice contrast. You could also choose matching jeans for a daring double-denim fit.
If you're planning a trip to a rodeo anytime soon, be sure to check out these top tips on what to wear.
Cotton Turtleneck
Here at Panaprium, we love ethically made cotton. It's breathable, lightweight and perfect for showing off your guns.
Keep it simple and comfortable with a classic cotton turtleneck. This wardrobe staple is versatile and can be styled in various ways to suit your personal taste.
Discover the 15 best cotton jumpers and sweaters right now.
Anorak and Beanie 
Embrace the quirky and artistic vibe of Wes Anderson characters with an anorak and beanie paired with a cable-knit turtleneck. This ensemble is perfect for creative and adventurous spirits.
It will make you look smart, disarming and adorable. A fixed-gear bike is optional.
Find the best hipster outfits to make you look awesome.
Sweatpants
Don't ask me why, but there is something sexy about a man in sweats. As long as they are clean, well-fitting and in a nice material, you can wear them out and about.
For a relaxed and laid-back outfit, pair your turtleneck with matching comfy sweatpants. This look is ideal for casual outings and lounging with style. It will show you are chill, which is a huge turn-on.
Check out our cozy top picks of these men's loungewear options. 
Cap and Chain
Add a touch of urban flair to your turtleneck outfit with a baseball cap and chain. This street-style-inspired look is perfect for expressing your individuality.
Not to mention it's hot, so the ladies will love it.
Embrace the streetwear trend and rock your turtleneck with confidence in 2023!
Was this article helpful to you? Please tell us what you liked or didn't like in the comments below.
About the Author: Catriona Jean