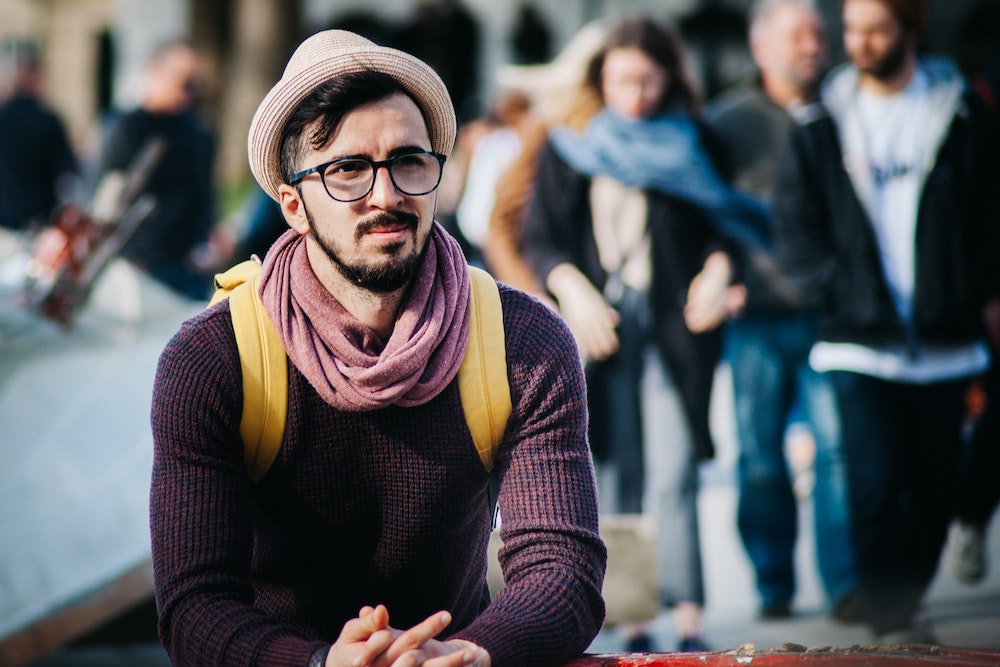 How To Get Your Hipster On With These Awesome Outfits
If you want to look like someone who knows trends and appreciates taking care of themselves, then you might want to consider dressing like a hipster. 
Hipsters know what they like to wear and they know how to look good wearing it. Often a subject of mockery, hipsters have had a massive influence on the fashion world — making dressing like one a desirable fashion choice. 
It's worth bearing in mind that hipster is a broad term. Additionally, all hipsters pride themselves on their originality, so no two hipster outfits are going to look the same. 
With that said, if you are looking to choose to dress like a hipster, then you are in the right place. We have created the ultimate guide to looking hip and feeling part of the counterculture. 
Panaprium is proud to be 100% independent, free of any influence, and not sponsored. We carefully handpick products from brands we trust. Thank you so much for buying something through our link, as we may earn a commission that supports us.
Vintage Clothes
Vintage clothes are a true staple of the hipster wardrobe. They are often unique, and it is unlikely that you will see someone else wearing the exact same clothes. Additionally, purchasing recycled antique clothes is truly an eco-friendly way to shop as you are not putting any more waste into the world. 
Need some inspiration? Check out the 50+ best online thrift stores for affordable vintage fashion. 
Invest in Ethical Fashion
Hipsters may often be a subject of mockery, but they do care about the world. This makes sustainable and ethical fashion choices an essential part of the hipster style.
Learn more about sustainable ethical fashion by researching brands that are transparent about their production processes, use organic and eco-friendly materials, and have fair labor practices. This way you will be able to wear your clothes without feeling any guilt. 
Learn more about sustainable ethical fashion here. 
Skinny Jeans
Some things never go out of fashion — skinny jeans are certainly no exception. Wear the waistline as high as possible in order for you to make the biggest impression. Hemp denim jeans are a great sustainable alternative to traditional denim jeans.
Here are the 10 best affordable and sustainable hemp denim jeans. 
A Killer Jacket
To make your outfit truly pop and have people turn their heads when they see you walk down the street, it's essential to have a killer jacket, such as a vegan leather look, an old sports coat, or even an evocative, outfit-defining trenchcoat.
Check out the 15 best affordable jackets and coats made in Italy. 
A Distinctive Hat
From beanies to fedoras to wide-brimmed hats, having a distinctive hat is an essential part of any hipster outfit. Find a hat that fits the shape of your head and you'll be surprised to see the difference in your outfit and emotions. 
Learn more from our list of the 15 best affordable and sustainable hats and beanies. 
Quirky Socks
Being a hipster is about doing something different at every twist and turn. This extends right down to the choice of socks that you make. That's why it's worth going for quirky socks that show off your alternative personality. 
These are the best affordable and organic socks made in the USA. 
Statement Shoes
Great shoes get people noticed and they let them stand out. Whether you opt for knee-length boots, boat shoes, smart sneakers, the right shoe is a crucial part of the total hipster wardrobe. 
Need a list? Here is our list of the best Canadian made shoes. 
A Graphic Message T-Shirt
Hipsters — despite ironically being in the mainstream — have lots of opinions, and they love to share them with everyone that they meet. That's why you should definitely invest in a t-shirt that displays your values to the world.
Learn more with the 15 best American-made t-shirts for men and women. 
A Personal Scarf
One essential way to add a bit of flair to your fashion choices is by adding a personal scarf. Whether you choose a thick or thin one, it can certainly elevate your outfit. 
We have the 15 best affordable, ethical, and vegan winter scarves for you to check out. 
High-Waist Skirt
Hipsters like to wear their clothes high. This is especially true for women's fashion. If you want a skirt that will have people checking you out and appreciating you, then it's definitely worth opting for a high-waist skirt. 
This article has you covered on the best affordable and sustainable denim skirts. 
Checkered Shirts
Checkered shirts and hipster fashion go together hand-in-hand. Find a color match that works best for you, then head to a thrift store for the best shirts your money can buy.
Here are our four best American made flannel shirts.  
A Chic Tote Bag
For an eco-friendly, reusable option, make sure to have a chic tote bag, perhaps from one of your favorite brands. Just avoid an oversized, "ludicrously capacious", option, as Succession has shown they are going quickly out of fashion. 
For more inspiration on choices that have a positive impact on the environment, here are our ten top tips to go low-waste. 
Thick-Rimmed Glasses
Whether you actually need them, or you're looking for that final item to give definition to your look, wearing great glasses from a classic brand is certainly going to help finish your outfit. Opt for thick-rimmed glasses that will give texture to your face. 
Here are the 15 best affordable and sustainable eyewear brands. 
Floral Dresses
Floral dresses are a fun and feminine addition to any hipster outfit, especially if you pair them with a vegan leather jacket or knee-length boots. They can be worn across the spring and summer, showing people that you are committed to a sunny, carefree mood. 
To get into the mood, read our list of the 20 best affordable sexy casual summer dresses. 
A Classic Headband
A classic headband is a simple and stylish accessory that can add a touch of class to any outfit, as well as assert your carefree vibe. Make sure that you are wearing your hair long in order to get the most mileage out of your hair accessory choice. 
Learn more about the 10 best affordable and eco-friendly headbands. 
Was this article helpful to you? Please tell us what you liked or didn't like in the comments below.
About the Author: Redmond Bacon