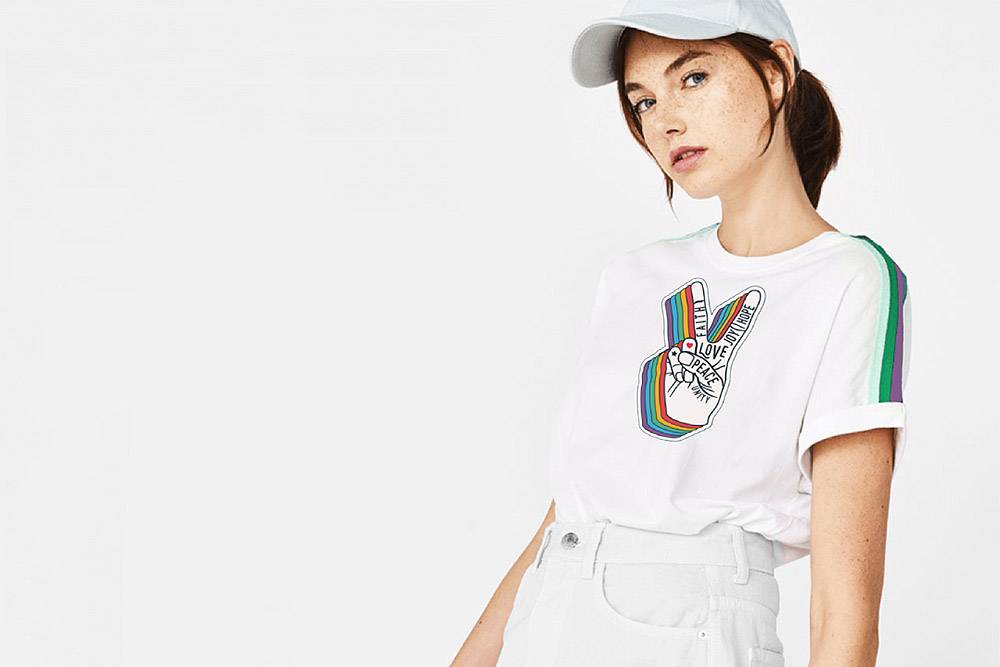 New Eco-Friendly Store For Deep Societal Change

Eco-friendly clothing store Societal is launching in London as a driving force for change. It aims to connect people with the new and next of fashion, style, culture, and art.

English Designer Dean Jones lead the company to unite people from around the world and create wearable art that tells a story. Societal offers a wide range of women's and men's ethical, eco-friendly, and conscious clothing.

Its designs showcase political streetwear for independent minds that ditch the silent majority and inspire societal change.

The socially conscious ethical British fashion brand creates and curates pieces you will treasure beyond the season.

The progressive label partners with artists and designers across the world to address almost every social and environmental issue. It's passionate about philosophy, politics, human rights, and social challenges.
"What one wears, how one wears it, and when one wears it constitutes expressions of degrees of social freedoms and influences. We believe our designs can be a driving force of change, not just a reflection of it. Fashion is one of the largest industrial employers of people worldwide, yet only an estimated 2% of fashion workers are paid a livable wage. We want to change that, but we know one of the quickest ways other companies will change their practices is if their customers demand it."

- Dean Jones, Societal's founder
The Societal store represents historical personalities with a reformative voice. It uses creativity as a driving force for change for the benefit of the planet.

The fashion company sells a wide range of t-shirts, hoodies, sweatshirts, jackets, tank tops, crop-tops, and accessories starting at USD 30. 


The ethical clothing brand believes that sustainable fashion is the future. It's continuously working on becoming kinder to the planet we all share, providing high-quality products, and giving people growth opportunities.

Societal uses a direct-to-garment (DTG) printing technique to limit waste and water usage in production. It strives to lower its energy consumption and carbon footprint.

The London-based label wants you to look good and feel good, knowing that your purchase makes a difference. Its products are printed-on-demand to avoid overproduction and textile waste.

Societal takes pride in being part of the sustainable fashion movement. It uses water-based printed inks that are free of harmful chemicals.

However, most of the fabrics it uses are highly polluting synthetic petroleum-based fibers such as polyester and spandex.

Societal also uses a high amount of conventional cotton, which has one of the worst environmental impacts amongst natural fibers used in the textile and apparel industry.

Cotton is still the most widely used natural fiber worldwide and one of the cheapest to produce. And it's the second most used fiber for garment production behind polyester globally.

However, regular cotton production isn't ecological, ethical, or sustainable. It drains resources, generates waste, involves harmful substances that ruin biodiversity and soil fertility.

Organic cotton or recycled cotton are much better alternatives. They preserve biodiversity and agricultural cycles while also valuing the welfare of farmers and workers.


Was this article helpful to you? Please tell us what you liked or didn't like in the comments below.