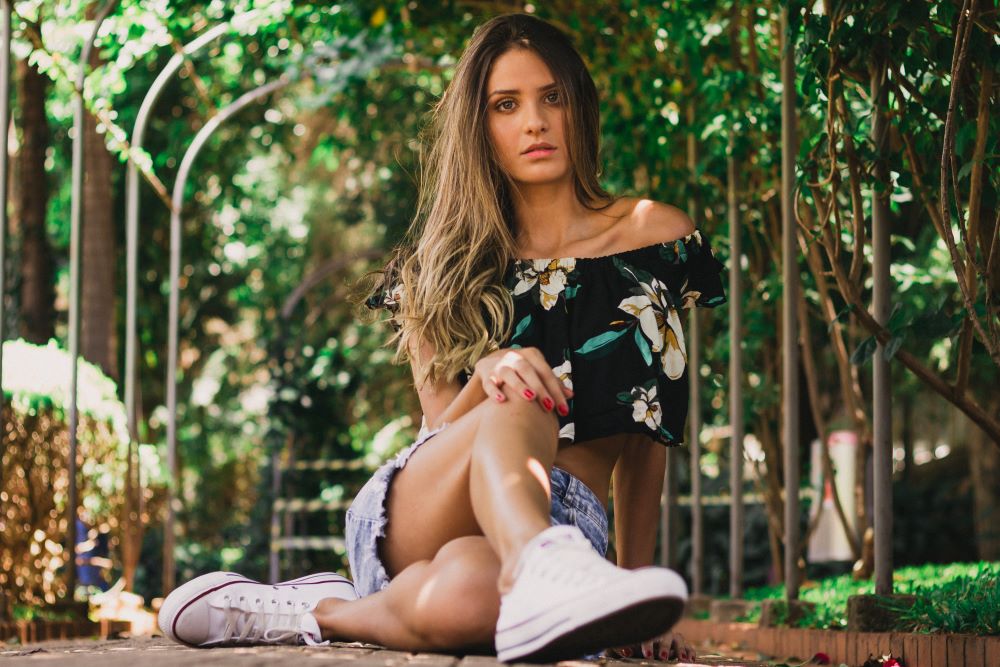 18 Best Sensual Outfits for a Romeo Santos Concert
Excited about the upcoming Romeo Santos concert but not sure what to wear? You are in the right place. Attending a Romeo Santos concert is not just about experiencing incredible music but also an opportunity to showcase your unique style.
With our timeless suggestions, you will immerse yourself in the passionate atmosphere created by the "King of Bachata" himself. Crafting the perfect concert outfit requires a careful blend of comfort, flair, and a nod to Santos' romantic and energetic stage presence.
We will explore a curated list of outfit items, each accompanied by cool pairing tips, and fun suggestions. This will help you assemble a head-turning ensemble that captures the essence of Romeo Santos' music and adds a touch of your own personality.
From graphic Tees with Santos' imagery to chic ankle boots made for dancing, let's dive into the world of fashion that harmonizes with the electrifying energy of a Romeo Santos concert. Get ready to make a stylish entrance and dance the night away in an outfit that celebrates the music and reflects your individuality.
Panaprium is proud to be 100% independent, free of any influence, and not sponsored. We carefully handpick products from brands we trust. Thank you so much for buying something through our link, as we may earn a commission that supports us.
Black Skinny Jeans
Opt for a sleek pair of black skinny jeans with a hint of stretch for maximum comfort. The slim fit adds a contemporary edge to your ensemble, allowing you to move freely and dance the night away. Check out our extensive collection of the best affordable and sustainable black denim jeans. 
Vegan Leather Jacket
Throw on a classic leather jacket with zipper detailing. The buttery-smooth texture not only exudes coolness but also provides an extra layer of warmth if the concert venue is chilly. Do not forget to have a look at the 12 best affordable vegan leather jackets in 2023. 
Stylish Fedora Hat
Complete your look with a stylish fedora featuring a grosgrain band. This hat not only adds an element of sophistication but also shields your eyes, allowing you to focus entirely on the music.
Statement Sunglasses
Shield your eyes with oversized, statement sunglasses featuring bold frames. Channel Santos' stage presence with eyewear that demands attention and adds an air of mystery to your look. Choose a stunning pair from our extensive list of the best affordable and sustainable sunglasses. 
Layered Bracelets
Stack up an eclectic mix of faux leather and beaded bracelets for a bohemian-inspired arm party. Each bracelet tells a story, making your outfit a personal expression of style. Here are the 15 best affordable and sustainable bracelet brands. 
Chic Ankle Boots
Opt for chic ankle boots with a pointed toe and a manageable heel. These provide comfort for standing and add a touch of urban elegance to your overall aesthetic. Check out the 20 best affordable and sustainable boot brands. 
Crossbody Bag
Choose a small, embellished crossbody bag to carry your essentials. The hands-free design allows you to dance without any encumbrance, and the embellishments add a touch of glamour to your outfit. Here are the 15 best affordable vegan leather bags and purses. 
Cool Graphic Tee
Choose a comfortable cotton Tee featuring a vibrant graphic or print of Romeo Santos. This personalized touch not only expresses your admiration for the artist but also serves as a unique keepsake from the concert.
For more inspiration, check out the 10 best affordable and sustainable graphic Tees. 
Retro Bandana
Tie a retro bandana around your neck or wrist for a vintage-inspired accessory. This playful addition adds a pop of color and channels a bit of old-school rock 'n' roll attitude.
Ripped Denim Jacket
If the weather permits, throw on a ripped denim jacket with strategic distressing. This casual layer adds a touch of rebellion to your ensemble, perfect for the energetic concert atmosphere. Here are the 20 best affordable denim jackets every woman needs. 
Red Lipstick
Paint your lips with a bold shade of red lipstick for a glamorous and confident look. This classic touch enhances your facial features and complements the passionate vibe of Romeo Santos' music.
High-Waisted Belt
Define your waist with a high-waisted belt featuring a stylish buckle. This accessory not only accentuates your silhouette but also adds a touch of modern flair to your overall look. Check out the 10 best ethical and vegan leather belts for women. 
Fishnet Tights
Layer fishnet tights under your distressed jeans if you are feeling adventurous. This unexpected detail adds a hint of edginess and showcases your fearless approach to fashion. Here are the 10 best hosiery brands for eco-friendly tights. 
Off-Shoulder Top
Choose an off-shoulder top with delicate ruffles for a romantic touch. This feminine detail adds an element of softness to your ensemble, paying homage to the romantic themes in Santos' music.
Sexy Skirt
Opt for a high-low skirt with a flowing silhouette. This dynamic piece adds movement to your look, creating a playful and elegant vibe that resonates with the concert atmosphere. For more inspiration, check out our extensive list of the best affordable and sustainable mini skirts. 
Oversized Hoop Earrings
Make a statement with oversized hoop earrings featuring intricate details. These bold accessories draw attention to your face and add a touch of drama to your concert look. Choose a pair from the 15 best affordable and sustainable earring brands we have selected just for you. 
Printed Scarf
Tie a printed scarf around your wrist or in your hair for a touch of luxury. The vibrant colors and patterns pay homage to Santos' Latin roots while adding an elegant finishing touch to your outfit.
Cute Shorts
Wear a pair of cute shorts, such as denim or cotton shorts. Pair them with cute off-the-shoulder or crop tops for a fun concert outfit. For more inspiration and the cutest pair of shorts, check out our list of the best affordable and sustainable denim shorts. 
Now you are ready to hit the concert in style! Enjoy the Latin tunes and the unforgettable experience at the Romeo Santos concert.
Was this article helpful to you? Please tell us what you liked or didn't like in the comments below.
About the Author: Gohar Davtyan