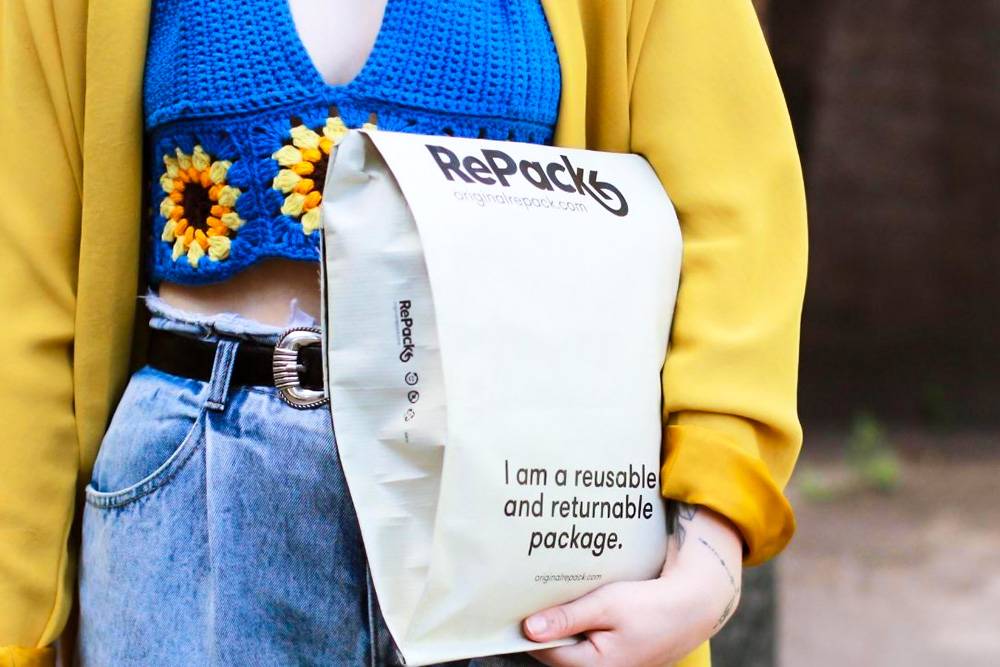 How To Use RePack To Make Fashion Sustainable

Reusable, returnable, and rewarded packaging service RePack is launching in North America across Canada and the United States, after 5 years of successfully circulating reusable packaging in Europe with fashion brands such as Gayaskin, Arela, SKFK, Afterglow, and more.

RePack is now accepting new clients for both pilot projects and full implementation of its reusable packaging service. It's currently conducting a pilot project with Canada Post since June 2020.

RePack is a pioneering reusable and returnable shipping packaging service that helps companies and consumers eliminate the burden of single-use packaging.

The Packaging-as-a-Service (PaaS) model allows businesses to implement an immediate positive sustainability practice. It saves money and reduces the environmental impact of packaging and shipping.

Using RePack instead of single-use cardboard or poly plastic packaging can reduce carbon dioxide emissions by up to 80% and waste by up to 96%.

RePack envelopes have been fully approved for use by DHL, USPS, FedEx, UPS, and most third party carriers. They can be reused more than 20 times each and then upcycled at the end of their lifecycle.

For consumers, returning an empty RePack envelope is free of charge, anywhere in the world. Users can claim a reward for returning an empty packaging and shop for products again.

It's now faster, easier, and cheaper than ever before to buy and return clothes. The rise of fast fashion and online commerce over the last 20 years pushed the clothing shipping market to explode.

Many apparel brands and retailers offer free shipping and free returns to their customers. Zappos, ASOS, and Amazon set the norm for other retailers and continue to provide more return-friendly policies.

Fashion shoppers are buying and returning more online than ever before. 62% of online shoppers aged from 19 to 65 have returned something they had purchased, as reported by Navar.

Unfortunately, the logistics of shipping and returns have a detrimental impact on the environment. It creates large amounts of pollution, carbon emissions, and waste.

5 billion pounds of waste are generated each year in the United States from reverse logistics alone. And most apparel retailers could do more to protect the environment.

The global apparel and footwear industry accounts for 8% of the world's carbon emissions. And greenhouse gas emissions from the fashion industry could rise by 50% by 2030 if the trend continues.

Fortunately, RePack reusable shipping packaging makes e-commerce environmentally and socially sustainable. It's one of the easiest ways to implement a circular economy.

If you operate an online store based in Europe or North America, head to originalrepack.com to contribute to the reuse revolution. Be part of the solution, and not the pollution!
Was this article helpful to you? Please tell us what you liked or didn't like in the comments below.