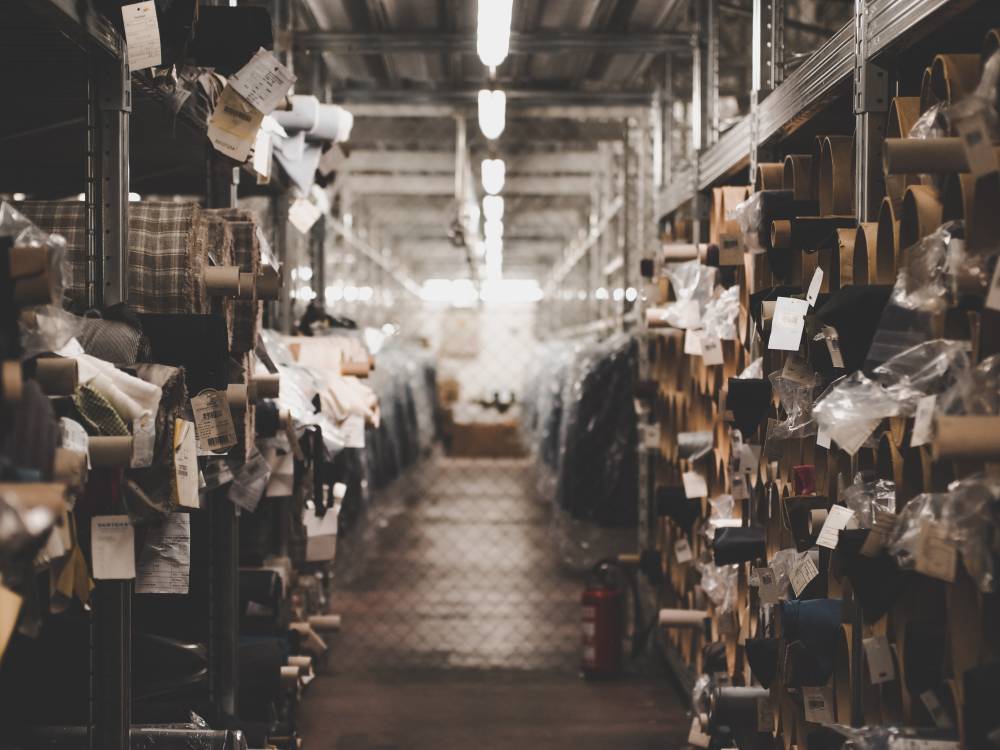 What Happens to Clothes When You Return Them

It's now faster, easier, and cheaper than ever before to buy and return clothes. With the rise of fast fashion and online commerce over the last 20 years, many apparel brands and retailers offer free shipping and free returns to their customers.

A lot of the clothes you return end up in landfills to decompose or be incinerated. Whenever possible, they are sold again to other consumers. Only a small fraction of clothing returns are recycled or donated to charitable organizations.
Apparel and footwear giants that sell online such as Zappos, ASOS, and Amazon set the norm for other retailers. Many consumers shopping for clothes on the internet now expect fast delivery and easy returns.
"As eCommerce retailers continue to provide more return-friendly policies, shoppers are buying and returning more online than ever before."

 - Andrew Lipsman, eMarketer principal analyst
But most of them don't know what happens to clothes after you return what you buy. Many fashion brands and retailers keep it a secret. There is still a huge lack of transparency and accountability in the textile and apparel industry.

A recent survey from Narvar reports that 62% of online shoppers aged from 19 to 65 have returned something they had purchased.

72% of the 1,200 Americans surveyed by BodyBlock AI said they have returned clothing that didn't fit, which is the primary issue when buying apparel online.

Unfortunately, the reverse logistics of consumer returns has a detrimental impact on the environment. It creates large amounts of pollution, carbon emissions, and waste.
"It's a huge environmental impact. It's over 4 billion pounds of waste generated a year in the United States from reverse logistics."

 - Tobin Moore, Optoro co-founder, and Chief Executive Officer



Fashion brands and retailers don't just place back each item you return for sale. A lot of clothing returns end up in landfills. I'd like to think that most consumers would think twice about returning their clothing purchase if they knew it could generate more waste.

Clothing waste is piling up in landfills at an alarming rate. The overproduction and overconsumption of cheap disposable clothing are responsible for tons of textile waste, greenhouse gas emissions, land, air, and water pollution.

16.9 million tons of used textile wastes are generated each year in the United States, as reported by the United States Environmental Protection Agency (EPA). That number has doubled over the last 20 years.

Large fashion retailers such as H&M, Nike, Victoria's Secret, Urban Outfitters burn billions' worth of clothes every year, instead of reselling or recycling them.

Luckily, many apparel brands are working together with services and logistics providers to decrease the disastrous environmental impact of garments returns on the environment.

Burberry, who used to destroy USD 37 million worth of its own products each year, finally ended its practice of destroying unsaleable finished products.
"We strengthened our commitment to revaluing waste and ended the practice of destroying unsaleable products. We stopped using real fur. We pledged to reduce plastic usage in our supply chain. [...] We already reuse, repair, donate or recycle unsaleable products and we will continue to expand these efforts."

 - Marco Gobbetti, Burberry Chief Executive Officer
The fashion industry is one of the largest polluters globally. It extracts large amounts of natural resources and sends clothes to landfills every year. More than USD 500 billion is lost due to a lack of reuse and recycling each year, as reported by the Ellen MacArthur Foundation.
Read up my article on the fashion industry's catastrophic contribution to climate change to understand how detrimental it is to the environment.
"Most consumers just don't realize that when they return clothes, both online and in-store, they can all too easily be contributing to what is quickly becoming an environmental disaster."

 - Morgan Linton, Bold Metrics co-founder, and Chief Operating Officer
Most fashion brands and retailers could do better to protect the environment. But they choose to prioritize profits and save time over finding a solution to reduce the amount of pollution and waste they create.

Online clothing sales still account for the most item returns in eCommerce. Nearly half of all clothes sold online will be returned by customers.

More and more people find sustainability important in the fashion world. They are doing what they can to reduce the impact of their wardrobe on the environment. But many don't realize that returning clothing is highly detrimental to the planet.

Everyone has a role to play to make the fashion industry more sustainable. Consumers must change their shopping habits. And apparel brands and retailers must take massive action to reduce the amount of waste, pollution, and carbon emissions they create.

It would be much easier to protect the environment if each piece of clothing that is returned could be resold to another customer. The reality is far simply far away from this goal.

Most clothing sold today travels around the world many times before simply ending up in landfills. Consumers return about 3.5 billion products each year in the United States. Only 20% are actually defective, according to Optoro.

This generates tons of CO2 in the process. Many of the items you return end up being thrown away. 50% of returns are estimated to end up back in stock to be sold again.

Clothing returns create a giant carbon footprint. It also creates a big hurdle for fashion brands and retailers. Many companies simply don't have the resources to handle these returns. So they destroy them.

5 billion pounds of wastes are generated through returns each year in the United States. This contributes to 15 million metric tons of carbon dioxide released into the atmosphere.
Follow my guide on what to do with clothes you don't want to learn about the alternatives to keep enjoying fashion and reduce waste at the same time.
Raising awareness around these issues already does a lot of good. Organizations must recognize that waste from returns is a real problem that requires solutions. It's time to keep clothing from landfills, reduce pollution, save energy, and resources.

The global apparel and footwear industry accounts for 8% of the world's carbon emissions, as reported by the 2019 Fashion Transparency Index. Greenhouse gas emissions from the fashion industry will rise by 50% by 2030 if the trend continues.

Until consumer habits become less harmful, a more environmentally friendly fashion system must find its place in the global market. It's cheaper for brands and retailers to throw out returned goods rather than resell them. This must change.

Was this article helpful to you? Please tell us what you liked or didn't like in the comments below.