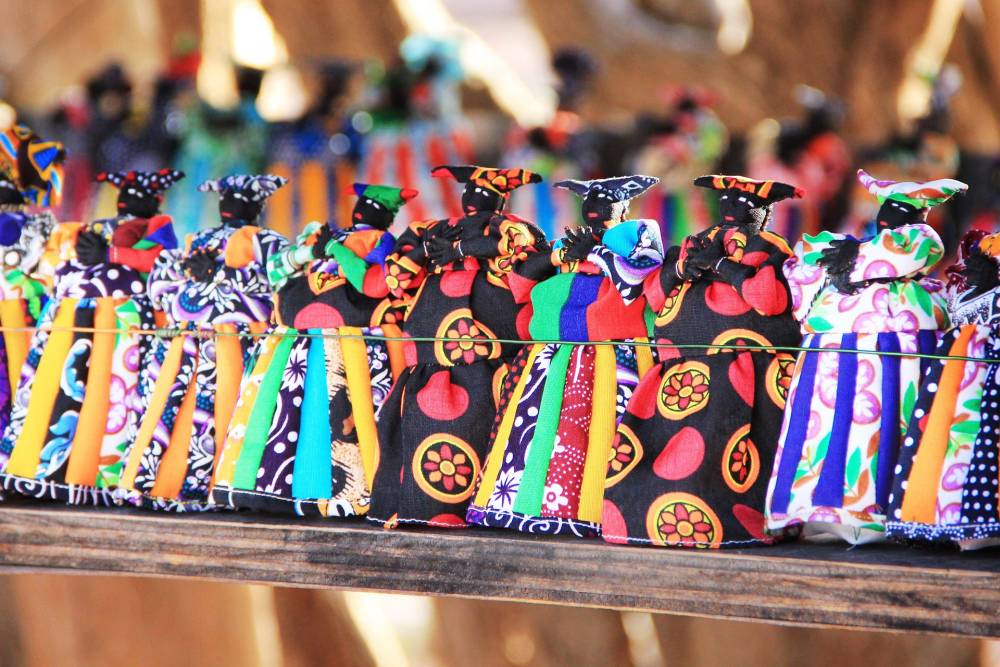 A Unique Take On Ethical Fashion From Namibia
Environmentalist and designer Disney Andreas from Namibia offers her extensive knowledge of sustainable fashion. She is a self-driven social entrepreneur who recently started July, a label for unique sustainable hats.
Knowing that sustainable clothing is important for environmental protection, Disney Andrea wants to create trendy items that can spark a conversation and a movement around sustainable fashion. She says:
"The intention was to make a hat of my own. I was impressed with what I came up with and immediately showed it to my family and friends - and they suggested I share it on social media. The response was amazing and that's when I knew I can start a movement."
Like her, many conscious consumers are becoming aware of the disastrous impact of
fast fashion
on people, animals, and the planet. It urgent to act now and everyone has a role to play.
"As soon as you are aware of what is happening in the world, you can't help but think of ways you can do to reduce your carbon footprint. Recycling waste at home - not littering, switching off the lights or unplugging, not buying unnecessary clothing items and the list goes on."
The designer is pursuing her Master in Environmental Studies and, at the same time, leading sustainable development NGO Namibia Nature Foundation (NNF) as an environmental communications officer.
She is passionate about encouraging people to
be more conscious
about what they buy and wear. Even if sustainable fashion can be a costly movement to follow, anyone can help.
"Sustainable fashion is a movement, a process that fosters change to fashion products, a system that works towards a greater philosophy, and a trend of sustainability. In layman's terms, it means better wages for the people, making your ever-so-beautiful garments. It means fashion brands are considering all environmental laws in the production of their garments. It means as an end-user, you make efforts to educate yourself and call-out brands that are harming our environment for the sake of fast-fashion."
Sustainable fashion is slowly taking off in Namibia and around the world. Disney Andreas hopes to one day live in a world of
zero waste
from the fashion industry.
"The Namibian fashion industry has so much to offer. We have so many natural resources that we can incorporate around us that can be utilized. From textile designs to possibly fabric making and most importantly creating an industry that employs our population."
Getting into
sustainable fashion
can be quite challenging. Many people still feel overwhelmed and have no idea where to start when trying to live sustainably.
Thankfully, just a few simple steps in the right direction help tremendously. It starts by getting creative and thinking of
new sustainable ways
of producing and consuming clothes.
Was this article helpful to you? Please tell us what you liked or didn't like in the comments below.