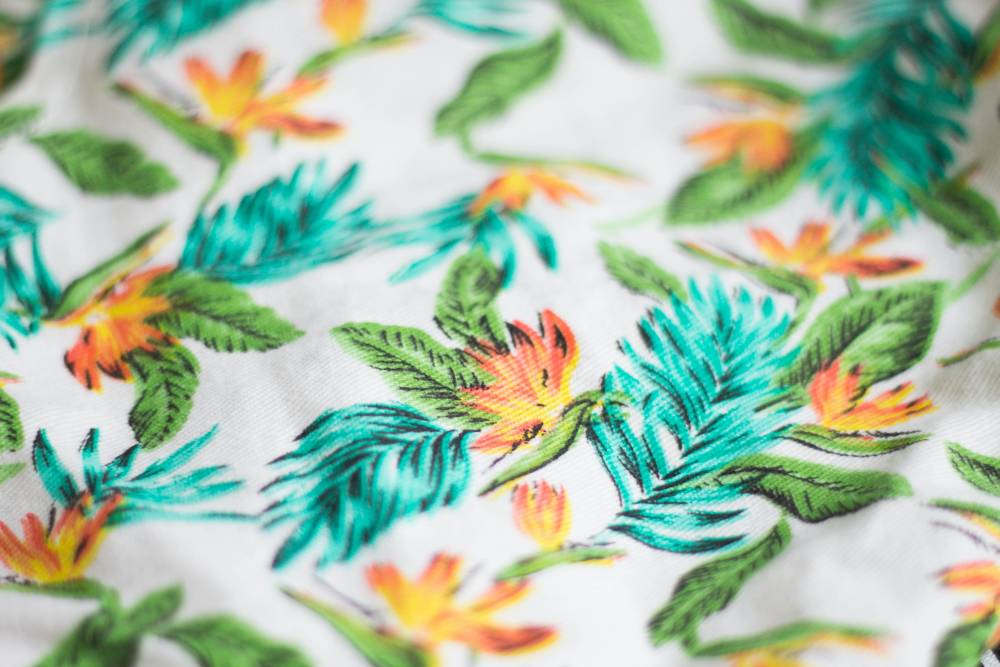 5 Simple Ways to Make Fashion Brands More Sustainable

Sustainability is a priority today in the fashion world. The textile and apparel industry is the second-largest polluter of freshwater globally. It's time to take massive action to reduce pollution, waste, carbon emissions, water, and energy consumption.

With some easy changes and new practices, fashion brands and retailers can incorporate more sustainability into their daily operations. It's not only important for the planet but also the people and animals living on it.

As consumers, we have the power to drive change in the fashion industry. We choose the clothes we buy and who we support with our money. We can ask our favorite brands for more transparency and accountability.

Here are 5 simple ways to make fashion brands more sustainable.


Panaprium is proud to be 100% independent, free of any influence, and not sponsored. We carefully handpick products from brands we trust. Thank you so much for buying something through our link, as we may earn a commission that supports us.

1. Eco-friendly and sustainable fabrics


Environmentally friendly textiles and materials are an amazing solution to reduce the impact of fashion. Many fabrics require less water, energy, labor, and chemicals to produce than others.

Tons of excellent environmentally friendly fabrics such as organic cotton and lyocell are already widespread and can be used to create new collections.
Read up my lists of the top 10 most eco-friendly fabrics and sustainable synthetic fabrics to learn more about them.




2. Eco-friendly packaging


Quality packaging is important to transport and distribute fashion items between manufacturers, retailers, and end-consumers. It contributes to appealing product design and sets apparel apart for the competition.

Whenever possible, clothing packaging should be made from renewable or recycled materials and designed to optimize resources. The Sustainable Packaging Coalition (SPC) offers useful guidance on sustainable packaging.
You can also check out my article on eco-friendly packaging ideas for clothing to learn more about materials.



3. Carbon-neutral shipping


Carbon-neutral shipping is another astounding way to support climate protection. It ensures a sustainable contribution to the reduction of greenhouse gas emissions.

The transport of apparel and textiles releases large amounts of carbon dioxide into the atmosphere every year. Achieving carbon neutrality should be a priority for intra-country and international shipments.

Read up my article on DHL GoGreen carbon-neutral shipping for examples of well-implemented climate protection projects.



4. Certification standards


Textile standards such as Oeko-Tex and GOTS are leading references for sustainable clothing. Certifications and quality marks are important to guarantee consumers that the clothes they buy have a low impact.

For fashion brands, getting certified shows a strong commitment to social responsibility, environmental protection, fair trade, and human rights. They ensure sustainable and ethical processes in every step of the supply chain.

Check out my list of the best eco-certifications standards for textiles to get a clear overview of clothing labels.



5. Clothing and other textiles recycling


Textile waste is piling up in landfills at an alarming rate. The overproduction and overconsumption of cheap disposable clothing generate 16.9 million tons of used textile wastes every year in the United States alone.

Collecting, donating, reselling, upcycling, and recycling old garments are outstanding ways to preserve the environment. Participating in textile recycling programs is easy and makes a huge positive impact.

Follow my guide on how to keep clothing out of landfills for more ways to reduce textile wastes.


Was this article helpful to you? Please tell us what you liked or didn't like in the comments below.