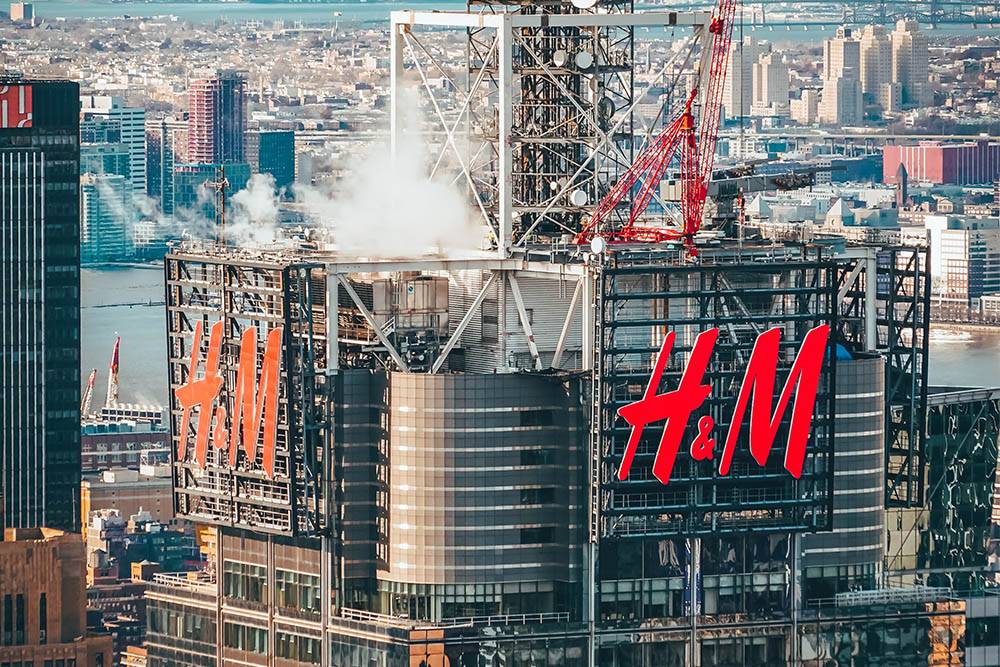 Maisie Williams Is H&M's New Sustainability Ambassador
Clothing-retail giant H&M has partnered with English actress Maisie Williams to take on a big mission: change the future of fashion and make it more sustainable.
H&M or Hennes & Mauritz AB
is a Swedish multinational apparel company that creates fast-fashion clothing for men, women, teenagers, and children.
Margaret Constance "Maisie" Williams rose to fame with her role as Arya Stark in Game of Thrones, a medieval fantasy drama series from HBO and a worldwide phenomenon.
"I am excited to finally share the news of my partnership with H&M as Global Sustainability Ambassador and cannot wait for you all to see what we have been working on. In this role, I will be working closely with experts within H&M to drive sustainability initiatives and shape the path towards an accessible and circular fashion future. The long-term goal is to use 100% recycled or other sustainably sourced materials for textiles across the full H&M Group brands by 2030. It's time to take action and create more viable production circuits in fashion to protect our planet for the next generation."
- Maisie Williams
Maisie Williams and H&M are leading a worldwide initiative towards a more sustainable fashion future. They want to engage with customers and inspire action.
Maisie Williams is a vocal environmental activist and global ambassador for many campaigns in support of people, animals, and the planet. She is a symbol and a strong voice for female empowerment, sustainability, and diversity.
Maisie Williams is also World Wildlife Fund's (
WWF
) first global ambassador for climate and nature. She encourages people to talk about the need for climate action and apply pressure on corporations and decision-makers.
H&M has committed to running several projects and campaigns with circularity and innovation in focus. It will collect input and thoughts from the British actress to further improve and become more sustainable.
We can only celebrate that apparel businesses focus more on sustainability to provide positive change for a more sustainable and circular fashion future.
H&M has long been aware of the disastrous impact of fast fashion on people and the environment. It's continuously making efforts to become more ethical and sustainable.
H&M has been offering a
sustainable collection
of inexpensive garments made from organic and recycled fabrics since 2019, using many sustainably-sourced materials.
It's encouraging to see large retailers like H&M join forces with environmental activists to support sustainability initiatives, even though only a tiny portion of their product range is ethical and eco-friendly.
The share of eco-collections in fast fashion is insignificant compared to what conscious consumers rightfully expect from giant clothing retailers like H&M.
Both Maisie Williams and H&M received criticism for greenwashing after joining forces to promote sustainable fashion and work on a central goal is to reach 100% recycled, repurposed, or more sustainably sourced materials by 2030, if not sooner.
Businesses are greenwashing
by only showing what consumers want to see. They aim to increase sales without considering the environment and the welfare of people first.
Companies often claim environmental benefits with no supportive data. A common practice is to promote their sustainable collection everywhere in print, on the web, and on social media when the large majority are their business remains unsustainable.
Fashion brands want to be seen as eco-friendly when they are not. It's an easier option to solicit consumers' trust and make more profits without putting enough effort to make the whole company more ethical and sustainable.
Was this article helpful to you? Please tell us what you liked or didn't like in the comments below.