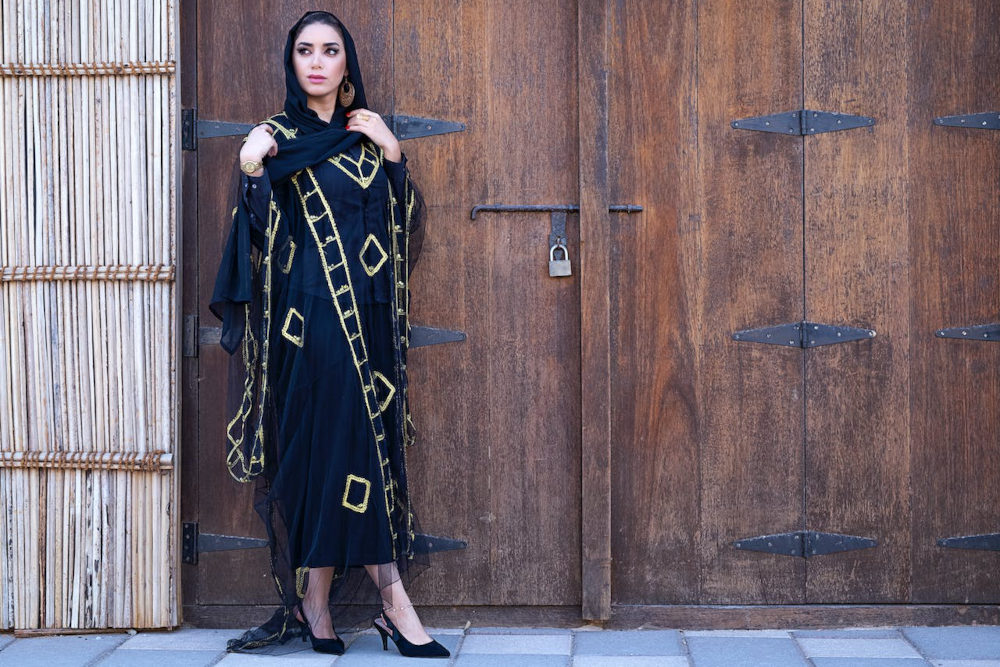 The Ultimate Guide To Stylish Footwear To Wear With Kurti
Kurtis, with their timeless elegance and versatility, have earned a cherished place in the hearts of fashion enthusiasts worldwide. Whether you're embracing traditional Indian attire or looking to add a touch of ethnic charm to your wardrobe, Kurtis are a go-to choice.

The shoes you choose are a crucial element that can make your whole Kurti ensemble look better. The right shoes can complete your look and add flair and individuality to your attire.

In this article, we delve into the intricate world of pairing footwear with Kurtis, exploring a wide array of stylish options for every occasion. From traditional classics like Jutti and Kolhapuris to modern favorites like block heels and sneakers, we'll guide you through the art of choosing the perfect footwear to complement your Kurti ensemble.
Panaprium is proud to be 100% independent, free of any influence, and not sponsored. We carefully handpick products from brands we trust. Thank you so much for buying something through our link, as we may earn a commission that supports us.
1. Punjabi Jutti
Punjabi Jutti is a traditional flat footwear in North India, Pakistan, and neighboring regions. It is a handcrafted footwear beaded and embroidered with silk threads and sequins.

Punjabi Juttis are vibrant and colorful, making them a lively choice to pair with your Kurtis. They are suitable for day-to-day life, weddings, religious occasions, parties, and festivals.
This type of Jutti is characterized by a pointed and sometimes curled tip with a spade-shaped sole. It is exclusive for men, with the tip curled up like a mustache end, known as Khussa Juttis.
2. Kolhapuri – Flat Slippers
Kolhapuri chappals are a classic choice for Kurtis. This Indian footwear is a type of open-toed sandal with a T-strap, hand-crafted and tanned using vegetable dyes.
Their rustic look and traditional craftsmanship make them a perfect match for casual and semi-casual occasions. Style them with a simple cotton Kurta for a bohemian feel.
Find affordable, comfortable, sustainable, and made from natural and eco-friendly materials slippers for women and men here.
3. Ankle Boots
Pair ankle boots with Kurti for a stylish and contemporary look. Ankle boots will add a touch of sophistication and edge to your traditional Kurti outfit. The combination is suitable for a variety of occasions, from casual outings with friends to semi-formal events.
Pair them with a knee-length or shorter Kurtis and opt for straight-cut, A-line, or high-low Kurtis to create a balanced silhouette.
Make conscious decisions and purchase boots from vegan and sustainable brands. Check out our favorite here.
4. Block Heels
Block heels offer comfort and style and complement a wide range of Chikankari Kurti styles. They are especially suitable for semi-formal events, workwear, casual gatherings, and special celebrations.

Pair your Kurti with leggings, palazzos, or skinny jeans, depending on the style and length of your Kurti, and consider coordinating the colors of your block heels and the rest of your outfit.
If you are looking for inexpensive and ethically made shoes to craft this outfit, choose versatile and durable pieces from our selection here.
Pair a Kurta with wood-effect block heels to add a more rustic or bohemian vibe to your outfit. They can complement Kurtis made from natural fabrics like cotton or linen and those with earthy or traditional patterns.
5. Stiletto Heels
Stiletto heels are a sophisticated and bold choice to pair with a Chikankari Kurti, offering a striking contrast to traditional attire. They can instantly elevate your Kurti outfit, transforming it into a more glamorous and stylish ensemble.

Stiletto heels work best with more fitted Kurtis, such as straight-cut or knee-length styles. Opt for a Kurta that enhances your curves to create a balanced look with the slim heels.

When wearing stiletto heels, consider adding elegant accessories like statement earrings, a clutch, and a sleek belt. These accessories can further enhance the sophistication of your ensemble.



6. Peep-Toe Pumps
Peep-toe pumps are another suitable footwear to pair with a Kurta and create a stylish and feminine look. Peep-toe pumps typically have a moderate to high heel, providing a flattering lift without the discomfort of stilettos.

Peep-toe pumps effortlessly adapt to various Kurti styles. They work well with both knee-length and longer Kurtis, fitting nicely into a wide range of occasions.
7. Sneakers
Mix traditional and modern fashion and a unique and youthful look with sneakers. For everyday activities, running errands, or feeling comfortable and at ease, sneakers are a practical and stylish choice.

Sneakers can be paired with various Kurti styles, but they work exceptionally well with shorter Kurtis, Kurti dresses, or tunic-style Kurtis. The relaxed vibe of sneakers complements these styles.
Check out our selection of the best eco-conscious sneaker brands from Europe that sell ethically and sustainably made footwear for women, men, and children.


8. Wedge heels
Searching for a cozier, more relaxed, but still polished look? The wedge heel is a fantastic choice. The solid wedge-shaped solid soil gives you the best of both worlds - height, and comfort - by distributing weight more evenly across the foot.

Pair them with a long, flowing Kurti for a stylish, sophisticated look. Wedges are great for evening events and parties. Find ethically made, vegan wedges to craft this outfit here.
9. Slip-Ons
Wear slip-ons with your Kurta if you prioritize comfort and your style is mainly based on athletic outfits. Create a casual and sporty ensemble with slip-on running shoes. They are extra comfortable and easy to wear.
Slip-on running shoes usually feature a more polished look that perfectly fits casual, short Kurtis, especially those with a sporty or athleisure vibe. The best shoe manufacturers use eco-friendly and cruelty-free materials to create vegan running shoes in an ethical and sustainable manner. Find our brands' selection here. 
10. Mules
Mules offer a blend of elegance and simplicity. They come in various heel heights, including flat mules, making them a comfortable choice for long hours of wear. The open-back design allows for ease of movement.

Mules work beautifully with different Kurti styles, but they particularly complement A-line Kurtis, high-low Kurtis, and flared Kurtis.

Wear them on semi-formal occasions such as dinners, small parties, and cultural events where you want to appear stylish without being too formal.

11. Loafers
Pair fancy loafers with your Kurta to create a stylish and comfortable outfit. Loafers have a timeless and classic design and give a professional and polished look while keeping you comfortable throughout the day.

Choose loafers that match or complement the color of your Kurta. Coordinated colors create a harmonious and well-put-together look.
12. Ballerina Flats
Create a contemporary look with ballerina flats. The clean lines and classic design of ballerina flats make them versatile and suitable for a wide range of Kurti styles.
Wear ballerina flats with a Kurta at semi-formal gatherings, such as family dinners, small parties, or cultural events. They offer a chic yet relaxed look and make you feel confident and comfortable.
If you like this footwear choice, we will help you find cheap, eco-friendly, and ethically-made ballerina shoes from our list of the best ten brands here.
13. Espadrilles
Espadrilles offer a casual look and infuse your outfit with a relaxed and boho chic style, making them a popular option for various leisurely occasions. They are an essential piece of footwear for anyone wanting to add style to their spring and summer wardrobe.

Because of their exceptional quality and durability, espadrilles will last many years. The majority of espadrilles made today are fastened to the jute sole and reinforced with vulcanized rubber.
Check out our selection of the best affordable, vegan, sustainable espadrilles for women and men made under high standards.
14. Hemp Shoes 
Hemp shoes align well with a bohemian and eco-friendly fashion style. If your Kurta has a boho or sustainable design, hemp shoes can enhance the overall look and promote an eco-conscious aesthetic.
Remember that hemp shoes have a distinct and natural appearance, and they are best suited for casual and eco-conscious occasions. Pair hemp shoes with a laid-back Kurti for family gatherings, barbecues, or relaxed get-togethers.
Check out our selection of the best footwear brands that make affordable, durable, and sustainable hemp shoes under high standards.
15. Flip Flops 
Flip flops are a great choice during the summer and relaxed occasions. They add a carefree and easygoing vibe to your Kurti outfit.
Create a beach-inspired look and pair flip flops with short Kurtis, beach cover-up Kurtis, and loose-fitting Kurtis with a flowy, easy silhouette. Add summer accessories, such as a straw hat, a woven tote bag, or beaded bracelets, to complete the beachy and casual look.
Was this article helpful to you? Please tell us what you liked or didn't like in the comments below.
About the Author: Iana Jekova