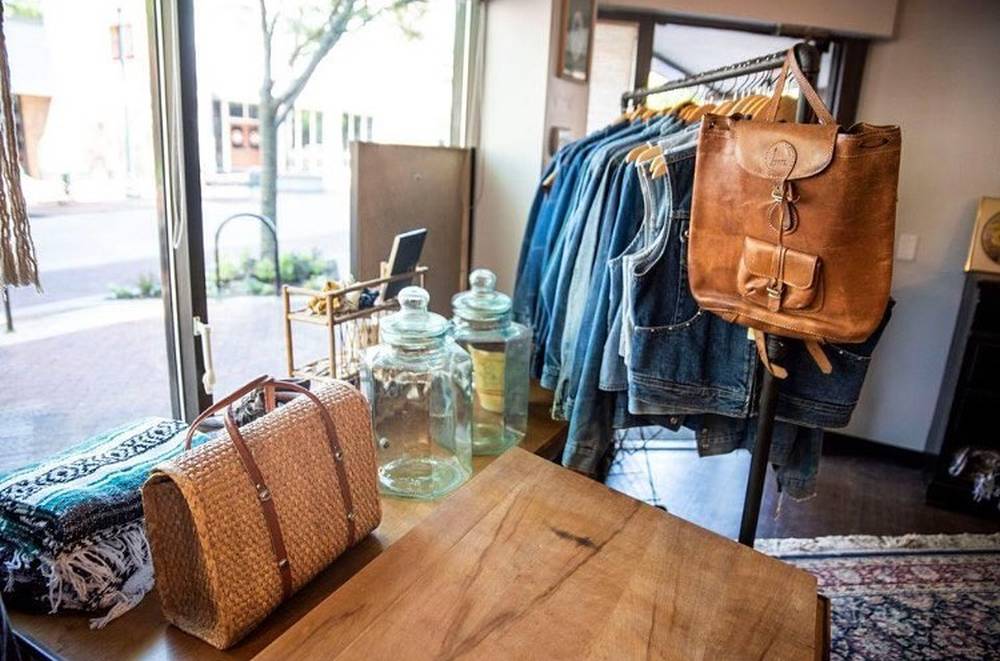 Great Lakes Thrift Store Opens up on Kalamazoo Mall

A new vintage clothing store Great Lakes Thrift is opening up on the Kalamazoo Mall in southern Michigan. It offers a great selection of T-shirts, jeans, sweaters, and accessories for conscious shoppers.

Anika Johnson founded Great Lakes Thrift Co. in 2018 with her love for picking out quality clothing at thrift shops since her childhood.
"It actually wasn't until I started studying fashion at WMU that I started thrifting more as a young adult, and really getting into sustainable fashion and second-hand clothing. [...] You start to realize quality over quantity becomes important, especially when you're on a budget as a college student."

 - Anika Johnson, Great Lakes Thrift Co. founder

The fashion industry is one of the largest polluters globally. It produces large amounts of waste, pollution, and carbon emissions every year. It also consumes lots of natural resources, water, and energy.
There are many advantages to buying second-hand clothes. Thrifting not only helps our budget but also the planet. It's an old popular trend that is becoming cool again with the sustainable fashion movement.

Used clothes are very important to save money, resources, and create a more circular and regenerative economy. Many fashion brands and designers now promote second-hand clothing as a solution to the textile waste crisis.
Read up my article on second-hand clothing helping sustainable fashion to learn more about how it lowers the environmental and social impact of the apparel industry.
Sustainability is one of the most important issues of our time, especially in the fashion world. And Anika Johnson had sustainability at the top of her mind when she launched her vintage clothing store.

She started as a used clothing vendor by hanging her clothes under a tent. When she made a pop-up shop on the Kalamazoo Mall for the first time, she realized how much people are interested in vintage clothing.

Due to the coronavirus pandemic, the Great Lakes Thrift store opening was delayed. Now, the store is filled with great painting, lighting, and vintage decor.

Talking about her vintage clothing collection, Anika Johnson says:

"I think the selection encapsulates my journey in life, I've lived in an urban area, I've lived in a rural area on a farm, I've lived overseas for a while, so this is kind of a mixture of what I like to wear and the style that's kind of been created from all those different locations."


Visit Great Lakes Thrift vintage store at 328. South Kalamazoo Mall, Kalamazoo, MI 49007.

The clothing store is opened for temporary hours during its soft opening:
Thursday: June 25th - 12-7 PM
Friday: June 26th - 11-8 PM
Saturday: June 27th - 11-6 PM

Stay up to date with opening hours on the store's Instagram and discover the collection at shopgreatlakesthrift.com
Photos via Great Lakes Thrift Co.
Was this article helpful to you? Please tell us what you liked or didn't like in the comments below.