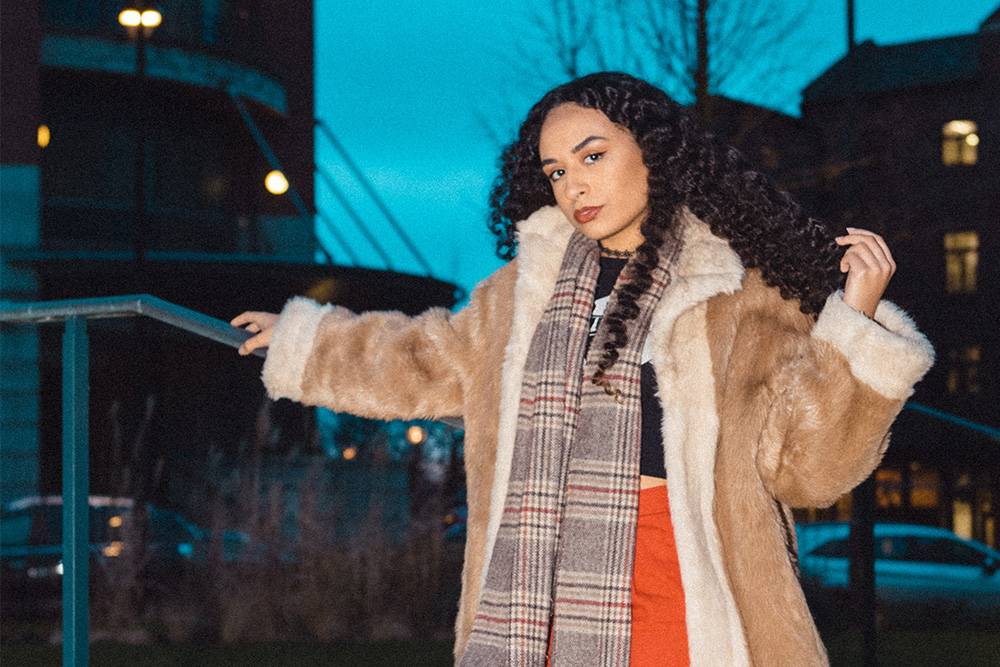 Future Fashion Factory Secures Multi-Million Funding

UK-based R&D partnership Future Fashion Factory recently secured about £2 million (USD 2.7 million) in funding for new projects including sustainable alternatives to traditional materials and design processes.

Future Fashion Factory is a £5.4 million R&D partnership exploring and developing new digital and advanced textile technologies to boost the design of high-value creative products, helping designers and manufacturers work more collaboratively.






Panaprium is proud to be 100% independent, free of any influence, and not sponsored. We carefully handpick products from brands we trust. Thank you so much for buying something through our link, as we may earn a commission that supports us.
About 
Future Fashion Factory
Future Fashion Factory researches and develops advanced digital and textile technologies to transform the industry's agility in the luxury fashion design process, and ability to shift to circular economies.

The project aims to reinvigorate the hugely valuable industry on-shore capacity and agility in design and manufacture, developing technologies to increase productivity, shrink lead times, lower costs and reduce waste.

Future Fashion Factory uses innovative design and manufacturing advances to address the need for increased competitiveness and productivity in luxury fashion.

Future Fashion Factory is an industry-led collaborative research project linking the textile design and manufacturing centers within the Leeds City Region with the creative design and retail center of London.

It brings together expertise from ten core industry partners, with many more forming a wider network spanning design, manufacturing, and retail in the UK.

The project involves collaboration with the Universities of Leeds, Huddersfield, and the Royal College of Art as well as the Centre for Textile Excellence in Yorkshire.

Future Fashion Factory aims to transform the UK industry's capacity for new product innovation and to reduce lead times and waste through the convergence of new digital and textile technologies within the fashion design process.
5 core research themes
Future Fashion Factory funds and supports a variety of industry-led collaborative R&D projects. It brings together industry and academic partners to respond to existing business needs.

Future Fashion Factory support innovative, industry-focused projects in the high-value fashion and textile industries that fit with any of its five core research themes:
Late-stage customization
Sustainability and circular economies
Aesthetic communication
Data-driven design
Education and skills


"This year has presented a unique set of challenges for the fashion and textile industry, requiring a raft of new solutions while accelerating changes that were already underway, not least digitalization.

We had a fantastic response to this funding call, which shows the appetite for innovation among UK businesses. By supporting these exciting projects, we want to pave the way for continued growth and resilience in the UK's world-renowned luxury fashion industry."

- Professor Stephen Russell, Director of Future Fashion Factory


13 new innovation projects
Future Fashion Factory first three funding calls secured more than £2 million investment.

13 innovation projects will receive support, including independent designers, heritage Yorkshire mills, and fashion tech companies.

Future Fashion Factory's community consists of over 270 fashion businesses and professionals from high-value fashion and textiles and sustainable materials and designs for outerwear and footwear.

Each project addresses new challenges, including:
A vegan, petroleum, and freshwater-free alternative to down or polyester for insulated clothing (SaltyCo)
A radical approach to more sustainable cotton production (hydroCotton)
A new advanced and circular material for watersports using nylon from waste garments whilst mitigating micro plastic leaching (RubyMoon Gym to Swim)
Digital technologies for lead-time and waste reduction in the coloration of luxury fabrics (DP Dyers)
Closed-loop manufacturing of customizable, sustainable, made-to-measure footwear (Vivobarefoot)
Was this article helpful to you? Please tell us what you liked or didn't like in the comments below.