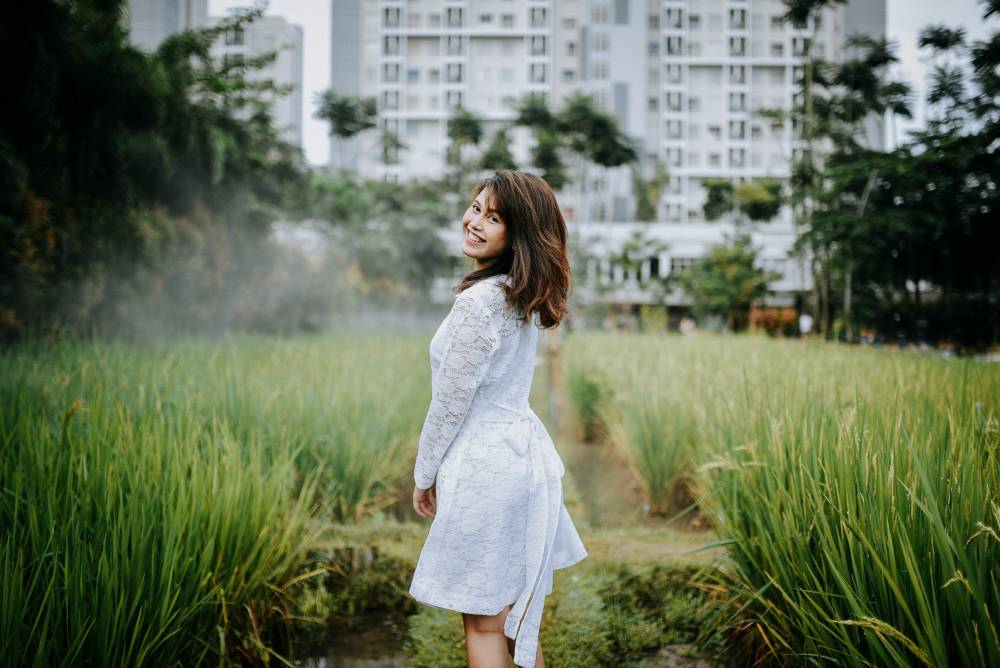 5 Best Luxury Clothing Fabrics You Need To Wear
The most luxurious fabrics for clothing in the world help you look your best and feel comfortable with a good conscience. They contain expensive and smooth materials that scream modernity and sustainability.

You can create beautiful, stylish, and fancy looks with exceptionally luxurious and environmentally friendly clothing fabrics such as organic and natural fibers made from renewable plant-based resources.

Build a fabulous, original wardrobe with high-quality, durable, and chic garments made of sustainable materials that look expensive, feel luxurious, and last longer.

Here are some of the best luxury fabrics for clothing in the world that you need to wear to make your outfits look more upscale and exclusive.


Panaprium is proud to be 100% independent, free of any influence, and not sponsored. We carefully handpick products from brands we trust. Thank you so much for buying something through our link, as we may earn a commission that supports us.

1. Cupro


Cupro is also a semi-synthetic cellulosic fiber derived from plants or wood. It's a luxury fabric for clothing made from a natural polymer called cellulose, found in plants, trees, fruits, and agricultural waste.

Cupro is easily dyed and often blended with other types of fibers to enhance its properties. Cupro's popularity in the fashion world has been rising over the past few years.

It's a sustainable and silky smooth alternative to other expensive, natural fabrics such as linen.

Cupro stands for cuprammonium rayon. One of the first brands of cupro is Bemberg, owned by J. P. Bemberg, a German rayon manufacturer making semi-synthetic fibers since 1897.

The most well-known and largest producer of cupro fibers today is Asahi Kasei Corporation, a Japanese company. It makes Bemberg from post-industrial cotton waste, short cotton fibers clinging to cotton seeds after ginning, also known as cotton linter.

Cupro is a soft, lightweight, breathable, and moisture-absorbent fabric. It has excellent textile properties, making it a perfect choice for luxury, high-end fashion.

Cupro can make any outfit look more expensive. It offers many advantages compared to other natural fibers such as cotton.

You can buy sustainable, luxury garments made of cupro from the following fashion labels:

2. Linen


Linen is the most expensive and sustainable clothing fabric in the world. It's a high-end material that offers quality, comfort, and style. Linen is generally sold at a higher price than cotton because it's harder to manufacture.

Linen is a woven fabric made of natural fibers extracted from a renewable plant-based resource: flax plants. More than 85% of the world's production of flax fibers come from Europe.

Flax remains a rare product as it represents less than 1% of all textile fibers consumed worldwide. The largest producer of flax fiber and tow worldwide is France, followed by Belgium, Belarus, and Russia.

Since history, linen cloth expresses extravagance, luxury, and preciousness. At dining tables in the middle age, linen was already a symbol of power, wealth, and authority.

Linen is natural, durable, comfortable, resistant, lightweight, breathable, and quick-drying. It's also a strong and rigid material, about two to three times more than cotton.

You can usually find luxury linen in clothing and household articles, such as pillows, curtains, tablecloths, bath towels, bedsheets, rugs, and wall coverings.

Here are some of the most prestigious luxury fashion houses and well-known designers in the world that use linen to create fabulous high-end garments:

3. Organic cotton


Cotton is the most common natural fiber used for textile and apparel in the world. It's the second most-produced fiber globally after polyester and extracted cotton plants that grow in subtropical countries around the world.

About half of all textiles in the world contain cotton. Cotton is the most widespread profitable non-food crop globally.

However, most cotton production methods are unsustainable. Conventional cotton is one of the worst natural fibers for the environment.

Cotton farming is wasteful, polluting, and damaging to human health. It ruins biodiversity and soil fertility.

On the other hand, organic cotton offers many advantages for luxury clothing. It's non-GMO, free of harmful chemicals, clean, soft, durable, and breathable. It's also more eco-friendly, protects farmers and their families.

Organic cotton makes any outfit look more expensive. It's a natural, high-quality, and more sustainable material than its conventional alternative.

Plus, it doesn't irritate the skin or have any side effects. It promotes better health for consumers and farmers, social and environmental stewardship.

Here are some of the best places to buy luxury, organic cotton clothes that help you look stylish:

4. Lyocell


Lyocell is a semi-synthetic fabric and a great alternative to petroleum-based textiles. It's a regenerated cellulosic fiber, similar to viscose-rayon, acetate, cupro, and modal.

Lyocell production uses cellulose extracted from renewable resources such as wood. The luxury material is soft, breathable, lightweight, durable, anti-bacterial, and moisture-wicking.

Lyocell is the third generation technology of rayon fibers. It's the most environmentally friendly, luxurious, and remains odor-free longer than cotton.

Lyocell is the third most used cellulosic fiber in the world after viscose and acetate. A lot of fashion brands create beautiful, soft, luxury clothing from lyocell.

Some of the most well-known sustainable brands using lyocell to make high-end garments are:

5. Hemp


Hemp is one of the most environmentally friendly and comfortable fibers that make expensive outfits. Hemp clothes are lightweight, resistant, breathable, anti-bacterial, and soft.

Hemp is gaining massive popularity as a luxurious fiber among fashion designers, brands, and the general public.

It's one of the fastest-growing crops in the world, reaching maturity in only up to 4 months, with very little water and almost no pesticides or fertilizers.

Hemp also has a much higher yield per acre than cotton. One acre of hemp can produce two to three times more fiber than an acre of cotton.

Hemp helps you build an eco-conscious wardrobe with expensive-looking outfits. It's a very sustainable fiber that creates high-quality luxury clothing items.

Here are some of the best places to buy fashionable, stylish, and chic hemp clothing:
Was this article helpful to you? Please tell us what you liked or didn't like in the comments below.