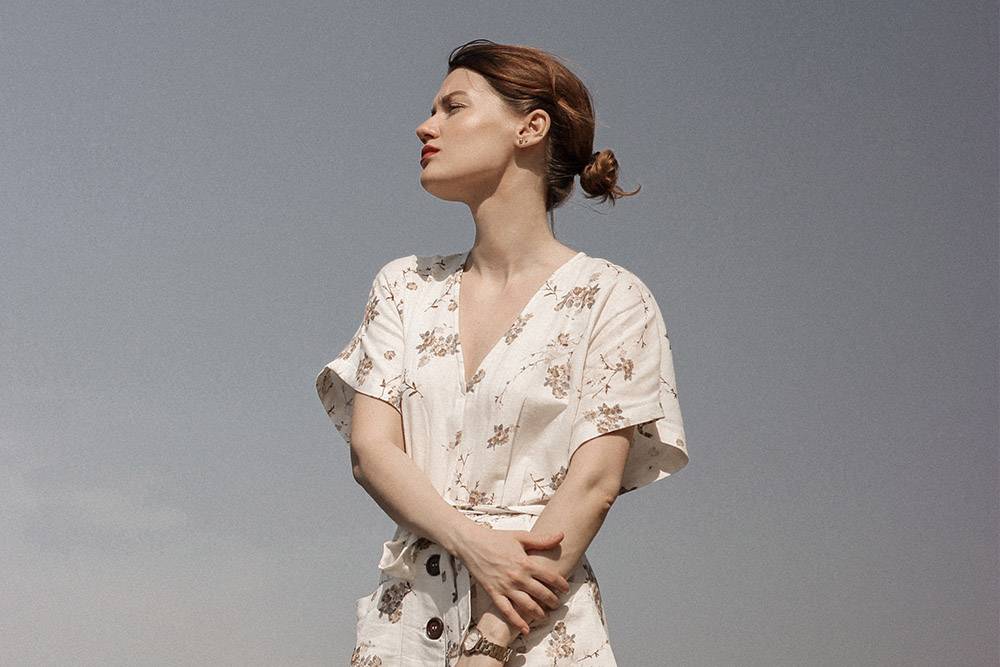 New Copenhagen Fashion Week Alliance With Zalando

Copenhagen Fashion Week has just partnered with Zalando to accelerate sustainability in the apparel industry over the next three years. Both partners want to do more to drive change in the fashion world.

They have been actively using their influence in the marketplace to stimulate sustainable change over the past few years.

Zalando recently launched a new sustainable fashion collection called "Small Steps. Big Impact. by Zalando" in partnership with eight European eco-friendly clothing brands.

And Copenhagen Fashion Week announced its ambition to become a groundbreaking, sustainable industrial platform with its Sustainability Action Plan.

On 28 January 2020, Copenhagen Fashion Week unveiled the Sustainability Action Plan 2020-2022: Reinventing Copenhagen Fashion Week - Reducing negative impacts, innovating our business model, and accelerating industry change.

Copenhagen Fashion Week has set minimum sustainability requirements for all participating brands by 2023. It aims to encourage clothing labels and retailers to implement sustainability practices.


"Together with Zalando, we hope to be able to send a strong signal to the fashion industry that it is possible to drive positive change if we dare to demand a high level of sustainability as a prerequisite for cooperation."

- Cecilie Thorsmark, CEO the Copenhagen Fashion Week


Copenhagen Fashion Week is Scandinavia's largest fashion week taking place biannually in January/February and August. The AW21 Copenhagen Fashion Week will take place on February 2nd-5th.

Each season, Copenhagen Fashion Week welcomes esteemed press, buyers, and influencers to four days of shows, presentations, and events, as well as the two trade shows: CIFF and Revolver.

Zalando SE is a European e-commerce company based in Berlin, Germany. It was founded in 2008 by Robert Gentz and David Schneider to reproduce in Europe what Zappos had achieved in online shoe and clothing retailing in the United-States.


"Working together is in Zalando's DNA. With more than 35 million customers in 17 markets across Europe and more than 3,000 brand partners on our platform, we want to use our size and innovative technology to raise the bar and, with Copenhagen Fashion Week, we have a strong partner in the European fashion Ecosystem."

- David Schneider, Co-CEO of Zalando SE


Today, Zalando is one of the most prominent European e-commerce companies. It's the largest online platform offering fashion and lifestyle products to 32 million customers in 17 European countries.

Zalando is selling even more eco-friendly fashion products during the COVID-19 crisis. 40% of its customers are choosing more sustainable fashion items in the third quarter of 2020.

To better serve the increasing demand for environmentally friendly fashion items from European consumers, Zalando also announced a gigantic expansion of its assortment in its sustainable fashion category from 27,000 fashion items in 2019 to over 60,000.

Zalando calls its sustainability strategy do.MORE, which was revealed in October 2019. The retailer is aware of its impact on the environment and is taking appropriate measures with its sustainability strategy to help solve the problem.

Zalando will implement necessary and comprehensive positive changes, aiming to become a platform for sustainable fashion with a net positive effect on people and the planet.

Zalando is continuously increasing its ethical standards. It announced that it will only retail eco-friendly labels by 2023. This change is huge progress towards improving the fashion industry as a whole.

Zalando is also one of the first retailers to use the new Higg Brand and Retail Module (Higg BRM). The tool will help fashion brands make efforts in social and environmental sustainability and improve their performance.

And Zalando is making a sustainability assessment mandatory for brands selling on its platform. 
Was this article helpful to you? Please tell us what you liked or didn't like in the comments below.