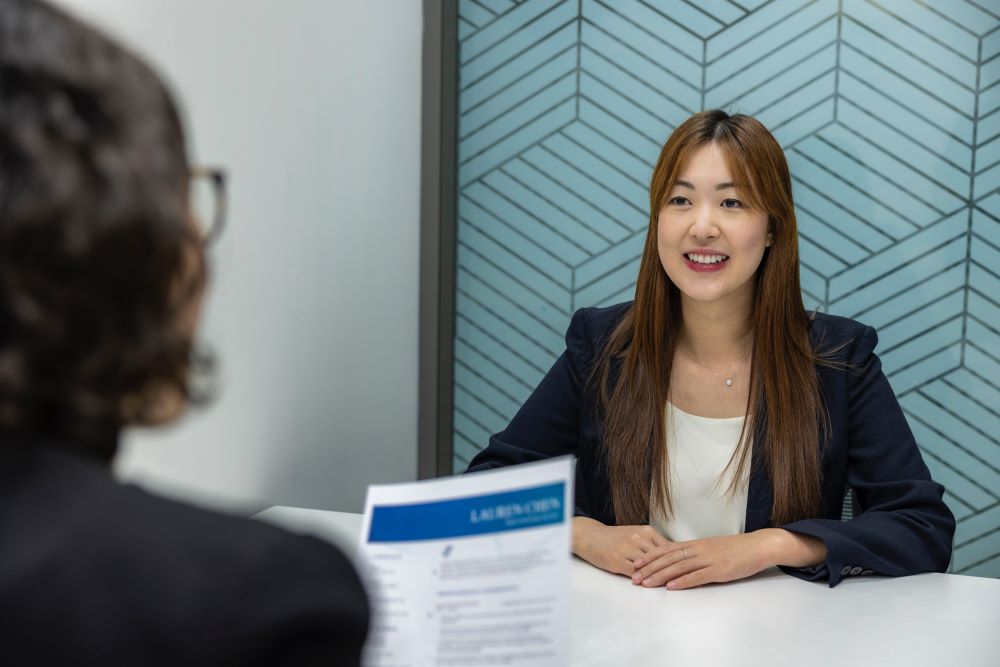 How to Dress For a Successful F1 Visa Interview: 15+ Ultimate Outfits
Preparing for your U.S. F1 visa interview is a crucial step toward achieving your educational and career goals. A significant part of this preparation involves choosing the right clothing and accessories to make a positive and professional impression.
Your attire plays a key role in how you present yourself to the visa officials, reflecting your respect for the process and your seriousness about your academic pursuits.
In the following guide, we will provide you with over 15 outfit items, useful tips, and pairing suggestions. We are here to help you select the perfect outfit for your upcoming F1 visa interview. Keep reading to discover the best tips and outfit ideas for a successful F1 visa interview.
By carefully considering your attire, you can enhance your confidence and ensure that you leave a lasting positive impression during this important step in your journey.
Panaprium is proud to be 100% independent, free of any influence, and not sponsored. We carefully handpick products from brands we trust. Thank you so much for buying something through our link, as we may earn a commission that supports us.
Business Pantsuit or Skirt Suit
A well-tailored suit is the foundation of a professional look. Choose a dark-colored suit such as charcoal gray, navy, or black. For women, a business suit can be a pantsuit or a skirt suit.
Ensure that the suit fits properly and is not too tight or too loose. It should be comfortable and allow ease of movement.
Well-fitting Blouse or Top
Choose a well-fitted blouse in a solid, neutral color like white or light blue. It should be made of high-quality fabric and have a conservative neckline. This is the foundation of your professional attire, so ensure it is wrinkle-free. Here are the 15 best affordable, ethical, and sustainable blouses for you. 
Opt for a Blazer
A tailored blazer adds a touch of sophistication to your outfit. Select a blazer that complements your blouse, and make sure it's well-pressed for a polished appearance. Discover 15+ original outfits to wear under a blazer.
Dress Pants
Opt for dress pants in a classic color like black, gray, or navy. The fit should be comfortable, allowing you to sit and stand easily. Ensure that the fabric is not too thin to maintain a professional look. Discover the 15 best affordable work pants made in the USA. 
Neutral Nail Polish and Light Fragrance
If you choose to wear nail polish, opt for a neutral or light color that complements your outfit. Avoid bright or distracting nail colors. If you wear perfume, apply it sparingly. Avoid strong or overpowering scents, as others in the interview area may have sensitivities or allergies.
Elegant and Professional Dress
If you prefer a dress, choose a conservative knee-length option. Stick to solid colors or subtle patterns. It should not be too tight or low-cut, maintaining a modest and professional image. For more inspiration, check out the 20 best affordable, ethical, and fair-trade dresses.
Ballet Flats or Closed-toe Heels
Wear closed-toe flats or low-heeled shoes. They should be both comfortable for walking and appropriate for a formal setting. Avoid open-toed shoes or high heels that might be considered too casual. Here are the 10 best affordable and comfortable ballet flats we have selected for you. 
Tights and Nude-Colored Undergarments
Consider wearing sheer tights or hosiery to give your outfit a polished and complete look. This can help create a seamless appearance and add a touch of elegance.
Wear undergarments that match your skin tone to prevent them from showing through your clothing. This ensures a seamless and polished appearance. Make sure to consult our extensive selection of the best organic and biodegradable underwear brands.
Accessorize with an Understated Belt
A simple, understated belt can add a finishing touch to your outfit if you are wearing pants or a skirt. It should match or complement your clothing, and the buckle should not be overly ornate. For more inspiration, check out these best affordable and vegan leather belts for women. 
Knee-length Skirt
If you do not want to wear dress pants or a pantsuit, opt for a lovely knee-length skirt for your F1 visa interview. Make sure it sits well and is not too tight.
Your goal is to appear professional and well-groomed during the interview. Consider picking one from our wide selection of the best affordable and sustainable pencil skirts.
Understated Earrings
Keep your jewelry understated with pearl or stud earrings. These classic choices are elegant and not distracting. Avoid wearing large or flashy earrings. For more inspiration, check out the 15 best affordable and sustainable earring brands. 
White Shirt
A crisp white shirt is an ideal choice for any formal interview. It is a versatile piece that you can pair with your dress pants or skirt. Wear a blazer in darker shades for an ultimate chic yet professional look.
Accessorize with minimal jewelry. Do not forget to check out the 15 best affordable American-made shirts for both men and women. 
Wristwatch
A classic wristwatch is both a practical and stylish addition to your outfit. It conveys punctuality and professionalism. Ensure it is in good condition and does not draw too much attention.
Minimal Makeup and Neat Hairstyle
Keep makeup natural and understated. Aim for a fresh, polished appearance. Avoid heavy or bold makeup that may appear excessive in a formal interview setting.
Style your hair neatly and conservatively. Avoid extravagant hairstyles or brightly colored hair that could be perceived as unprofessional. Simplicity is key. Elevate your hairstyle game by picking one of the best affordable and eco-friendly hair clips. 
Professional Tote Bag or Briefcase
Carry your important documents in a professional-looking tote bag or briefcase. It should be clean and organized, and large enough to accommodate your paperwork without being overly bulky.
Trench Coat or Cardigan
Depending on the weather, bring a trench coat or cardigan to stay warm while waiting in line. These can be removed before your interview but should also be professional and well-maintained.
For more inspiration, check out the 10 best affordable and sustainable trench coats and the 20 best affordable and sustainable cardigans.  
Remember, the key is to appear professional, clean, and well-prepared for the interview. Your clothing choices should reflect respect for the process and the officials you will be meeting.
Was this article helpful to you? Please tell us what you liked or didn't like in the comments below.
About the Author: Gohar Davtyan