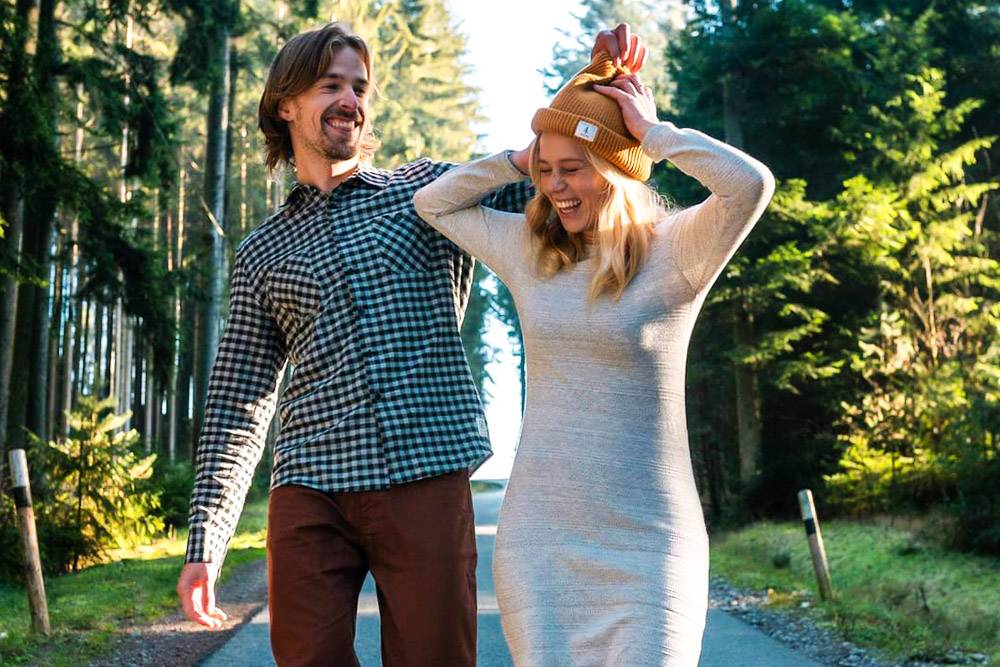 Bleed Clothing Beautiful Organic Winter Collection

Sustainable fashion brand Bleed Clothing from Helmbrechts, Germany launched a new collection made of organic and natural materials for women and men.

The 2020 Autumn/Winter collection is made of organic cotton and other natural materials such as hemp and cork.

The label also uses sustainable fabrics such as recycled polyester and Tencel lyocell made of renewable resources, wood pulp from FSC certified sustainable forests.

And all products from Bleed Clothing are 100% cruelty-free and vegan. No animal-derived materials are used in production. The brand also received the PETA Approved Vegan certification.

Organic clothing is one of the best purchases you can make for your health and skin. It not only feels good but also does good to the people making it and the planet.

Bleed Clothing releases new collections twice a year. Its latest collection features parkas, jumpers, shirts, sweaters, dresses, joggers, jeans, and sneakers.


"Independent of large investors, we have been growing as a vegan clothing brand since 2008, proving that fair, social, and ecological production is possible without compromise. We have a lot of fun designing sustainable fashion with other exciting materials that can be used not only for everyday life but also for sports."

 - Michael Spitzbarth, Bleed Clothing founder, and Chief Executive Officer, as told to Lifeverde


The vegan clothing brand aims to inspire a sustainable lifestyle that easily integrates into your daily life. It shares a deep love for sports, including skating, surfing, snowboarding, skiing, biking, longboarding, and running.

The independent family business let passion flow into its clothes that meet high expectations. It strives to lead people of all ages to a green way of living using good style.

The team of over 10 people at Bleed Clothing uses natural materials in unconventional ways to design, produce, and market innovative, functional, and extraordinary products.

Its organic fabrics are GOTS certified, a leading, widely recognized certification standard that guarantees sustainable processes, environmentally friendly, and socially responsible conditions.

Bleed Clothing is especially careful to produce its fashion items fairly and ecologically. All clothes are made under fair manufacturing conditions and from renewable resources.


"The production of clothing is still today a demanding craft, in which only a few steps can be done by machines. The rest is and remains manual work. Numerous people are involved in each product. Every single person who works in this chain is important. This work must be protected and fairly paid."


Bleed Clothing also uses no plastic in packaging and carbon-neutral shipping through DHL GoGreen.

With more than 15,000 followers on Instagram, Bleed Clothing has assembled over the last 10 a large community of people passionate about sports and environmental stewardship.

Discover Bleed Clothing newest sustainable collection at its online shop bleed-clothing.com.


About Bleed Clothing:

Bleed Clothing is a German clothing brand based in Helmbrechts, a quiet textile-weaving town in the heart of Upper Franconia. It started in 2008 with the support of friends and family. After gaining a good insight into how the textile industry operates, its founder Michael Spitzbarth launched the label with the mission of stopping nature from bleeding.
Was this article helpful to you? Please tell us what you liked or didn't like in the comments below.