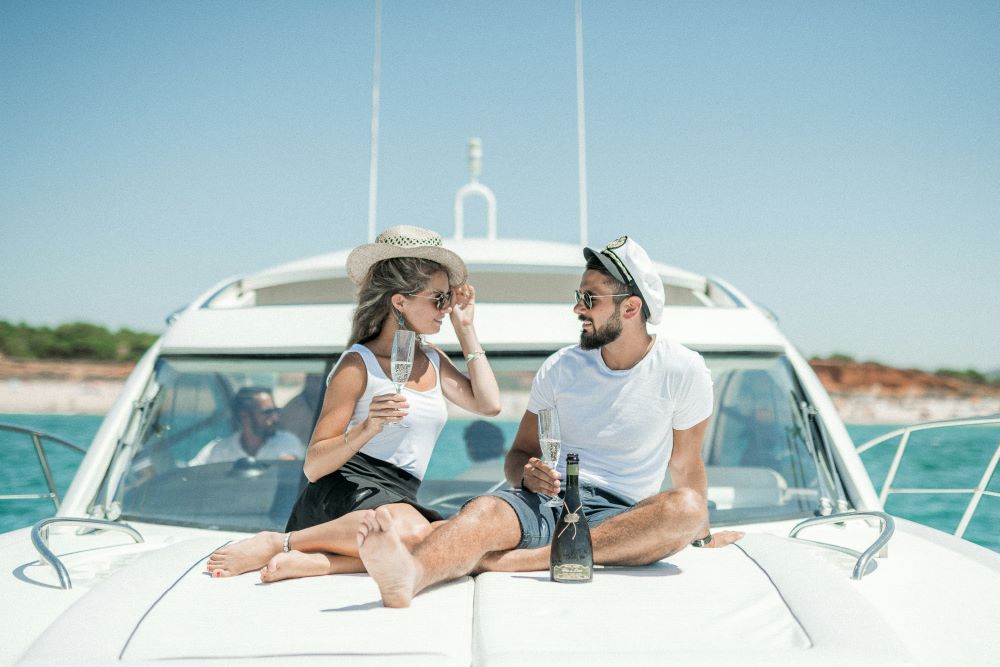 How to Dress Your Best on a Cruise in April (15 Amazing Ideas)
Embarking on a cruise in April offers a unique blend of springtime charm and maritime adventure, presenting the perfect opportunity to curate a wardrobe that seamlessly balances style, comfort, and practicality.
As you set sail to explore new destinations, a thoughtfully selected ensemble becomes essential for both on-board activities and excursions to vibrant port cities.
In this fashion guide, we will delve into the 15 must-have items for your cruise wardrobe, from sun hats and swimsuits to formal attire for those special evenings at sea.
Additionally, we will navigate the waters of what to avoid, steering clear of unnecessary bulk and discomfort to ensure your cruise experience is not only visually appealing but also enjoyable.
Panaprium is proud to be 100% independent, free of any influence, and not sponsored. We carefully handpick products from brands we trust. Thank you so much for buying something through our link, as we may earn a commission that supports us.
Lightweight Dresses
Flowy, lightweight dresses in breathable fabrics like cotton or linen are perfect for April cruises. Floral prints and pastel colors embrace the spring vibe while keeping you cool and comfortable during daytime excursions.
Accessorize your cute dress with beautiful pieces of jewelry for a lovely cruise outfit. For more inspiration, check out the 20 best affordable and sustainable slip dresses we have selected just for you. 
Cute Swimsuits
Pack a mix of one-piece swimsuits and bikinis to suit different activities and moods. Consider styles with built-in UV protection for extra sun safety. Discover the 15 best recycled bikinis and swimsuits you will love. 
Lovely Sandals
Pack a pair of comfortable and stylish sandals suitable for both daytime activities and evening events. Look for options with cushioning to keep your feet happy throughout the day. Discover the 15 best affordable, vegan, and sustainable sandals. 
Statement Sunglasses
Choose sunglasses with polarized lenses to reduce glare from the sun and water, enhancing your visibility and protecting your eyes. Opt for a stylish pair that complements your facial shape and cruise attire. Here are the 15 best affordable and sustainable sunglasses. 
Cute Shorts
Bring a variety of shorts in different lengths to cater to various activities. High-waisted shorts can be versatile and flattering, pairing well with casual tops or swimwear. Check out the 15 best organic cotton shorts for both women and men. 
Casual Tops
T-shirts with fun prints, tank tops in breathable fabrics, and short-sleeve blouses in light colors create a versatile mix for daytime explorations and casual dinners on the cruise ship. Make sure to check out the 20 best affordable hemp shirts, Tees, and tops. 
Light Jacket or Cardigan
A lightweight jacket or cardigan in a neutral shade is ideal for cooler evenings. Choose one that can be easily draped over your shoulders for a chic look during formal nights. Choose a cardigan from our list of the 15 best ethical brands for organic cotton cardigans. 
Comfy Shoes
Prioritize comfort without sacrificing style when choosing walking shoes. Sneakers or stylish walking sandals with arch support are excellent choices for exploring the cruise ship and ports. Pick a pair from our extensive list of the best ethical and vegan shoe companies. 
Formal Attire
Whether it is a cocktail dress for women or a suit for men, formal attire is essential for special cruise dinners and events. Choose fabrics that resist wrinkles for a polished appearance. Here are the 12 best American-made cocktail dresses for any party. 
Scarf or Wrap
A versatile scarf or wrap can be draped over your shoulders for added warmth during cooler evenings or used as a stylish accessory to elevate your cruise outfits.
Dress Shoes
Complement your formal attire with polished dress shoes. For men, classic vegan leather shoes work well, while women can opt for elegant heels or flats that offer both style and comfort. For more inspiration, check out the 13 best affordable, vegan, and sustainable heels. 
Gym Clothes
If you plan on staying active during the cruise, pack moisture-wicking activewear for gym sessions, yoga classes, or outdoor sports activities. Check out the 20 best sustainable activewear brands from Australia. 
Rain Jacket
A compact and waterproof rain jacket is a practical addition to your cruise wardrobe, offering protection against unexpected showers while being easy to stow away when not in use. You must check out the 20 best stylish and eco-friendly rain jackets in 2023. 
Evening Clutch or Small Bag
A small, elegant clutch or crossbody bag is perfect for carrying essentials during formal nights or evening entertainment. Choose one that complements your formal attire. Do not forget to check out the 15 best faux leather designer handbags in 2023. 
Sun Hat
A wide-brimmed sun hat not only adds a touch of elegance to your cruise wardrobe but also provides essential sun protection for your face and neck. Look for one with UPF for added defense against harmful UV rays.
Outfit Items to Avoid!
Heavy Coats
April's transitional weather makes heavy winter coats unnecessary. Instead, focus on layering with lightweight jackets and cardigans to adapt to changing temperatures without sacrificing style or comfort.
Bulky Sweaters
While a light sweater or cardigan is useful for cooler evenings, bulky sweaters can take up valuable suitcase space. Opt for versatile, thin-knit options that can be layered as needed.
Uncomfortable Shoes
Prioritize comfort over fashion when selecting shoes for your cruise. Avoid packing new or uncomfortable shoes to prevent blisters and discomfort during long walks or explorations.
Formal Wear Overload
While formal attire is essential for special nights, avoid overpacking with too many formal outfits. Instead, mix and match accessories like scarves, jewelry, and ties to create different looks with fewer items.
Excessive Jewelry
Leave expensive or sentimental jewelry at home to minimize the risk of loss or damage. Pack a few versatile pieces that can complement various outfits without being overly flashy.
Complicated Outfits
Skip outfits that are difficult to put on or take off, especially if you plan to change multiple times a day. Opt for simplicity and comfort to enhance your overall cruise experience, allowing you to focus on enjoyment rather than wardrobe challenges.
Was this article helpful to you? Please tell us what you liked or didn't like in the comments below.
About the Author: Gohar Davtyan