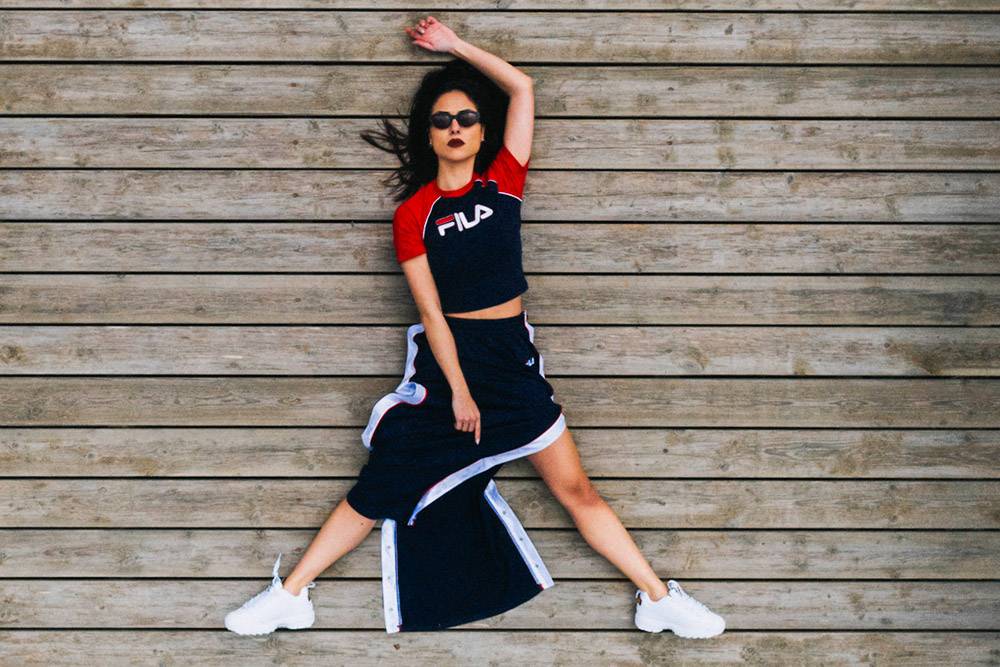 Anta Group And WWF Sign A Powerful Partnership

Chinese giant sportswear manufacturer Anta Group signed a powerful partnership with the World Wildlife Fund (WWF) to reduce pressure on natural resources.

Anta Group is now WWF's first international partner within the country's sportswear and textile industry. It's committed to investing in sustainable development.

Anta Group is also the first Chinese corporation to join the Better Cotton Initiative (BCI). It plans to increase its uses of sustainable cotton to 50% by 2024.
"In the face of high uncertainty and volatility in the global environment, we must hold fast to our core values and keep our faith in a community with a shared destiny for humanity, because the sustainability of our living environment and the protection of natural resources matter greatly to every individual and every enterprise."

 - Ding Shizhong, Anta Group Chairman, and Chief Executive Officer


The group just released its results for the year 2020. It's one of the few large players in the fashion industry turning the COVID-19 crisis into an opportunity.

The Group's gross profit margin reached a record high of 56.8%, an increase of 0.7% over the same period last year to a record level, outperforming international competitors.

Revenue fell slightly by 1% over the same period last year to 14.7 billion RMB. Revenue of the Anta brand was 6.777 billion RMB, down by 10.7%, and revenue of the FILA brand reached 7.152 billion RMB, up by 9.4%.

Anta Group adhered to the strategy of "Single Focus, Multiple Brands, and Omni-Channels" with unique corporate culture and strong execution capabilities to ensure steady growth.

On top of its practices of environmental, social, and corporate governance, the group is now promoting the transformation and development of the textile industry in water stewardship, environmentally friendly packaging, and manufacturing processes.

It strives to develop and apply degradable raw materials and design sports products following the concepts of sustainable development.

Anta Group is strengthening its bond with WWF by signing an international partnership agreement. Both parties are committed to the following objectives:
ANTA Group and WWF will jointly promote the Factory Assessment and Improvement System (FAIS), develop and promulgate innovative solutions for the transformation towards a greener textile industry. Both parties should share and exchange best practices of different stakeholders in the textile industry, improve supply chain management, and drive industry-wide collaboration, to accelerate the sustainability transformation of textile factories. Specifically:
- Participating in the improvement of industrial water and energy usage, industrial waste emissions, and supply chain management of at least 3,000 textile suppliers;
- Reducing energy consumption per unit of industrial value-added by 30% and water consumption per unit of industrial value-added by 22.5%;
- Reducing the total emissions of major water pollutants (i.e. COD, ammonia, and nitrogen) cumulatively by 15%, to lessen the worsening impact of the textile industry on the environment and scale down freshwater, climate, and ecosystem footprint.
For biodiversity conservation, both parties will jointly popularize the new consensus on the harmonious coexistence of humanity and nature and take action to reverse the dangerous trend of biodiversity loss by 2030. ANTA Group will work along with WWF to support various forest and landscape restoration projects, and the first one will be initiated in key areas of Beijing and Xishuangbanna, Yunnan, for which restoration demonstrations of 600 acres in total and vocational training programs for local farmers and residents are under planning.
With the partnership agreement, ANTA Group and WWF will collaboratively develop and launch biodiversity-themed, educational products to be released and marketed to potential consumers on e-commerce platforms and in flagship stores.


"We are pleased to partner with Anta Group, a world's leading sportswear corporation, to promote biodiversity conservation and sustainable development. We are keen to see companies make a difference and achieve transformations through actions to tackle deforestation, resolve plastic pollution, and improve water management and sustainable procurement of key materials, for instance, paper and pulp."

 - Jean-Paul Paddack, WWF International Executive Director
Anta Group is committed to creating more eco-friendly footwear collections made from degradable or recyclable materials. It places environmental protection at the core of product design, production, R&D, and manufacturing.

So far, the group has produced 16 million pieces of clothes with eco-friendly fabrics. It also establishes an accountable supply chain with comprehensive supplier evaluation and a hierarchical management system.

About Anta Group and WWF:

Anta Group is a multi-brand sportswear company that designs, produces, markets sportswear, accessories, and other sports equipment. It was founded in 1991 and was listed in 2007 in Hong Kong. The group owns ANTA, FILA, DESCENTE, KOLON SPORT, and other famous sports brands.

The World Wildlife Fund (WWF) is the largest non-governmental organization dedicated to environmental protection. It was founded in 1961 and has now offices in over 100 countries and regions around the world. It aims to prevent the natural environment on Earth from deterioration and create a better future for the harmonious coexistence of humanity and nature.
Was this article helpful to you? Please tell us what you liked or didn't like in the comments below.