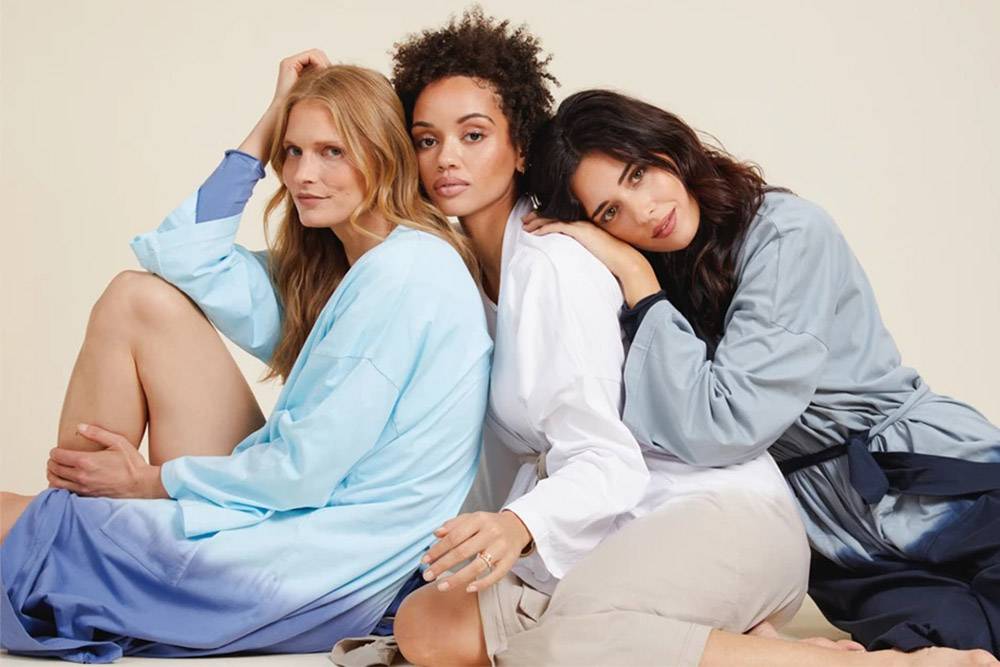 New Beautiful Sustainable Womenswear Brand Yes And

Ethical clothing label Yes And recently committed to being carbon net-zero by 11.11.22. The new brand aims to demonstrate that sustainable fashion doesn't have to sacrifice style, quality, fit, color, comfort, or price.

Eco-lifestyle pioneer and ​ECOfashion Corp ​CEO Marci Zaroff founded Yes And in 2019. She offers eco-friendly, sustainable, and affordable woman's clothing, including modern basics, ethically made essentials from 100% GOTS certified organic cotton.


The GOTS certification or Global Organic Textile Standard is one of the most widely recognized organic standards used in the apparel industry.
It guarantees sustainable processes, environmentally friendly, and socially responsible conditions.

The ECOfashion Corp assembles the certified organic and sustainable apparel brand Yes brand with bed and bath store Farm to Home, sustainable manufacturing MetaWear, and a conversion to organic cotton farm project in India called Reset.

​ECOFashion Corp​'s mission is to revolutionize the fashion industry, providing accessible, no-compromise apparel and home fashions that consider human and planetary health, farmer and worker welfare, and future generations.

Yes And wants to help save planet Earth through fashion. It believes that polyester, non-biodegradable fibers, and inks are ruining the Earth. It chooses organic and biodegradable fibers instead, a solution to protect our vital ocean ecosystems.

Yes And offers beautiful and ethically made hoodies, long sleeves, sweatshirts, cardigans, joggers, overalls, dresses, and skirts for the modern woman.

The sustainable fashion brand curates new shapes with added coziness and flow that complete any look. Its collections are recognizable through a strong style, clean cuts, solid looks, and a signature tie-dye.


Under Marci Zaroff's leadership, Yes And aims to transform the fashion industry from within. Marci Zaroff believes that truly sustainable brands need to focus not only on people, planet, and prosperity but also passion and purpose.

She has spent the past three decades working with a close-knit team of Indian farmers, mills, and collaborators. Her vision for Yes And was born from the deep love she has for India and the family of co-creators that she has built there over time.
"YES, I've built my whole career on win-win business models. AND I truly believe that 1+1 = 11 because we are exponentially stronger together than we are apart. It's time for an ECOrenaissance built on unity and the manifestation of infinite possibilities."

- Marci Zaroff, Yes And founder, and Chief Executive Officer
Yes And is dedicated to educating humanity on climate change and providing solutions to make a smart and stylish fashion statement. Through creative, cool and conscious tie dyes, trendy-yet-timeless camouflage and animal prints, and statement graphics.

Discover Yes And sustainable collections at joinyesand.com.


Was this article helpful to you? Please tell us what you liked or didn't like in the comments below.