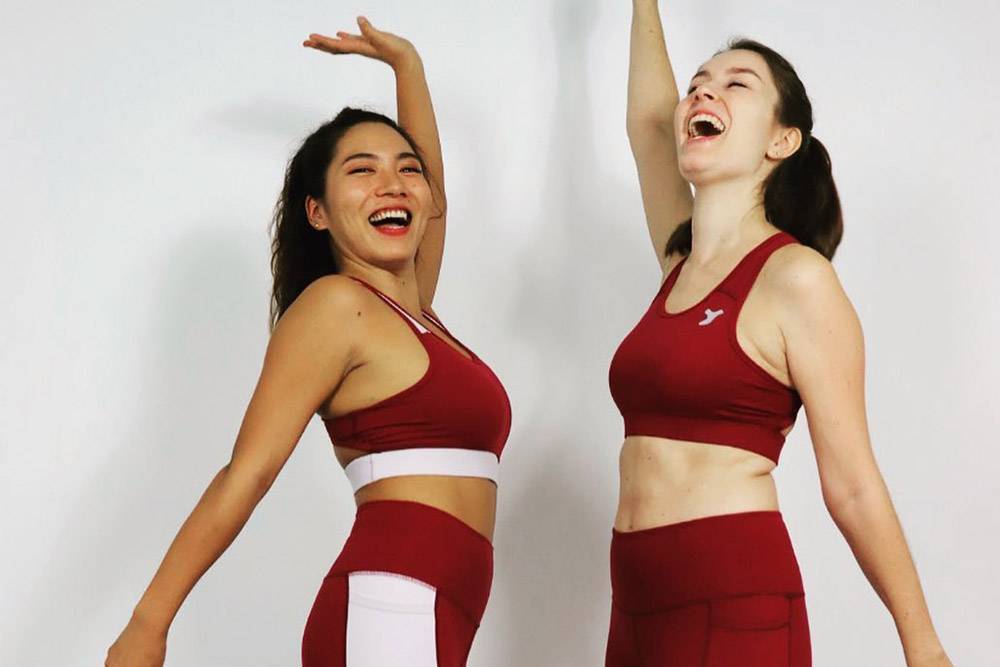 Yekowave New Ethical Activewear Brand From Cambodia
Yekowave just launched its first collection of sustainable sportswear from Cambodia, featuring eco-friendly high-waisted leggings and supportive bras made of recycled nylon from fishing nets and fabric scraps.
The new
sustainable activewear brand
aims to create soft, comfy, breathable, and quick-drying exercise gear perfect for any workout. It offers eco-friendly T-shirts, bras, tights, and steel water bottles.
Yekowave launched as the first ethical sportswear brand that promotes an
eco-friendly lifestyle
in Cambodia. The launch celebration took place at the Phnom Penh Dance Studio on November 8th, 2020.
The new ethical label creates outfits with functional features that can be used for indoor and outdoor training. Its sportswear is made from
recycled nylon
to help
reduce clothing waste
going to
landfills
, ocean pollution, and
fashion's carbon footprint
.
Dhikra Yagoubi and Christophe Arathoon are the founders of Yekowave. They launched their first collection of eco-friendly activewear for women that practice
yoga
, dance, and other fitness activities.
"Our products are ethically produced in Phnom Penh. The main goal is to support the development of a sport-loving community, where people can easily engage in new activities for a healthier lifestyle and share about their experiences and passions."
- Dhikra Yagoubi, Yekowave co-founder
Passionate about sports and protecting the environment, Yekowave's founders started their new venture encouraged by the limited number of eco-friendly and ethical sportswear brands available in Cambodia.
They want to support the development of an ethical and eco-friendly textile industry in Cambodia.
Was this article helpful to you? Please tell us what you liked or didn't like in the comments below.