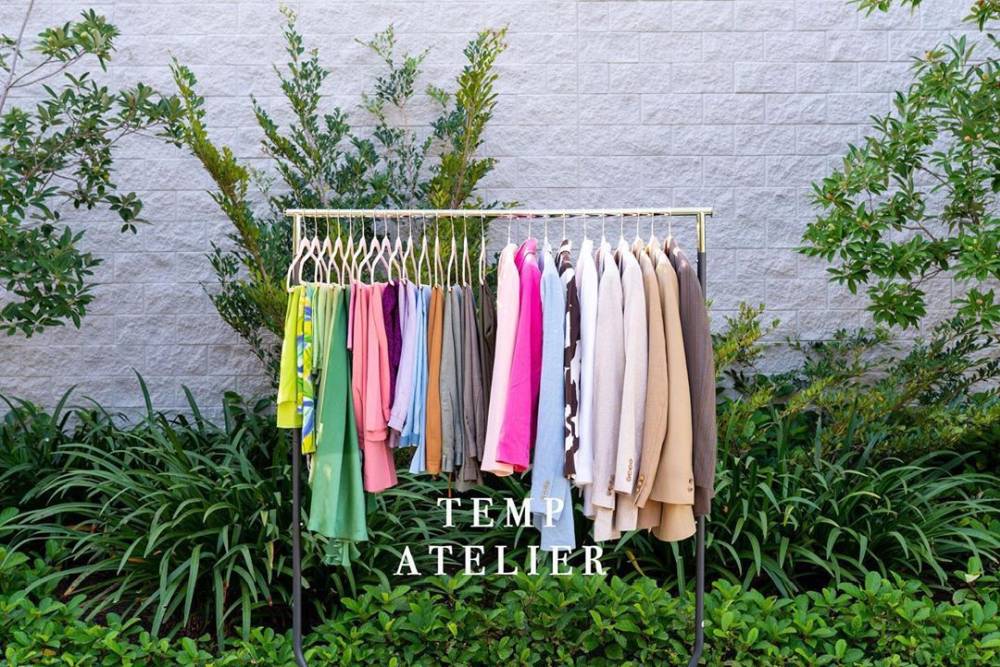 Temporary Upcycled Streetwear Launches This Summer

Houston-based upcycled high-fashion streetwear brand Temporary is planning to launch its first collection this summer.

As she learned more about sustainability in the fashion industry, its founder and lead designer Nanci Olebe crafted a new vision for her brand. She spent time researching fabrics and found out how disastrous fast fashion is to the environment.

Fast fashion has become very popular over the last 20 years. High-street retailers like H&M, Zara, C&A, Primark, and Forever 21 grew into large international corporations.

However, it made the fashion industry one of the largest polluters globally. It's responsible for huge textile waste, water, air and soil pollution, and greenhouse gas emissions.

Toxic chemicals used in dyes, fertilizers, and pesticides are not only highly damaging to consumers' skin but also farmers and workers in garment-producing factories.

Nanci Olebe decided to offer consumers clothes that would reuse old clothes to create new items instead of producing more waste. She aims to inspire people to buy second-hand or upcycled clothes instead of new fast fashion.

Upcycling is much better than recycling as it makes more valuable items out of old textiles. It extends the life of used clothes by delivering individual products that last a long time.

The process of upcycling is cutting and stitching parts of or entire old garments instead of throwing them away to make something valuable without breaking them down completely.

It's a wonderful approach to be more sustainable with the clothes we buy and wear. Rejecting the throwaway culture, upcycling urges consumers to buy fewer clothes and higher quality.

Nanci Olebe carefully selected a few old clothes with unique patterns and plan to make original pieces that are more original and valuable. Falling into the high, street, and minimalist fashion styles, she wants her first collection to be sustainably sourced and different.

She is drawing inspiration from her cultural history and communities, the streets of Atlanta and Georgia, where she spent her early childhood after immigrating from Sudan.


"The fashion industry plays a huge part in damaging the earth and I decided I don't want to be a part of that. [...] My new brand Temporary is all about sustainable fashion. [...] Giving you 90s black girl vibes/fashion with a twist of high, street, and minimalist fashion. [...] I realize that Black and African cultures are so connected, especially when it comes to art and beauty and styling and fashion. [...] I want Temporary to be a place for Black women where they're able to create with their culture among people who actually respect them."

 - Nanci Olebe, Temporary founder, model, designer, stylist


Follow Temporary on Instagram.


Photos via Temporary.
Was this article helpful to you? Please tell us what you liked or didn't like in the comments below.