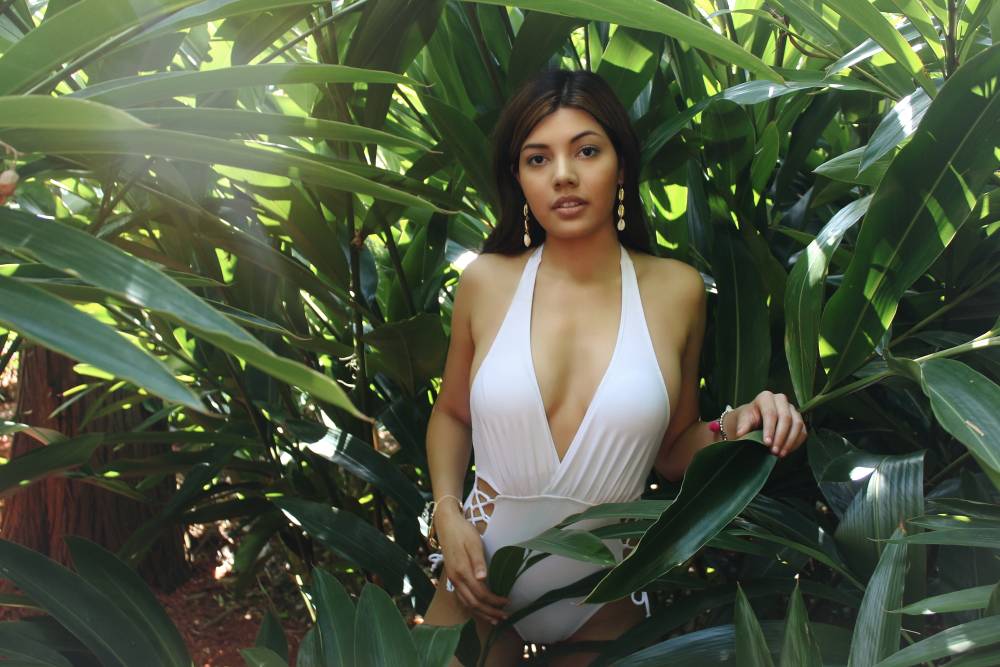 The Fast-Growing Sustainable Swimwear Market

Sustainability is now the mind of many consumers, especially due to the COVID-19 crisis. The global swimwear market is benefiting from this trend as many fashion brands offer swimsuits made of recycled fabrics.

The swimwear market is expected to grow by USD 6.74 billion during 2020-2024, according to the latest market research report by Technavio, a leading technology research and advisory company with over 500 specialized analysts across 50 countries.

Increasing health consciousness among consumers is a huge factor in market growth. Another key driver for this market is the rising number of swimming pools, especially in North America which accounts for 28% of the growth.

The United States' swimwear market remains the leading market in the world, distinguished by increasing consumer interest in swimming and a rising rate of family vacations to resorts, islands, and near the beach. 


The swimwear market's growth momentum will accelerate during 2020-2024 at a compound annual growth rate (CAGR) of about 6%. The year-over-year growth rate is steadily increasing, estimated at 13.93% in 2020. 

The global swimwear market was valued at USD 18.454 billion in 2017 and was forecast to reach a value of USD 28.7 billion by 2025, according to the report by KBV Research, global market research, and consulting firm.
"The rise in demand for trendy and fashionable sports apparel by the middle-aged individuals' segment has led the companies to launch new swimwear products to cater to the demand of the customers engaged in water-based sports. Thus, manufacturers are investing highly in R&D activities and focusing on innovations to balance between the comfort and the features of swimwear as they both have a high impact on a consumer's purchase decision."

 - Shankar Bhandalkar, Senior Research Analyst at Allied Market Research
The global swimwear market is divided into materials such as Polyester, Nylon, Neoprene, Polypropylene, Spandex, Cotton, and Other.

The introduction of innovative fabrics with qualities like thermal insulation, UV protection, flexibility, lightweight, and multi-function increases the popularity and demand for swimwear over the coming years.

However, raw material sourcing and design are very costly They harm the growth of the market tremendously, especially the high demand for luxury swimwear by women.

A large number of upcoming swimwear brands such as Lanasia have now turned to sustainable synthetic fabrics to create luxury designs and answer the growing consumers' demand for more transparency, accountability, and sustainability.
"With our label, we want to create options and prove that sustainable pieces can also be stylish, sophisticated, and classy. Living in harmony with nature is an art that mankind has unfortunately forgotten - that's why we want to set the best example and show possibilities of how a young company can set important cornerstones for a sustainable corporate philosophy."

 - Lisa-Maria Beck, Lanasia Chief Executive Officer
Brands create swimwear and sportswear from post-industrial wastes, recycled ocean, and landfill wastes, such as fabric scraps, carpet flooring, fishing nets, and industrial plastics.

By using some of the most environmentally friendly fabrics for sportswear and swimwear available today, they take important steps towards making the fashion industry sustainable.


The global textile and apparel industry is one of the largest polluters globally. It produces massive amounts of waste, pollution, and carbon emissions every year.

Plastic waste is a considerable global concern. It contaminates the air, soil, and water sources threatening human health and animal lives. Polluted wastewater ends up in the oceans and destroys ecosystems.

Annual plastic production has considerably increased over the last 60 years. It was only 1.5 million tonnes in the 1950s. Today, 300 million tons of plastics are produced every year, as reported by the International Union for Conservation of Nature (IUCN).

Each year, 8 million tons of plastic are dumped into the ocean. And only less than 10% of all plastic is recycled. Millions of marine animals die every year because of pollution as they often confuse plastic waste with food and get caught in old fishing nets and other marine debris.

In the video below, take a look at the work of activists Antoine and Naude from Ocean Conservation Namibia during a seal rescue (warning: graphic content). They spotted a baby seal who couldn't waddle normally and had a deep cut, possibly caused by discarded fishing line, like many other entangled seals.

Luckily, recycled fashion, especially in the swimwear category, is one of the top trends this year that contributes to changing the global apparel industry for the better.

Clothing brands and designers around the world use recycled nylon or polyamide, recycled polyester, and spandex to create some of the most sustainable swimwear, sportswear, and athleisure garments.
Was this article helpful to you? Please tell us what you liked or didn't like in the comments below.