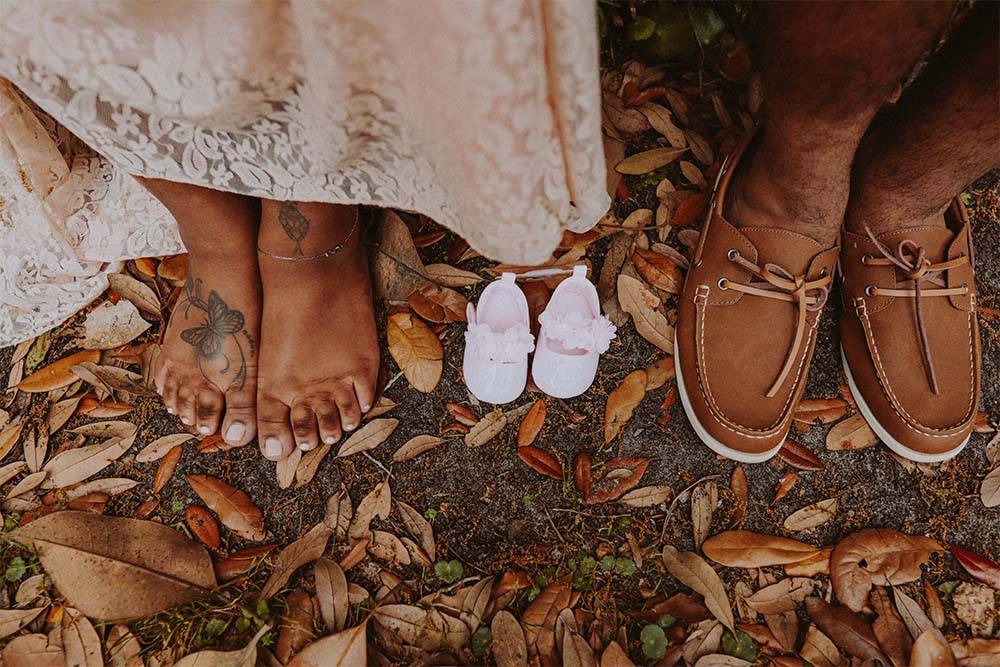 The Truth About The Soles4Souls Controversy
Soles4Souls is a non-profit organization that turns unwanted clothing and shoes into opportunities by putting them to good use and keeping them from landfills.

However, since its formation in 2006, the fastest-growing charity in the United States faced numerous controversies under its founder leadership, Wayne Elsey.

Instead of directly donating shoes to those in need, the organization sells them to support its operations and enables merchants to make profits in developing countries.

Donating your old clothes and shoes creates a sustainable future. To help you decide how to discard your items here is everything you need to know about the Soles4Souls controversy.


Panaprium is proud to be 100% independent, free of any influence, and not sponsored. We carefully handpick products from brands we trust. Thank you so much for buying something through our link, as we may earn a commission that supports us.

What is Soles4Souls?


Soles4Souls is one of the many organizations in your area that collects and redistributes used textile products, including clothes and shoes, from generous donors.

If you want to keep your old clothing and footwear out of landfills, you can use textile recycling programs from textile businesses or organizations near you.

Soles4Souls receives clothing and footwear donations from individuals, community donation drives, and retailers. The charity helps avoid waste and creates jobs, and empowers people to break the cycle of poverty.

Soles4Souls has been increasingly focused on advancing entrepreneurship programs to support local economies in developing countries over the past few years.

The non-profit organization recently acquired other non-profits that collect donated clothing and shoes and redistribute them where needed. It accepts new or gently worn shoes, including athletic, pumps, heels, dress, sandals, work boots, cleats, and flip-flops.

Some of the largest donators to Soles4Souls include famous brands and retailers such as Caterpillar, New Balance, Designer Brands, Zappos, Crocs, Reebok, Timberland, Foot Locker, and more.

Soles4Souls is a non-profit headquartered in Nashville, Tennessee. It operates essentially in the United States but also in Canada, Europe, and Asia.


What does Soles4Souls do with shoes?


Soles4Souls collects used clothes and shoes and sells them to other non-profit organizations that operate microenterprise programs in developing countries.

The charity focuses mainly on supporting entrepreneurship programs to promote local economies. Most clothing and footwear donations are sold overseas by non-profits to small business owners.

These entrepreneurs run small shops that sell clothes and shoes at local marketplaces to make profits and generate enough resources to nourish their future and their families.

Since 2006, Soles4Souls has distributed more than 51 million pairs of new and gently worn shoes or clothing items in 127 countries and all 50 U.S. states. The non-profit helps create sustainable jobs and provide relief around the world.

Soles4Souls enables children to attend school and adults to work through the distribution of used shoes and clothing in many developing nations around the globe.

The microenterprise model is also a potent and sustainable way for people to lift themselves and their families out of poverty. It provides small businesses a steady supply of high-quality, low-cost shoes and clothes.


The Soles4Souls controversy


Soles4Souls doesn't directly donate used clothes and shoes to the people who need them the most. Instead, the charity sells your donations for about $1 per pair to other non-profits.

The Soles4Souls controversy began under the leadership of the non-profit founder Wayne Elsey, who was later, in October 2012, replaced by a new CEO, Buddy Teaster.

Once one of the United States' fastest-growing charities, Soles4Souls faced controversies regarding its finances and its practice of selling generous donations to generate income.

Soles4Souls needs to ensure its sustainable future and regain the trust of the general public. It is the task of the new leadership team headed by Buddy Teaster.
"I wish it was easy as every dollar gets a pair of shoes on people's feet. That is nice and it is a very handy way to think about it. But it doesn't work. [...] Giving away shoes is a mission. It is not a business model."

- Buddy Teaster, Soles4Souls Chief Executive Officer
The non-profit received a 4-stars score from Charity Navigator (more than 98%) based on its financials, accountability, and transparency. But finding information about sold clothes and shoes on Soles4Souls' website remains a difficult task.

A lot of donors to Soles4Souls believe that clothes and shoes are given directly to those in need.

In reality, the charity sells most donations to other non-profits to support its operations or provide small businesses in developing countries with quality products.

Soles4Souls describes its activities as "turning unwanted shoes and clothing into opportunity, providing relief, creating jobs, breaking the cycle of poverty, protecting the environment, empowering women, and making a measurable impact on people and the planet."

The charity "collects new shoes and clothing to distribute to people in need across the U.S. and around the world." It could be more transparent about the fact that it sells donated shoes and clothes to other non-profits.




What's wrong with Soles4Souls?


Soles4Souls former leaders denied the fact that the charity sells clothing and footwear donations. They used to say that they were collecting program fees.

Soles4Souls founder Wayne Elsey also borrowed $900,000 in 2009 in a series of loans from a sister non-profit to refinance its estate in Florida, violating Tennessee law where the charity headquarters are located.

Soles4Souls' new CEO, Buddy Teaster, is committed to telling the truth and being upfront with the public. Otherwise, people won't trust the charity, and donations might stop.

However, changing public perception is a difficult job. It's particularly challenging since the organization still needs to become more transparent.

Soles4Souls isn't a shoe charity per se. It's merely an organization that sells shoes to the poor and helps microentrepreneurs in developing countries source quality products at a low cost.

As a well-informed and conscious consumer, if you want to donate old clothes and shoes and make a positive impact, look for organizations that support charitable causes you care about.

Too many non-profits sell your generous contributions and don't even distribute a portion of the profits the way you'd expect them to. They have been relying on social enterprise programs to fund themselves for several years or even decades.

Merging business principles with philanthropic missions has gained significant traction in the United States and around the world. And the phenomenon is likely to continue over the coming years.

Before donating gently used items, you can research non-profit organizations and charities to easily donate to on Charity Navigator or CharityWatch.

Sometimes, it is better to simply sell unwanted clothing and footwear yourself and then donate the money to a charity of your choice.


The future of Soles4Souls


Soles4Souls mainly focuses on supporting entrepreneurship programs in developing countries through the donations it sells. It wants to help third-party vendors fix their supply problems by selling shoes and clothes at a low price.

The charity partners with non-governmental organizations in Haiti, Honduras, Moldova, Malawi, and Zambia. These run microenterprise operations that help a multitude of entrepreneurs create and manage their businesses.
"Microenterprise is hard to explain. [...] Not only is this something that isn't bad, this is the reason to get up in the morning. The impact that this program can have is really remarkable. Why don't we celebrate that? [...] This is what we are doing to support poverty alleviation"

- Buddy Teaster, Soles4Souls Chief Executive Officer
Today, 75% of Soles4Souls' operations aim to support microenterprise in developing countries. The charity sells donations to non-profits in other countries and allows entrepreneurs, including a lot of women, to capture a larger margin.

In 2020, Soles4Souls also launched 4EveryKid, distributing 15,000 shoes donated by Footlocker to homeless students in 20 cities across the United States. The organization is now working to provide every kid experiencing homelessness with a new pair of athletic shoes.

While selling donations is a way for the charity to finance its operations, let's hope that in the future, the non-profit will increase the proportion of shoes and clothes it directly donates to people in need.
Was this article helpful to you? Please tell us what you liked or didn't like in the comments below.