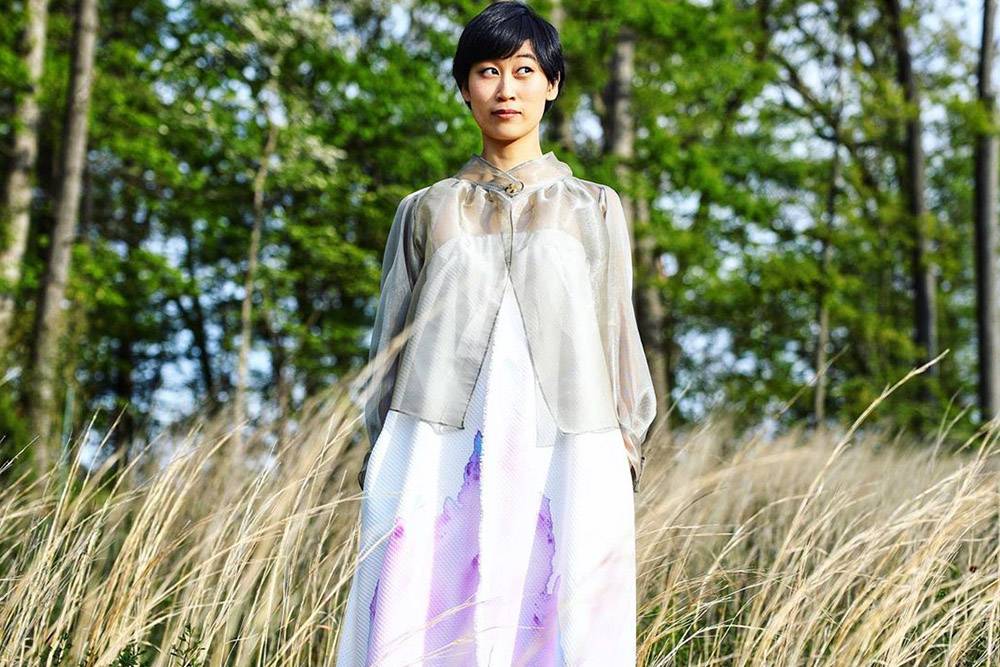 Shelly Xu Design Innovates With a Zero Waste Fashion Business Model

Shelly Xu Design is a sustainable fashion startup applying the zero-waste philosophy to create beautiful clothing in New York City.

Its founder Shelly Xu, an ex-Prada, ex-Instagram, and ex-McKinsey employee incubated her startup at Harvard University's Innovation Labs.

She aims to make zero-waste fashion the future fashion that's accessible to people. She started with 82 original zero-waste fashion concepts and put each design to the test on Instagram.

She already launched 6 sold-out zero-waste fashion prototypes earlier this year at above USD 200 and plan to scale at a lower cost soon.

Sustainability is the mind of many conscious consumers today. Especially as the COVID-19 pandemic is having a huge negative impact on the economy, jobs, and livelihood of many people around the world, more and more consumers tend to buy less and invest in higher quality products.

Even if the price, style, and accessibility of clothes remain important factors in purchasing decisions, more than half of consumers worldwide are willing to spend more on sustainable and ethical fashion. 

One of the biggest hurdles to making sustainability more popular in the fashion world is its high cost. Every fashion brand needs to be consistent and make a conscious effort to offer sustainability for all, not just those who can afford it.
"More than sustainability people cared the most about whether or not this clothing looks good on me, and whether or not I can afford it. Today's sustainable fashion is often more expensive. And it doesn't look that exciting."

 - Shelly Xu, Shelly Xu Design founder


Sustainable fashion isn't a recent trend. The movement already started with the beginning of fast fashion more than 20 years ago. Today, sustainability is growing stronger than ever during the pandemic.

Consumers are demanding more transparency, accountability, and sustainability from the apparel and textile industry, especially due to the disastrous social, economic, and environmental situation.

The coronavirus crisis is accelerating change in the fashion industry. The Spanish group Inditex, which is the world's largest fashion retailer owning brands such as Pull & Bear, Massimo Dutti, and Zara, sold 44 percent less in the first quarter of 2020, from February to April, than in the same period last year.

It's time to rethink the way we produce and consume clothes. The coronavirus crisis is killing is old and traditional fashion industry by highlighting the need for profound changes.

16.9 million tons of used textile wastes are generated each year in the United States alone, according to the Environmental Protection Agency (EPA). That amount has doubled over the last 20 years and is 10 times higher than in 1960.

It's very encouraging to see young entrepreneurs and creatives like Shelly Xu working hard to transform the current wasteful fashion system.

Shelly Xu designs, creates, and sells women's clothing online with zero-waste design in mind. She uses minimal design and production to promote sustainable fashion. She reveals:


"My zero-waste philosophy is that no matter how sustainable a piece of clothing is if it doesn't get bought if it doesn't get worn, it's just waste. [...] We care so much that what we do is truly zero-waste."

She sources fabric scarps from FABSCRAP, a 501(c)3 charitable organization that meets New York City's commercial textile recycling needs.

The organization collects fabric scraps multiple times per day from many designers, brands, and manufacturers in New York City and sell it to students, artists, crafters, teachers, and other designers.

Shelly Xu Design determines what customers want and take the designs to specific on-demand manufacturers who produce garments with no fabric waste. Production doesn't happen unless its already been sold through its online store to avoid inventory waste.

Talking about the production process, Shelly Xu explains:
"The model is different from how fashion today tends to work, where you buy bulk through the manufacturer. Usually, you put a crazy large down payment for many, many units and a lot of times, not all the inventory gets sold, and that becomes waste."
In the fast fashion industry, more than half of all clothing items and accessories produced end up in the trash within a year. Textile wastes are piling up in landfills at an alarming rate globally.

Everyone has a role to play and can drive change in the apparel industry. Fashion designers, brands, and retailers must take massive action to reduce waste, pollution, and carbon emissions.

As consumers, we can buy better clothes that we truly need and avoid excessive consumption. Fast fashion drives the industry's rapid growth but is also highly detrimental to the planet, the people, and animals living on it. Shelly Xu says:
"For a very long time, fast fashion was considered really innovative, because it's able to keep up with the trends and demands that people have. To me, what's so harmful about fast fashion is it changes people's mindsets from having a few pieces that they love to having a lot of clothing that they probably won't need a month from now."
Sustainable fashion is one of the biggest challenges we are facing today. It's very exciting to see rising brands encouraging progress but also concerning as there is still so much to do change the fashion industry.
Was this article helpful to you? Please tell us what you liked or didn't like in the comments below.