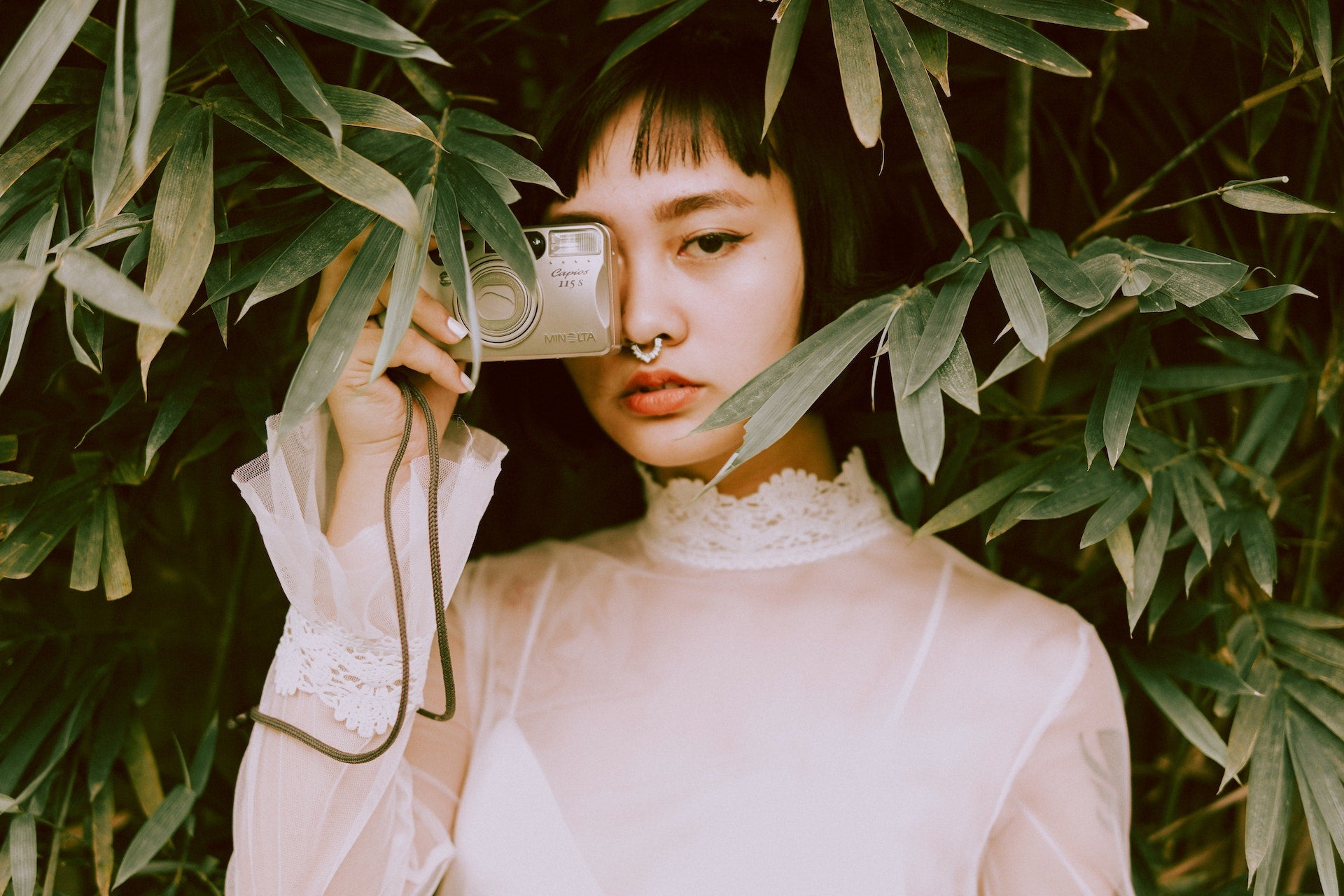 What To Wear Under See-Through White Shirts - Best Ideas
See-through white shirts are very modern and feminine. The delicate fabric is ethereal and enhances your romantic side.
Sometimes, these sheer shirts are made see-through on purpose, while other times, they are just slightly see-through, as an unintentional effect that comes with their very fine material.

Wearing such a fashion piece can be challenging because the right undergarments are often hard to find. With this article, we hope to help you make the best choice in terms of what to wear under your see-through white shirt so that you feel beautiful and confident at all times.


All the tips in this article work fantastic for other types of sheer tops too.


Panaprium is proud to be 100% independent, free of any influence, and not sponsored. We carefully handpick products from brands we trust. Thank you so much for buying something through our link, as we may earn a commission that supports us.

Well-fitted classic T-shirts
You can be very comfortable with a white T-shirt made of organic cotton.
The trick is to pick one in exactly the right size because if it is oversized, your whole appearance can be bulky. If too tight, then it will no longer feel comfortable to wear.
We have a list of awesome sustainable brand recommendations here.



Basic tank tops
Cotton tank tops are another great option if you have comfort in mind. Just apply the same tips from above and get the right size for your body!
Match your shirt's white or choose a different color for a relaxed look.

Check out some of the best ethically made tank tops here.



Spaghetti strap tops
Spaghetti straps are very delicate and work fantastically under sheer shirts.
Even if they are visible, they look soft and delicate and are beautiful for a girly look.
Together with your other basics, they never go out of fashion and can be worn in an infinite number of outfits.



Bodysuits
They are one of the best alternatives to wear under a sheer shirt.

Bodysuits look great on everybody and you don't have to worry about them falling out of place. There is a wide range to choose from, including different fabrics and colors. You can also buy a seamless, lightweight one, matching your skin color, that is almost invisible.

Take a look at some of the best affordable and sustainable brands that produce bodysuits here.

Long sleeve bodysuits
If you want something more conservative or in case you worry about the temperature if chilly then a long sleeve bodysuit can save the day!

They are also easy to combine with different autumn outfits, so choose a high-quality one that will last you a long time.



Camisoles


Very feminine choices, camisoles are great for breathability and temperature regulation of the body.
Make sure to choose one that is made from eco-responsible fabrics.


Sports bras
Sports bras may not be your first option, but they are cute and easy to wear. We recommend them as the best choice in terms of comfort for white cotton shirts that are just a little transparent.

You can choose white sports bras for a smooth visual effect.

We have a beautiful selection of versatile sports bras, made with very high standards here.

White bras
If you want to wear just a bra, white ones are awesome -delicate and very feminine.
You can now shop for sustainable options.

Push-up bras
Very attractive, push-up bras will accentuate your body features, making you feel sexy and confident.



Corsets
A slightly unusual but great option if you want to soften your features, corsets are gaining more and more popularity.
Don't worry about yours not being a long-term investment - you can wear it under the see-through shirt, but also on its own, in a festival-like outfit, during the summer months.


You can now buy a beautifully crafted corset from a sustainable brand.

Crop tops
Very comfortable but more revealing than a basic T-shirt, crop tops are also nice to wear under a see-through white shirt, especially if you pair them with a high waist skirt.

Shop for eco-friendly crop tops here.



Tube tops
No straps, no sleeves, no worries.
Minimalist and super comfy, tube tops are beautiful items that you can pick.
You can buy them from almost any underwear brand or from brands that sell basics.



V-neck tops
V cuts are super trendy and if your shirt is button up they are nice pieces of clothing that do not exceed the shirt at the neckline level.

Most clothing brands produce them, so just make sure to choose quality, ethically made ones.

Square cuts
Square neckline cuts are an alternative to V-neck tops, that provide the same advantages.

You can now buy eco-friendly hemp tops from these beautiful brands.

Colorful bras
At the beginning of this article, we talked about more creative and bold ways to wear a sheer white shirt.
A colorful bra, visible on purpose is a very brave, but an interesting choice that we encourage especially in less formal environments.

Check out our designer sexy lingerie recommendations.


Summing up
Our selection of clothing items that you can wear under see-through shirts is based on both practicality and attractiveness. Of course, some of the undergarments may lean one way or another and the final decision is in your hands.
Where you go is always crucial. If it is a professional environment, make sure to follow their dress code and wear an attire that is not very revealing.
If, on the other hand, you are headed to a more relaxed environment, then you have more freedom in your choices.
The best general advice for putting together a flawless outfit that starts with your sheer white shirt is to choose clothes that you like, that make you feel great, and also to make sure that your movement is not restricted.
When you feel beautiful, you exude confidence and that is reflected in your work and interpersonal relationships. In order to do so, buy clothes that are both flattering and practical, always in the right size for you.
In addition to that, pay close attention to the fabrics that come in contact with your skin - this is very important for your long-term health, so being a mindful consumer and always buying eco-friendly and sustainable clothes helps both the environment and yourself.

If you enjoyed our tips, don't forget to share them with a friend in need!
Was this article helpful to you? Please tell us what you liked or didn't like in the comments below.
About the Author: Miruna Dulcea