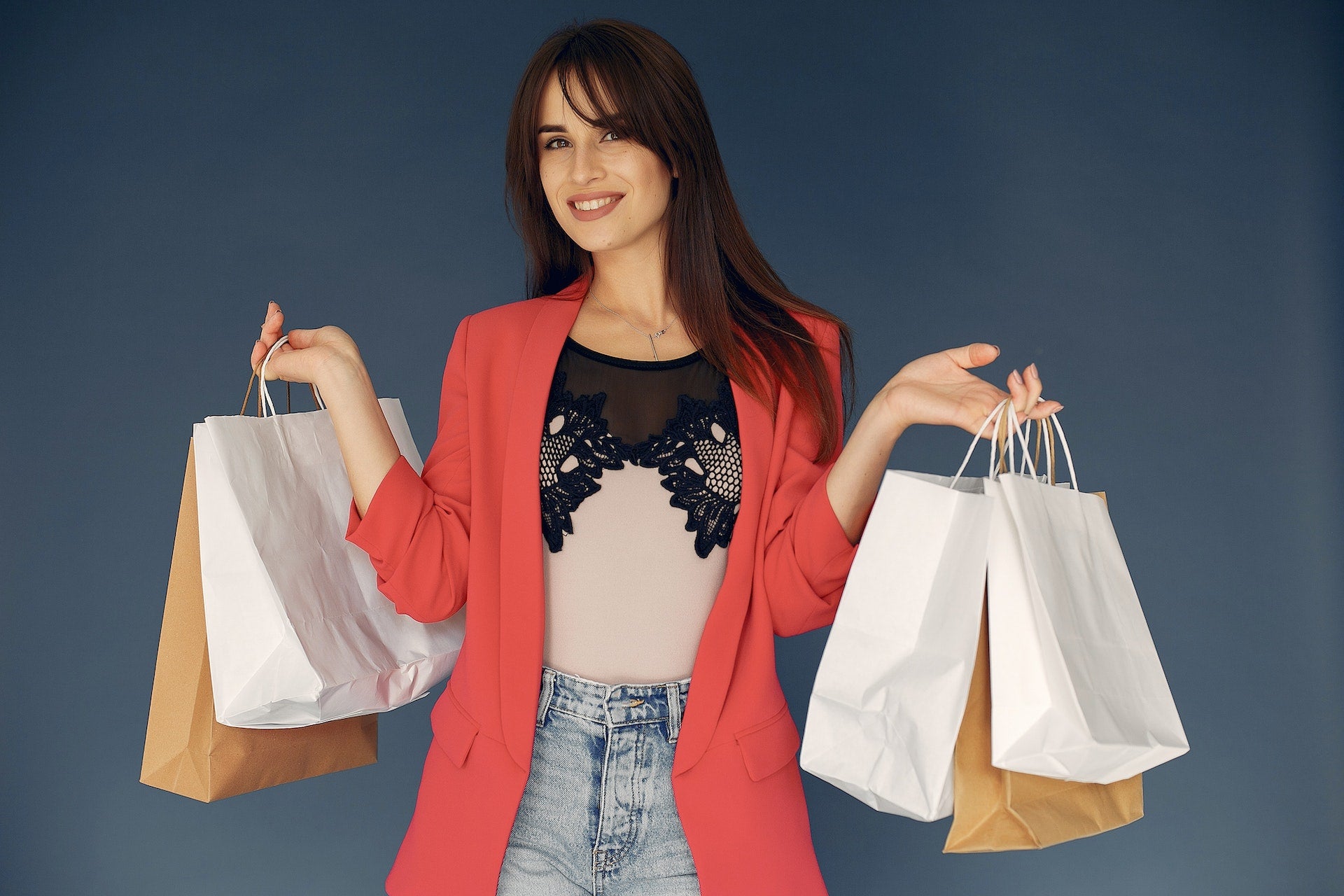 The 15 Best Spring Clothes For Petite Women
Spring often feels like the best season because nature comes to life, beautiful flowers are blooming, daylight lasts longer, and our mood is overall better and better!

It is also the time of the year when we start to let go of the thick winter clothes, and slowly replace them with cute and lightweight materials.
If you are petite and don't know what to wear in the upcoming spring, we are here to help you.

Keep reading to discover our tips and create wonderful petite outfits for spring that will not go unnoticed!
Panaprium is proud to be 100% independent, free of any influence, and not sponsored. We carefully handpick products from brands we trust. Thank you so much for buying something through our link, as we may earn a commission that supports us.

Relaxed jeans
As a petite woman, you need to be extra careful when choosing your jeans. Finding a flattering design can be hard. Petite silhouettes look great in skinny jeans because they follow the natural body lines without adding any unwanted volume to the body.
Compared to skinny jeans, relaxed jeans feature a bit more fabric and are more relaxed around your thighs, gradually narrowing down the legs.
Create a beautiful spring outfit with a pair of sustainable relaxed jeans and a cute top.
Make sure you know the difference between a relaxed and a loose fit, because although both are stylish, loose fits tend to make petite outfits look bulky and unkempt.




Cropped cardigans
What better way to dress casually and stylish than a cropped cardigan?
The color scheme is entirely up to you.
You can choose a classic color such as nude or black, or you can go for something more fun, like green or blue, maybe even a cute print.
Purchase amazing cardigans from sustainable brands.



Vegan leather jacket
For an edgy look, choose a sustainable and cruelty-free vegan leather jacket.

You can wear it with beautiful dresses, T-shirts and skirts, or blouses and jeans outfits.
Vegan leather jackets are great for the transition from winter to spring, but they can easily be worn during fall, too.
Click here to learn more about the best fall outfits for petite women.

Trench coats
Trench coats are clothing items that stood the test of time. They can be worn in many ways and they look flattering on petite bodies.
Trench coats work amazing for both day and evening and they can now be affordable and sustainable.

Shirt dresses
Inspired by classy men's shirts, shirt dresses are beautiful and feminine, perfect for those days when you want an outfit that mixes style and comfort.
Shirt dresses are designed with coziness in mind, and they tend to have a loose fit. For a polished petite outfit, always add a belt to highlight your waist!
Discover the best affordable and sustainable petite clothing brands.



Bodycon dresses
Bodycon dresses are very attractive. They beautifully highlight your curves and they are perfect if you're looking for a sexy evening outfit.
Bodycon dresses can be worn with heels if you want to visually elongate your legs, but they look fantastic with flat shoes as well.
If you want to learn more about dresses that look fabulous on petite women, check out our article!

Vibrant colors
Spring is the best time to start wearing happy, bright colors. Let your outfit boost your energy and confidence!
There's no need to go colorful head-to-toe, you can choose just one clothing item that will enhance your style and brighten your look.
Going for colorful denim is a great idea! A versatile bright blazer that can be worn in many combinations is also gorgeous.
Save these amazing blazers if you love sustainable fashion.

Mini dresses
If you are petite, don't stay away from mini-dresses!
They attractively showcase your legs and can be worn with tights if the weather is not warm enough yet.
Mini dresses are eye-catching and make you look very confident.
Purchase yours from a sustainable brand, and don't forget to add a belt for an even more attractive result.

Corsets
Heading to a party? No problem!
Your outfit can be ready in no time. Choose to wear an attractive corset that improves your posture and highlights your upper body. Pair it with jeans or trousers for a modern look.
The best corsets are comfortable, affordable, and sustainable.
Take a look at these amazing corset brands.



High-waisted leggings
High-waisted designs look gorgeous on petite silhouettes. That's because they emphasize your waist and make your legs appear longer.
High-waisted leggings are beautiful and comfortable and can be worn on a variety of occasions. Complete your outfit with a crop top.
Check out the best sustainable yoga and gym leggings.



Floral prints
Floral prints are representative of the spring season. They are very feminine, perfect for girly-girl, romantic outfits.
Let your dress mirror nature's beauty with a wonderful floral print.
For more inspiration, take a peek at these cute and cheap summer dresses.




Belts
We've mentioned belts a few times in this article and that's because they are very important in a petite woman's wardrobe.
If you want your outfits to be stylish and put together, you need to own at least one belt. Let me explain why. Sometimes clothes are a little bit loose around your waist and that's not necessarily intentional - every body is different, and that's why clothes will fit differently.
Loose and oversized fashion is cool but it sometimes looks bulky on petite silhouettes. Anytime this happens, a belt can save the day!
Belts allow you to highlight your waist, accentuating an hourglass figure. They also show your attention to detail and make your outfits instantly look put together.
Don't waste any more time! Enhance your style with a vegan leather belt right now!

Build on basics
Basic clothes are the foundation of amazing outfits. They can be mixed and matched with each other, as well as with other items. It is very easy to dress them up or down according to your needs.
The lack of a basic wardrobe has many consequences including a lot of time spent choosing your outfits, clothes that are difficult to mix, as well as the overwhelming feeling of having too many clothes, but nothing to wear.
Get rid of all these problems right now! Read our article and learn how to create a petite capsule wardrobe.

Prepare for summer
The last month of spring is usually a slow transition to hot summer weather.
This is the best time of the year to wear lightweight, breathable materials that allow you to feel comfortable and have a great time.
Summer dresses are a must in any petite woman's wardrobe. They are comfy and attractive.
Purchase yours from a sustainable brand.



Wear cute blouses
The best blouses for spring are stylish, comfortable, cheap, and made from eco-friendly materials. You can wear these cute blouses with jeans, skirts, shorts, or trousers.
If you choose a design featuring stripes, remember that vertical stripes make you look thinner, and horizontal stripes add a little bit of volume to your body. Use this information to your advantage, and choose the type of stripes that work best for you.
In case your blouse doesn't fit closely to your body, balance your proportions with a pair of skinny jeans. This combination is fantastic for petite women!
Click here to read more about the best ethical blouses.
If you like our tips, share this article with your friends!
Was this article helpful to you? Please tell us what you liked or didn't like in the comments below.
About the Author: Miruna Dulcea