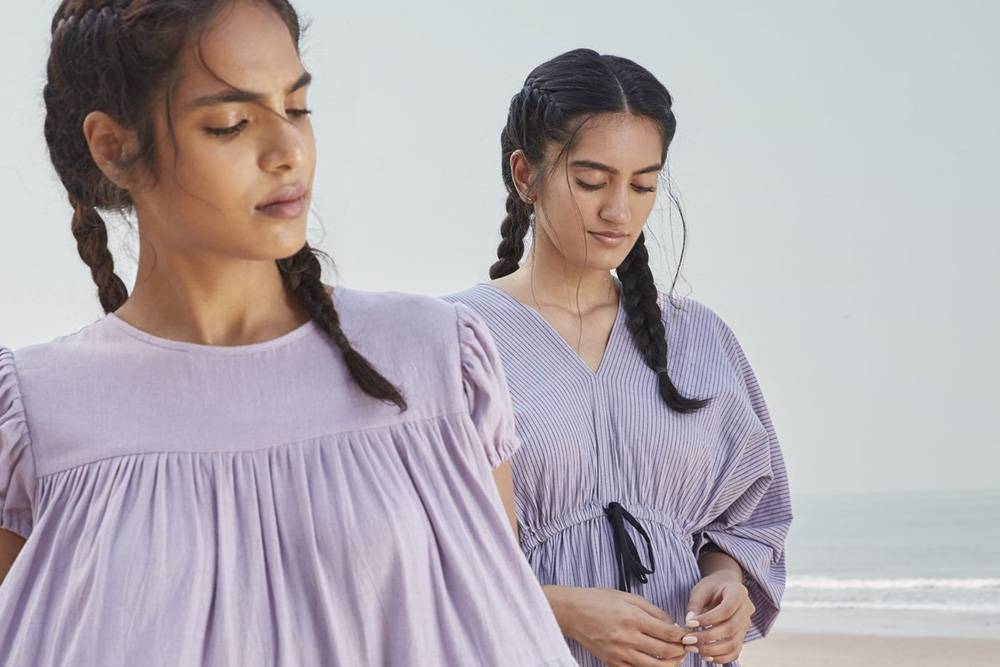 Only Ethikal Makes The Most Powerful Fashion Choice
E-commerce platform Only Ethikal is leading sustainable fashion in the United Arab Emirates. It offers sustainable, meaningful, modern, and ethically made fashion for
conscious minds
.
Launched at the beginning of 2019 by Deepthi Chandran Joyau, Only Ethikal is making its mark in the online ethical fashion space. It aims to start a conversation about ethical and sustainable fashion in every shopper's wardrobe.
"Sustainable fashion has helped me grow closer to many cultures, processes, people, and clothes itself. I believe that each design on the platform speaks a unique story, creating awareness in its unique way. I hope that Only Ethikal will influence consumers to make conscious choices while buying clothes and bring a positive change in everyone's wardrobe."
 - Deepthi Chandran Joyau, Only Ethikal founder
The curated shop partners with apparel brands, artisans, and designers, ethically and sustainably creating quality designs with creative techniques.
It handpicks a beautiful selection of clothes and accessories from all over the world to offer conscious consumers ethically produced fashion wear.
Only Ethikal believes in fair wages in a healthy working environment. It makes the powerful fashion choice of looking out for a future where the industry produces everything ethically and sustainably.
The fashion industry is one of the largest polluters in the world. It has a catastrophic contribution to
climate change
and creates massive amounts of waste, greenhouse gases, and pollution.
More than 80% of all clothing produced ends up in landfills to decompose or burn globally, as reported by the
Global Fashion Agenda
.
If the trend continues, the industry's carbon dioxide emissions will grow by more than 50% by 2030. Textile, apparel, and footwear already account for more than 8% of the world's emissions.
Only Ethikal is committed to working only with brands creating radical change in the fashion industry. Manufacturers, brands, and retailers can make better choices.
As consumers, we also have the power to change the industry for the better. We choose the clothes we buy and who we support with our money.
Only Ethikal chooses to stock clothes and accessories manufactured using natural materials such as organic cotton.
Its organic textile products are
GOTS certified
, a leading, widely recognized certification standard that guarantees sustainable processes, environmentally friendly, and socially responsible conditions.
Only Ethikal also sells designs made from upcycled or recycled fabrics manufactured using textile waste or scraps produced by garment manufacturers.
The sustainable fashion platform wants to make a difference by offering comfortable and unique designs crafted by free hands with love for the planet and fashion.
Discover Only Ethikal sustainable collections at
onlyethikal.com
.
Was this article helpful to you? Please tell us what you liked or didn't like in the comments below.