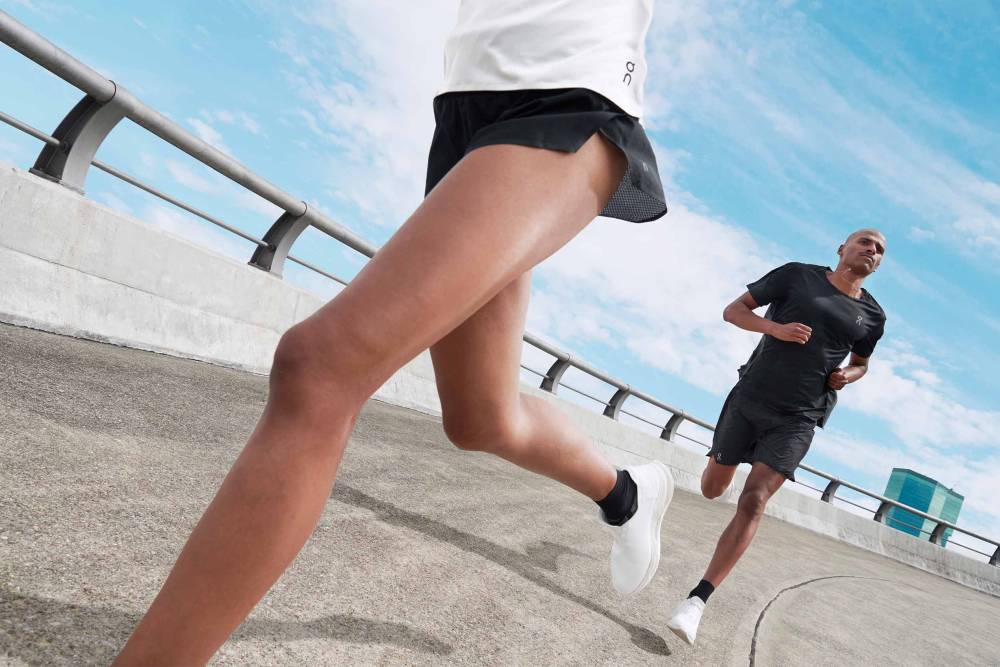 On Running Shoes New Amazing Circularity Program

Swiss running shoe brand On launched a subscription service that promotes circularity in the fashion industry. Called Cyclon, the sustainability program allows customers to recycled their shoes.

On has been making numerous steps towards becoming more sustainable over the past few years, alongside many other footwear giants, such as Adidas Clean Classics and Nike Recycled Canvas.

Sustainability is one of the biggest challenges the industry is facing today. Increased consumers' environmental awareness drives fashion brands and retailers to find new means of protecting the planet.

Since before the coronavirus pandemic, consumers have been drastically changing their shopping habits. And fashion companies cannot thrive post-COVID-19 crisis without adjustments to become more sustainable.

On understands that without ethical sourcing, transparency, sustainable materials, and circularity, the brand risks losing the trust of its customers, employees, and partners.

On is subscribing to the future with Cyclon, a sustainability and performance revolution aiming to protect the environment and innovate for a more sustainable future.


Here is what the three On co-founders said in a statement.
"Growing up in the Swiss Alps gives you a special appreciation for the natural world. Nature is not only where we play, but it's also our source of inspiration and above all, it's our home. So of course we always wanted to protect it."

- Caspar Coppetti, On Co-Founder
"We built Cyclon to be a sustainable solution in every sense — from an environmental perspective, as a business opportunity, and for the benefit of our runners. In engineering our sustainable product technology, we haven't sacrificed performance. We've enhanced it."

- David Allemann, On Co-Founder
"Making a fully recyclable, performance running shoe is a huge accomplishment, one that we're immensely proud of - but we went a step further. We wanted to show that sustainability and performance go hand in hand. The subscription service enables runners to not only receive one of the highest performing shoes we've engineered but to continuously receive the best and most up-to-date shoe technology coming out of our lab."

- Olivier Bernhard, On Co-Founder
The running shoe brand is now focusing on increasing the proportion of recycled materials it uses to manufacture its products.

Since the material manufacturing process accounts for up to 80% of a product's footprint, On is committed to phasing out virgin plastics and reach 100% recycled polyester and polyamides in all its shoes and apparel.

The footwear label plans to have more than 50% recycled content in all its shoes by 2021, and 30% in its apparel.

On is also actively working to improve its manufacturing process and expect a significant reduction in energy consumption and CO2 emissions.

The global fashion industry primarily uses a linear system (take, make, waste) to produce new clothes. 73% of the world's clothing eventually ends in landfills to decompose or be incinerated.

Every year, less than 1% of all materials used for clothing is recycled into new clothing, and less than 15% of all clothes are recycled, according to the report from the Ellen MacArthur Foundation.

The running shoe brand launched its subscription service called "Cyclon" to move away from the conventional linear model and promote the circular economy.

Instead of throwing out your used Cyclon shoes, On takes them back and use them to create new products.

If you want to get your hands on a pair of these revolutionary running shoes then head to on-running.com/cyclon and sign up for the Cyclon subscription service.


Images: courtesy of On.
Was this article helpful to you? Please tell us what you liked or didn't like in the comments below.