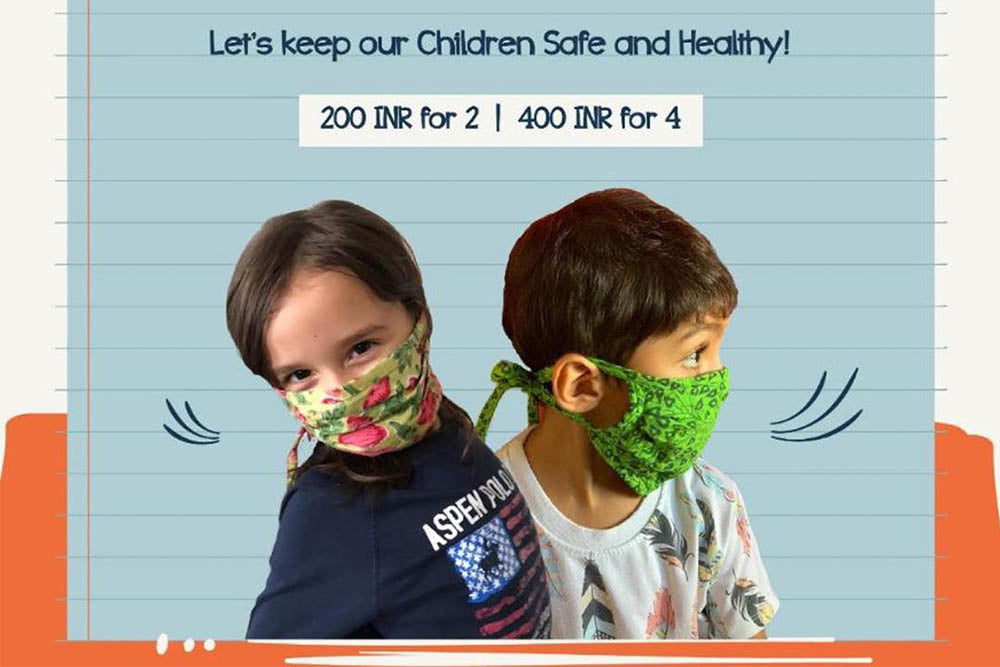 Oh Scrap! Madras Makes Reusable and Upcycled Face Masks

Sustainable fashion startup Oh Scrap! Madras from Chennai in India makes sustainable, reusable, and upcycled cotton masks for both children and adults.

It's easy to forget about the planet and ecosystems in these difficult times as COVID-19 continues to spread globally. But with the right mindset and enough talents, it's possible to keep protecting the environment while caring for human health.

The reusable cotton masks from Oh Scrap! Madras are made from upcycled cotton fabric, according to the Ministry of Health recommendations and the World Health Organisation (WHO) guidelines.


"In the fight of COVID-19, Oh Scrap! Madras is set to provide adequate help by distributing face masks to people in need, front line workers like policemen, grocers, vegetable vendors, and other individuals in the city of Chennai. [...] They are 100% cotton, with at least 2 layers of fabric, longish strings to accommodate all types of heads. Wash after each use, iron and you are good to wear it again!"

 - Dominique Lopez, Oh Scrap! Madras co-founder



Zero-waste upcycling fashion has been the brand motto since its debut last year. This initiative is not only one of the most environmentally friendly in the fashion world but also fair and socially responsible.

Since the green movement is booming, upcycling is gaining massive popularity in the textile and apparel industry. Fashion brands, designers, retailers, and consumers are now expressing a regained interest in upcycled clothing as it offers advantages.


Read up my article on the social and environmental benefits of upcycling clothing to learn more about how it minimizes the impact of fashion on the environment.


Oh Scrap! Madras founders Priyanjoli Basu and Dominique Lopez promote sustainability with zero-waste fashion and upcycled fabrics. They make new pieces of clothing by cutting and sewing used garments and other textiles, now working from home.

The leftover fabrics they use come from garment export and tailoring units, 100% cotton washed and sanitized.

Visit Oh Scrap! Madras Instagram for more information.


Photo courtesy of Oh Scrap! Madras
Was this article helpful to you? Please tell us what you liked or didn't like in the comments below.