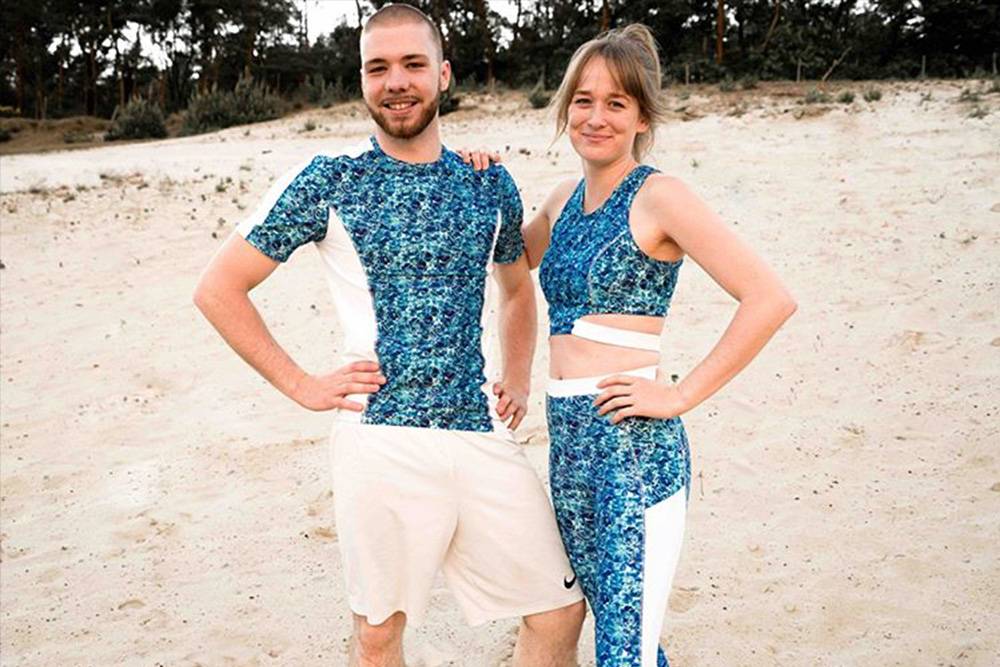 How O'ave Makes Epic Eco Sportswear in Germany

O'ave is the latest sustainable sportswear brand from Germany. It creates environmentally friendly activewear from ocean waste. Its founders Sören Romboy and Pia Steffens believe in exercise, in a healthy lifestyle, and the power of the ocean.

After a crowdfunding campaign on the platform Startnext in late 2019, the brand launched in 2020 with a unique collection of shirts, leggings, and tops for men and women.

O'ave wants to make a difference. It uses natural aesthetics developed from the idea of a more conscious lifestyle, inspired by the variety of the ocean.

The pieces from its first collection are comfortable, functional, and fashionable without compromises. They are made with a large proportion (80%) of recycled materials, coming from old fishing nets or carpet scraps.

The brand has partnered with Econyl, a regenerated nylon fiber made from recycled yarns that support ocean cleaning. It's an amazing example of high performing technical fabric that is also eco-friendly and vegan.

Every year, more than 300 million tons of plastics are produced. And less than 10% of all plastic is recycled. 8 million tons of plastic are dumped into the ocean annually.

Nylon waste from landfills and oceans is a large contributor to global plastic pollution. It pollutes the air, water, and entire food chain, threatening human health, wildlife, and the planet.

Luckily, buying clothing made from sustainable materials such as Econyl helps tremendously. For every 10,000 tons of Econyl raw material, we save 70,000 barrels of crude oil and avoid 57,100 tonnes of carbon dioxide emissions.

This reduces the global warming impact of nylon by up to 80% compared with the material from oil. Regenerated nylon is infinitely recyclable and contributes to solving the global plastic crisis.

Sustainability is one of the biggest challenges of the fashion industry today. The textile and apparel industry is one of the largest polluters globally.

After a vacation trip to Thailand, Sören Romboy and Pia Steffens came up with the idea to manufacture and sell sustainable sportswear to solve fashion's pollution.


O'ave deeply cares about the environment and don't want to produce any more waste. It promotes recycling, waste management, and ethical production. It produces its clothes in Germany to minimize the carbon footprint of transportation and to ensure the highest standards.

The activewear brand is also supporting ocean cleaning together with Healthy Seas. Founded in 2013, the organization hosts cleanups with volunteer divers and works with stakeholders of the fishing sector to prevent the needless death of marine animals.

O'ave donates 1% of the profits from its new activewear collection sales to Healthy Seas and helps remove waste and fishing nets found in the North Sea and the Mediterranean.

The German brand doesn't exist just to sell new sportswear. It's actively working to make a conscious lifestyle more popular. It encourages consumers to pay more attention to themselves and the environment. And the first feedback has been utterly positive.

Discover O'ave sustainable sportswear collection at o-ave.com.


Was this article helpful to you? Please tell us what you liked or didn't like in the comments below.