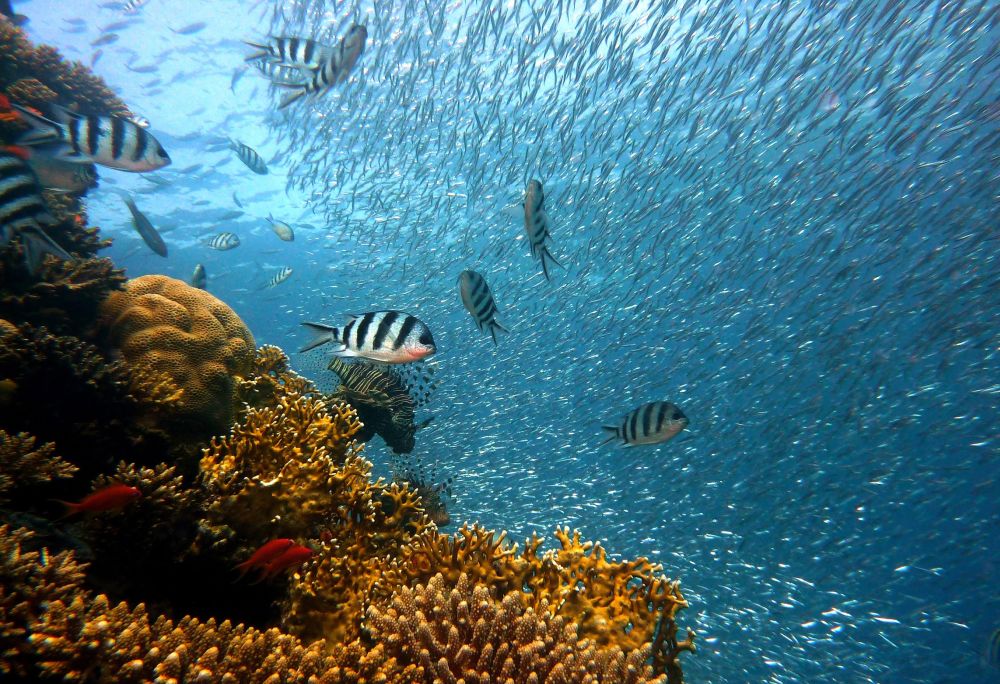 How to Support Ocean Cleaning With Fashion

Every year, there is more and more plastic produced. And tons of plastic are dumped into the ocean. How do you support ocean cleaning? It is possible with fashion.

Support for plastic waste collection and ocean cleaning is part of our company mission at Panaprium. We want to protect the environment, communities, and wildlife. We train our employees on environmental protection, waste management, etc. at work and at home.


Panaprium is proud to be 100% independent, free of any influence, and not sponsored. We carefully handpick products from brands we trust. Thank you so much for buying something through our link, as we may earn a commission that supports us.

The Case for Recycled Fabrics
Recycled fabrics made from Aquafil Econyl yarns support cleaning of the oceans. Aquafil has been one of the main suppliers of synthetic fibers, in particular, polyamide 6 for Italian fabrics from Carvico and Jersey Lomellina, for over 50 years.

Selecting sustainable fabrics during the design process help make fashion environmentally friendly. As consumers, we can pay more attention to the clothes we buy and change the world with our buying power.

Every year, more than 300 million tons of plastics are produced. And less than 10% of all plastic ends up being recycled. Unfortunately, each year, 8 million tons of plastic are dumped into the ocean.

What is Wrong With Plastic?
Plastic waste has a huge impact on the environment. It takes thousands of years to decompose under cold conditions like in the ocean. Plastic pollutes the air, water, and entire food chains, threatening human health, wildlife, and the planet.

When buying fashion, we can support ocean cleaning. By picking garments made from healthy and safe materials such as Econyl. This innovative material is made from Nylon waste from landfills and oceans around the world transformed into regenerated nylon.


Why Buy Products Made From Regenerated Nylon
Nylon can be recycled, recreated, and remolded and become brand new again to create new products without having to use new resources. By buying clothing made from such materials, you support a circular regenerative fashion industry and the cleaning of our oceans.

Econyl made from waste is infinitely recyclable and contribute to make the world a better place. Please keep in mind sustainably when choosing new products in the future.
For every 10,000 tons of Econyl raw material, we save 70,000 barrels of crude oil and avoid 57,100 tonnes of CO2 emissions. This reduces the global warming impact of nylon by up to 80% compared with the material from oil.


Regenerated nylon can be used in stylish clothes, lingerie, swimwear, and activewear. The final products are soft, durable, high quality, and filled with creativity. Together let's drive the industry towards a sustainable future.
Was this article helpful to you? Please tell us what you liked or didn't like in the comments below.