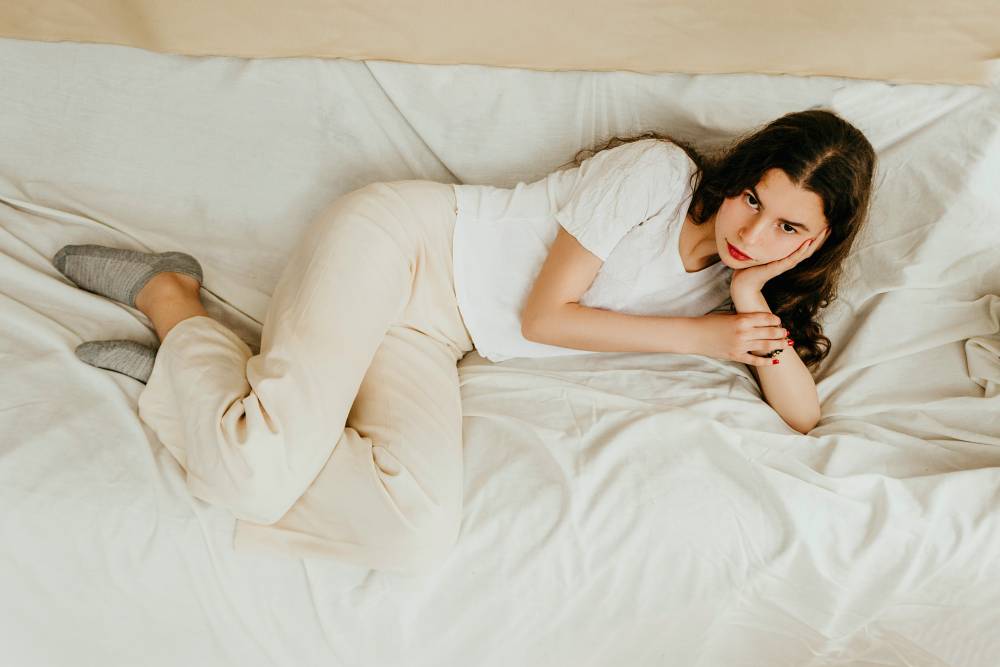 Ultimate Guide To How Much Clothing Is Too Much

How do you know if you have too many clothes? The number of clothes you should own is much lower than you think. With the right selection of clothing pieces, you can save time, space, money, and improve your style drastically.

Most people own too many clothes and still feel they have nothing to wear. If you're looking for a way to reduce your wardrobe, you've made the right decision.

Decluttering offers many advantages such as improving your lifestyle, enhancing your fashion sense, protecting the environment, and making space for the things you truly enjoy.

To help you spend less money on clothing, improve your dressing style, and save the planet, here is the ultimate guide to how many clothes are too many.


Panaprium is proud to be 100% independent, free of any influence, and not sponsored. We carefully handpick products from brands we trust. Thank you so much for buying something through our link, as we may earn a commission that supports us.

How many clothes should I own?


The number of clothes you should own depends on how big your closet is, how often you can do your laundry, your fashion style, and your lifestyle.

If you can do your laundry often enough, you can wear the same clothes regularly and you really don't need that many items in your closet, saving you time, space, and money.

If you have a lot of room at home, then you can own a few more clothing pieces if you feel the need. However, if your closet is already full, it doesn't make any sense to buy more clothes.

Answer a few questions to figure out how many clothes you need. What activities do participate in daily? When do you go to work and when do you get back home? How often do you work out? How many times do you meet with friends or family? Do you go out regularly during the evening?

Depending on your fashion style and lifestyle, you can keep your look minimal and original. Consider your personal preference for the variety of styles, colors, and fits you prefer.

Then start decluttering and keep nothing superfluous in your wardrobe to save time and money and make space in your life for what is the most important to you. Follow my tips on how to clean your closet fast.


The right number of clothes for you


We've put together a very useful list of how many clothes you need depending on your lifestyle and personal preferences. Use it to figure out how much clothing is too much and if you should get rid of some clothes.

You don't have to make drastic changes suddenly. Just start reducing one piece at a time and adapt your style progressively.

Hopefully, these simple tips will help you cut back on your clothing budget and get more use out of what you already have.
Two to four workout outfits
Two or three swimsuits
Three or four cardigan sweaters
Four or five pairs of casual pants or jeans
Two or three pairs of casual shorts
Five or six casual tops, shirts, tees, etc.
Three to five casual dresses or skirts
Two or three jackets or coats
One or two formal outfits
Three or four pajama pants or shorts
Seven to ten pairs of underwear
Three or four pairs of heels or flat shoes
Moderate wardrobe:
Four to seven workout outfits
Three to six swimsuits
Four to seven cardigan sweaters
Five to eight pairs of casual pants or jeans
Three to six pairs of casual shorts
Six or seven casual tops, shirts, tees, etc.
Five to seven casual dresses or skirts
Three or four jackets or coats
Two or three formal outfits
Four or five pajama pants or shorts
Ten to thirteen pairs of underwear
Four or five pairs of heels or flat shoes

Excessive closet:
Over seven workout outfits
Seven or more swimsuits
Over seven cardigan sweaters
Nine plus pairs of casual pants or jeans
Seven or more pairs of casual shorts
Eight or more casual tops, shirts, tees, etc.
Over seven casual dresses or skirts
Five plus jackets or coats
Four or more formal outfits
More than five pajama pants or shorts
Fourteen or more pairs of underwear
More than five pairs of heels or flat shoes

Getting rid of clothes you don't wear


If you realize you won too many clothes, it's time to make room in your closet and get rid of the pieces you wear the least. Getting organized is a good feeling. And you'll have an easier time getting dressed in the morning.

If you don't know what kind of clothes to keep or to get rid of, read my list of garments to get rid of now.

For every item you own, ask yourself if you would buy it again. If not, you probably don't need it. Only keeping your style essentials and what you truly like and wear regularly.

Remember to get rid of clothes you don't wear responsibly. Don't throw them in the trash as clothing waste is a global issue. Instead, recycle, donate, or sell. Follow my guide on how to discard clothes responsibly.




A more thoughtful wardrobe


Buying fewer clothes overall and higher quality. It's a fantastic way to be more thoughtful about fashion and build a conscious wardrobe.

Reducing your closet does tremendous amounts of good. It's environmentally friendly, socially responsible, and increases your budget.

A great way to avoid having too many clothes is to truly pay attention to your clothing purchases.

Don't buy clothes that go out of style quickly. Prefer high-quality, durable, classic, and timeless pieces that you can wear for a long time and easily combine into different outfits.

Invest in clothing that fits your unique style, that you will enjoy wearing over and over again. Look for pieces that match what you are currently missing in your wardrobe.

Switch to sustainably made clothing to help transform the current wasteful fashion system. Buy from clothing brands that try to make a difference and a conscious effort to protect the Earth and its inhabitants.

Avoid fashion labels that don't make enough progress toward reducing their social and environmental impacts. You can also consider second-hand clothing and buy from thrift stores or resale marketplaces.


Was this article helpful to you? Please tell us what you liked or didn't like in the comments below.