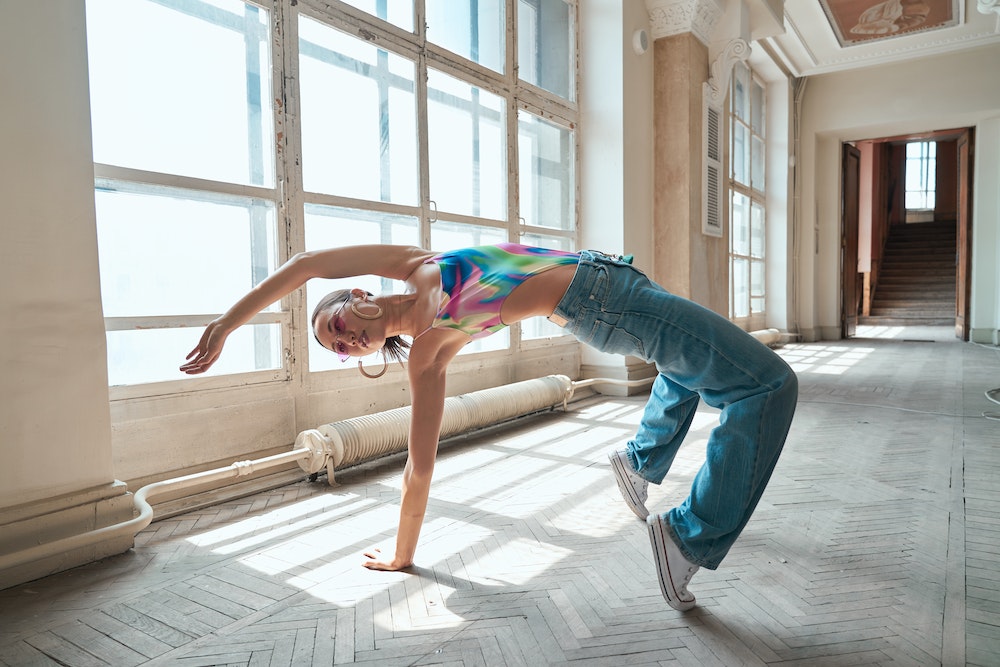 What Do Guys Find Most Attractive - Tight Or Loose Clothes?
Ah, the age-old sartorial debate continues – do we gals shine the brightest in tight or loose clothing? 
Well, folks, grab your popcorn because opinions are about to clash. Truth be told, men's preferences can vary as much as the styles themselves. Some may swoon for the comfortable elegance of loose garments, while others might find the allure of snug fits irresistible. What's the verdict, you ask? It's a tie! 
Tight or loose, your outfit is a canvas for your unique expression. Embrace it, own it, and let your confidence be the star of the show. After all, nothing's more attractive than a woman who wears her style with pride.
But before you crumple into a fashion frenzy, let's stroll through both sides of the fashion spectrum and explore how to turn heads either way.
Panaprium is proud to be 100% independent, free of any influence, and not sponsored. We carefully handpick products from brands we trust. Thank you so much for buying something through our link, as we may earn a commission that supports us.
Baggy Jeans and Scarf Top
Pairing baggy jeans with a casually draped scarf top is like creating art out of comfort. The relaxed silhouette speaks to an effortless charm akin to a breezy summer day. 
This Y2K ensemble exudes hot girl-next-door, which men love.
Take your pick from the 20 best sustainable wide-leg pants.
Stylish Streetwear
The marriage of style and comfort blooms in stylish streetwear, one of 2023's most lit trends. 
The fusion of oversized tees, joggers, and sneakers captures the urban chic vibe. It's a fashion-forward statement that shouts cool confidence from the rooftops.
Check out these 20 best affordable streetwear brands right now.
Jeans and a Shirt
The classic combo of jeans and a shirt is timeless for a reason. It's effortlessly stylish yet approachable.
This ensemble speaks volumes in its simplicity, suggesting that you are easygoing, which guys really appreciate.
Here are the 20 best affordable hemp shirts, tops and tees.
Tomboy
Sporting a tomboy-inspired outfit might raise a few eyebrows, but that's the point. 
It's a twist on a convention that shows you don't take style rules too seriously. The androgynous appeal is about embracing individuality and exuding confidence in your unique style.
Take a peek at our top tips for dressing like a tomboy fashionably.
Oversized Denim Jacket
An oversized denim jacket is like a security blanket of style. Draped over any outfit, it adds a layer of relaxed sophistication that's as adaptable as it is fashionable. 
Pair with matching jeans for an even bolder statement look, that will attract men who love a bold and brave woman.
Discover how to nail a flamboyant fashion style right now.
Tube Top
A tube top is snug and daring all at once. This revealing item of clothing is a celebration of curves and confidence. It's a bold choice that hints at inner strength and body positivity. 
This style makes a statement and can be paired successfully with tight or baggy pants, depending on the look you are trying to convey.
Do you want to know how to wear white skirts?
Flowy Dress
The soft girl aesthetic is a huge trend in 2023 and a flowy dress is an ideal ode to femininity and grace. 
Wearing a cute dress showcases a carefree spirit that radiates cuteness. He will not turn you down in this girly fit.
Steal the spotlight in these gorgeous cami dresses.
Tube Dress
The tube dress, a close cousin of the tube top, paints your curves with a touch of elegance. Consider pairing yours with a pair of cute sandals, or sneakers to add a casual splash.
It provides you with a bold silhouette that highlights your body's natural contours. Men love figure-hugging styles when they are executed with class and grace.
If you've ever wondered if guys like women in revealing clothes or not, then read our blog.
Shorts, Camisole, and Kimono
The fusion of shorts, a camisole, and a kimono channels a bohemian vibe with a dash of elegance. 
This ensemble showcases the inner soul, expressing that you are a free spirit. Men love a girl who goes with the flow and loves an adventure. This fit will convey your fun and footloose personality.
Check out these stunning kimonos just for you.
Baggy Tee
The allure of a baggy tee lies in its relaxed comfort. This nod to the 2023 grunge craze will not go unnoticed.
 This style is all about embracing authenticity and understated cool. The baggy tee goes with skirts, pants and shorts, so depending on your weather and mood, you can mix it up to suit.
Take a peek at these 10 best sustainable grunge brands.
Pants and Wrap Top
The elegant pairing of pants and a wrap top is a blend of sophistication and allure. It's a look that's poised yet approachable and is perfect for a range of different body types.
Try this fit in all-black, a color scheme that rarely fails to impress or seduce.
Find out more about the hottest hook-up fashion in 2023.
Sporty Chic
Embracing athleisure wear could not be more 2023. 
It's about combining comfort with style in a way that speaks volumes. Experiment with sporty and fashionable styles that suit your personality and vibe, and you are sure to appeal to the opposite sex.
Here are more hot tips on how to optimize your sporty fashion style.
Off-Shoulder Top
An off-shoulder top reveals just a hint of skin, suggesting an air of intrigue. 
It's a choice that's flirtatious without baring all. Pair your top with nice pants and let your outfit do the talking.
If you have ever wondered if guys prefer shorts or leggings on a girl, then check out our blog.
Color Matching
Playing with colors and creating a coordinated look is an art form. It's about making a statement without saying a word. 
If you're not sure where to start, then a great tip is to wear a sweater that compliments your hair and skin. Experimenting with color shows your bright and warm personality, which guys will appreciate.
Discover the 10 best bold fashion style ideas that you need to know.
Shorts and Cute Top
The pairing of shorts with a cute top radiates youthful energy and positivity. This baddie fit invites the world to see a cheerful spirit. 
Guys like a girl who shows a bit of skin, but dresses for her figure too. This tried and tested combo will undoubtedly attract him to you even more.
Take a peek at these 20 cute outfits that will impress your boyfriend and crush the most.
Confidence Is Everything
In the end, the grand winner in the tight vs. loose battle is confidence. It doesn't matter whether you're sporting snug fits or breezy silhouettes. 
What truly matters is how you wear it – with the kind of self-assuredness that makes any outfit shine.
Discover how to look more attractive to your boyfriend now.
Was this article helpful to you? Please tell us what you liked or didn't like in the comments below.
About the Author: Catriona Jean