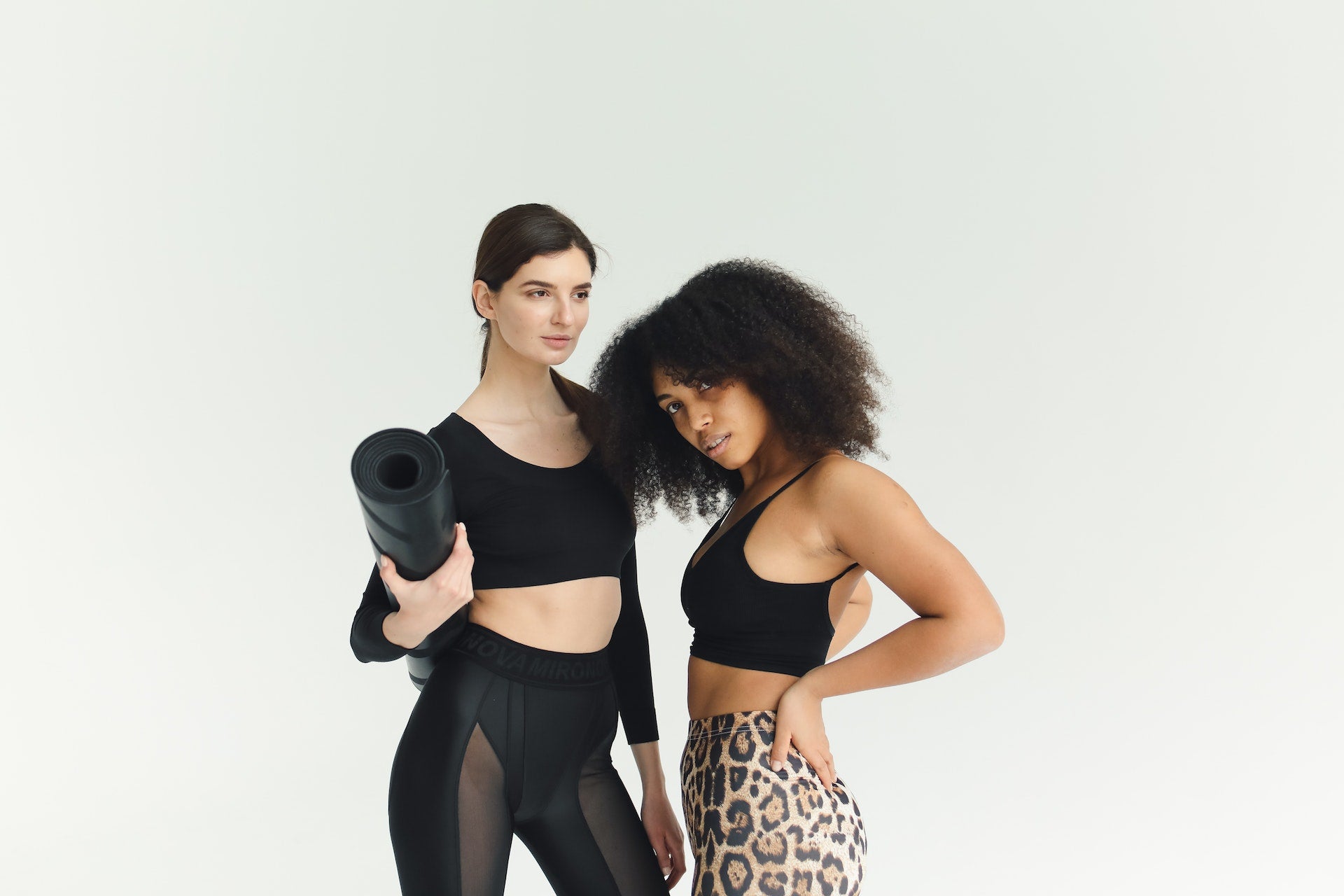 How To Optimize Your Sporty Fashion Style Wardrobe
If you enjoy feeling comfortable and dressing up clothing items that were designed to be worn to the gym, then the style that suits you best might be the sporty fashion style.
It doesn't matter if you are an athlete, a sports enthusiast or you never set foot in the gym - you can wear beautiful, comfortable, and practical items and we are here to help!

The best thing: this style allows you unlimited freedom in terms of color!

Discover our best recommendations to build an effective sporty fashion-style capsule wardrobe from scratch, or to optimize your existing one.
Panaprium is proud to be 100% independent, free of any influence, and not sponsored. We carefully handpick products from brands we trust. Thank you so much for buying something through our link, as we may earn a commission that supports us.

Basic T-shirts


A must in everyone's wardrobe, basic T-shirts can always save the day!
You don't need to put much thought into your outfit if you choose a basic T-shirt because they are extremely versatile.

Make sure to buy sustainable clothes, made from high-quality materials that are not dangerous for your skin.


Jeans
Jeans are extremely popular and easy to match with your other clothes. Wear them with a beautiful tank top or T-shirt.
Discover the best popular and cheap European jeans brands.



Printed T-shirts
Printed T-shirts are cool, modern and they can say something about you or your favorite things.

You can buy printed T-shirts second-hand, helping the planet by reducing consumerism.

Check out the best apps for shopping vintage!



Beautiful leggings
Leggings are very comfortable and a lot of people, including some beloved celebrities, enjoy wearing them as streetwear.

You can wear them in a lot of combinations, with your favorite tops, with hoodies and sweatshirts, or with a vegan leather jacket.

Take a look at our favorite affordable and sustainable leggings.


Cargo pants
Cargo pants are comfortable and fashionable and they can be the beautiful twist a modern sporty outfit needs.

You can now buy sustainable cargo pants, made by ethical brands.



Denim shorts
Denim shorts are very cute for summer and they look awesome on any body type.

They come in a lot of styles, such as knee-length, high-waisted, asymmetrical, plus-size, or ripped and they can now also be ethically made.



Hoodies
Hoodies are the definition of sport style! There is no sporty fashion-style wardrobe without one!

Super comfy, versatile, and fashionable, the hoodies are great for chilly days!
Check out our sustainable recommendations.



Sweatshirts
Not unlike hoodies, sweatshirts are another awesome item that should be part of your sporty fashion-style wardrobe.

They come in a variety of colors and you are free to choose the one you like!
To make sure your investment is a long-term one, buy a sustainable, high-quality sweatshirt from an ethical brand.



Sweatpants
Sweatpants look awesome, are comfortable, and keep your legs warm. You can dress them up or down, according to your preference.

Check out the best sustainable organic cotton sweatpants in 2023.



Denim dresses
Denim dresses are cute and they never go out of fashion.

Take a look at our shopping guide for sustainable denim dresses.


Tennis skirts
Tennis skirts are another item that successfully transitioned from sports to streetwear. They are cute and feminine and showcase your legs.

Buy ethically made tennis skirts from sustainable brands.


Tank tops
Tank tops are wardrobe essentials that can be worn on their own during summer or under a sweatshirt during colder days.

For sustainable shopping inspiration, check out our list.


Long socks
Long socks protect your legs from scratches, offer compression and look very cool! Even better, both men and women can enjoy them.
Take a look at our article about sustainable socks.



Sports shorts
Sports shorts are ideal for those who work out during warm days.
We've got you covered with a whole article about many ethical options.



Matching sets
You can choose a flattering matching set that will make you feel both comfortable and stylish, from one of the best sustainable sportswear brands in Europe.



Sports bras
Sports bras are much more comfortable than usual bras as they are designed to offer support during gym workouts.

More and more women replace regular bras with sports bras, choosing these comfortable alternatives that do not sacrifice style.

Your next sports bra can be both gorgeous and sustainable!

Raincoats
Choose a cool raincoat to protect your body during autumn days.
You have a lot of beautiful and sustainable options!

Caps
Caps can protect your head from direct sunlight during summer, which is dangerous for your hair and skin.
They are also amazing accessories for almost any sporty fashion style outfit!

Buy yours from a sustainable brand.



Plus size
A lot of sustainable brands have plus-size lines so that you can enjoy your favorite sporty outfits in the right size for your body.

Check out these European brands that we recommend.



Shoes
The best thing to match your sporty outfit is a pair of comfortable shoes. Another of their benefits is the fact that they prolong the health of your feet, unlike heels or other uncomfortable shoes.

Buy long-lasting shoes from sustainable brands.



Backpacks
Backpacks are the best for the sporty fashion style. A lot of things fit inside and they allow your hands to be free.

Find inspiration in our list of beautiful vegan leather backpacks.



Summing up
The sporty fashion style is a very relaxed and comfortable style that doesn't sacrifice being fashionable. It keeps gaining popularity because of the comfort it brings, as more and more people realize that feeling good is the most important. Looking awesome can also happen outside uncomfortable clothes!

This style allows a lot of freedom regarding colors and color matching and anyone, no matter their body shape, height, or age can look great in a sporty outfit.

If you are just starting to put together a capsule wardrobe, begin with the basics - buy some sustainable pieces you can wear all year long in different combinations.

If you already have a sporty wardrobe but you want to make it even better, then try to find what the items you wear the most are and make sure that, when you buy new clothes, they will either be the same sort of items you love or matching ones that you can wear with the items you love. For example, if you love leggings, either buy another pair or buy a cute top that you will wear with the leggings you already have. This way you can put together an amazing wardrobe!

If you enjoyed our tips, share them with your friends!
Was this article helpful to you? Please tell us what you liked or didn't like in the comments below.
About the Author: Miruna Dulcea