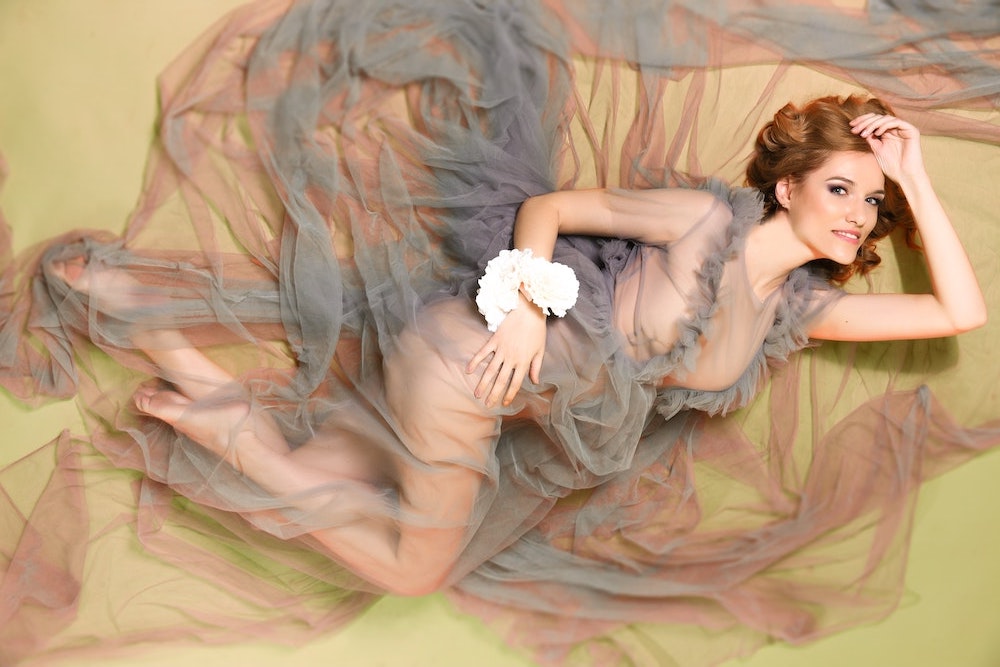 Do Guys Like Women Wearing Revealing Clothes?
When it comes to fashion choices, the decision to look modest, sexy, or intriguing can be a little confusing. And we girls have enough going on without having to second guess our fashion choices.
While personal preferences vary, many women wonder if men are attracted to revealing clothes. That's why we are delving into the allure of revealing clothing from a male perspective. By knowing the different styles and outfits that can capture a man's attention, you can be certain to leave a lasting impression. 
Ultimately, the key is finding a balance that makes you feel confident and empowered, allowing you to express your personal style while keeping the mystery alive. Below you'll find 15 outfits that strike the perfect balance between showing skin and leaving something to the imagination.
Panaprium is proud to be 100% independent, free of any influence, and not sponsored. We carefully handpick products from brands we trust. Thank you so much for buying something through our link, as we may earn a commission that supports us.
Tube Top and Skirt
The tube top and skirt combination exudes a flirty and playful vibe that will appeal to the opposite sex. 
The form-fitting tube top accentuates your curves, while the skirt adds a touch of femininity and elegance. Whether you opt for a mini skirt or a flowing maxi skirt, this ensemble is perfect for showcasing your confidence and leaving a lasting impression.
Check out these 15 best affordable and sustainable miniskirts.
Backless Dress
The backless dress is the epitome of revealing skin in a tasteful way.
It tastefully exposes a hint of skin, adding an element of allure and sophistication to your look. Choose a backless dress that complements your body shape and personal style. Whether it's a sleek evening gown or a playful summer dress, this style is sure to turn heads and ignite admiration.
For more fashion ideas check out this blog on elegant outfits for the opera.
Sheer Dress and Trench Coat
For a more subtly seductive look, consider pairing a sheer dress with a trench coat. 
The see-through fabric creates an intriguing effect, allowing glimpses of skin while maintaining an air of mystery. Layering it with a trench coat adds a touch of sophistication and elegance. This combination strikes a perfect balance between revealing and leaving something to the imagination.
Have a look at our blog How to Dress Like a Parisian.
Wrap Crop Top and Trousers
The wrap crop top and trousers combo offers a contemporary and chic appeal. 
The wrap top accentuates your waistline and adds a touch of sensuality, while the trousers provide a balance of comfort and style. Opt for trousers with a flattering cut and pair them with a wrap crop top in a vibrant color or a trendy print. This fit exudes confidence and modernity.
Take a peek at our selection of these super cute crop tops.
Off-the-Shoulder Top
Off-the-shoulder tops are known for their effortlessly alluring charm. 
Pairing them with well-fitting jeans creates a stylish and casual look that is both comfortable and captivating. The off-the-shoulder style showcases your décolletage and adds a touch of femininity to the ensemble. Choose jeans that flatter your figure and complete the outfit with accessories that enhance the overall appeal.
Want more 70s inspired outfit ideas then look no further.
Bodysuit
Bodysuits are a versatile piece of clothing that can be sensual and sleek. 
Whether it's a lace bodysuit or a form-fitting bodysuit in a bold color, this wardrobe staple contours your body and highlights your curves. Paired with different bottoms such as skirts, trousers, or shorts, a bodysuit adds an element of allure and confidence to your vibe.
Check out our suggestions of what easy outfits to wear with a bodysuit.
Lacey Top and Trousers
A lacey top paired with trousers offers feminine grace with a touch of revealing elegance. 
The intricate lace detailing adds a romantic and delicate touch, while the trousers provide a sense of balance and sophistication. This outfit is perfect for occasions where you want to leave a lasting chic impression.
Here is our guide to stunning outfits for exotic fashion style lovers.
Hot Pants and Blazer
For a bold and confident look, embrace the combination of hot pants and a blazer. 
Hot pants highlight your legs and create a youthful and playful aesthetic, while the blazer adds a touch of sophistication and structure. This ensemble strikes the perfect balance between revealing and polished, making a strong fashion statement that exudes confidence and self-assurance.
Be bold in a recycled blazer by taking a peek at this selection.
Grunge 
Channel your inner grunge with a combination of a bodysuit, fishnet tights and boots. 
This rebellious and edgy style is all about embracing your individuality and creating a unique look. The bodysuit hugs your figure, while fishnet tights add a hint of texture and attitude. Complete the ensemble with chunky boots to achieve a distinct and captivating appearance.
We've compiled a list of the 10 best sustainable grunge brands.
Denim Skirt and Peplum Top
A denim skirt paired with a peplum top creates a playful and flattering look that showcases your curves. 
The denim skirt offers a casual and versatile base, while the peplum top adds a touch of femininity and flair. This ensemble is perfect for a daytime outing or a casual yet stylish occasion, effortlessly combining comfort with a hint of revealing charm.
Grab yourself a gorgeous denim skirt from our top picks.
Mini Dress
When it comes to making a statement, a mini dress adorned with silver sequins is the epitome of glamor and dazzle. 
This eye-catching ensemble catches the light and adds a touch of sparkle to your appearance. The mini length showcases your legs, while the sequins exude a sense of celebration and allure. Embrace this glamorous look for special occasions where you want to radiate confidence and turn heads.
Find more ideas on how to look hot for a hook-up. 
Skirt and Top Co-ord 
A skirt and top co-ord in tartan or checkered patterns offer a chic and fashion-forward style. 
Coordinated sets effortlessly create a put-together look, and opting for patterns like tartan or checkered adds a touch of visual interest and sophistication. This ensemble allows you to showcase your fashion sense while revealing a modest yet captivating glimpse of skin.
Check out these cute cotton skirts here.
Crop Top and Baggy Jeans 
For an effortlessly cool and casual look, pair a crop top with baggy jeans and top it off with a faux fur coat. 
The crop top reveals a hint of midriff, adding a touch of flirtation, while baggy jeans exude a relaxed and comfortable vibe. The faux fur coat elevates the ensemble, creating a chic and cozy aesthetic. This combination is perfect for achieving an off-duty model look that exudes confidence and modern style.
Here is our top selection of sustainable wide-legged jeans just for you. 
Bardot Dress
A Bardot dress with exaggerated frills offers a romantic and feminine style that is both revealing and elegant. 
The off-the-shoulder neckline highlights your décolletage, while the frills add movement and grace. Opt for soft and flowing fabrics that enhance the ethereal nature of the dress. This ensemble is perfect for occasions where you want to embrace your romantic side and create a captivating presence.
For more dress outfit inspo, here are the 20 best sustainable black dresses.
Bralette and Blazer
Pairing a bralette with a blazer creates an unexpected contrast that is both daring and sophisticated. 
The bralette reveals a hint of skin, while the blazer adds structure and polish to the look. This combination is perfect for occasions that call for a touch of sensuality while maintaining a sense of refined elegance.
Find your perfect sustainable bralette here.
Was this article helpful to you? Please tell us what you liked or didn't like in the comments below.
About the Author: Catriona Jean