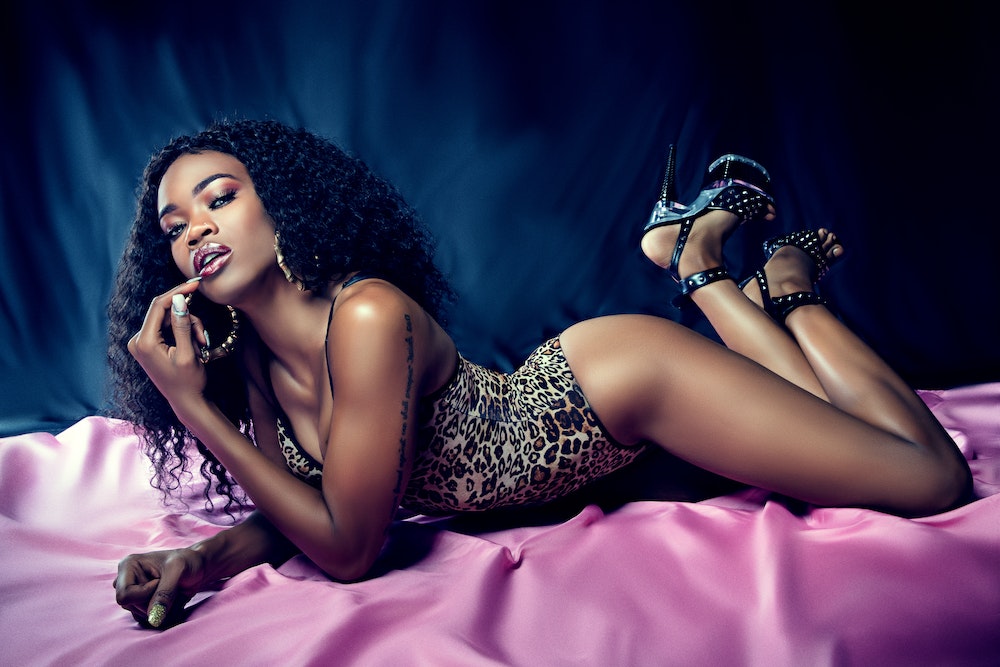 Hook-up Fashion In 2023: How To Look Hot
Preparing for a memorable hook-up involves attention to every detail, including your attire. In 2023, the world of hook-ups embraces new styles and trends that allow individuals to express their unique allure. 
Whether you're meeting someone new or reigniting the spark with a long-time partner, it's time to explore the tantalizing options available in hook-up fashion. You could choose to look timeless, seductive, or leave a lasting impression. No matter who you are, there is the perfect hook-up outfit for you. 
Embrace your inner confidence and unleash your sensuality to embark on passionate encounters with these evolving trends of 2023.
Panaprium is proud to be 100% independent, free of any influence, and not sponsored. We carefully handpick products from brands we trust. Thank you so much for buying something through our link, as we may earn a commission that supports us.
Black Lace Underwear
Indulge in the timeless appeal of black lace underwear. 
Its delicate and seductive charm will captivate attention and ignite the flames of passion. Not only will it look hot, it will drive your date wild.
Want to go full goth with your look, then take a peek at the 12 best ethical goth brands around. 
Matching Set
Create a cohesive and alluring look by opting for a matching lingerie set. 
Whether it's a bra and panties ensemble or a tantalizing teddy, coordinating your undergarments adds an extra layer of confidence and sexiness.
Here is our pick of the 8 best affordable Scandinavian underwear brands.
Silky Underwear
Embrace the luxurious feel of silky underwear against your skin. 
Not only does it exude sensuality, but it also adds a touch of elegance to your ensemble. Choose from a variety of colors and styles that make you feel irresistibly sexy and your date will be putty in your hands.
Check out these stunning organic and biodegradable underwear brands.
Black Thong
For those who dare to bare, a black thong is a bold choice that leaves little to the imagination.
The thong's minimalist design and the flattering silhouette it creates are sure to make a lasting impression in any hook-up situation.
Going for sustainable underwear doesn't need to break the bank.
Bodysuit
Effortlessly combine comfort and allure with a seductive, buttery-feeling bodysuit.
This versatile garment will accentuate your curves while maintaining an air of mystery, making it an ideal choice for intimate encounters. Not only that, bodysuits go with almost anything!
Here are some hot outfit ideas for what to wear over a bodysuit.
Pastel Colors
Infuse your hook-up attire with a softer, more romantic vibe by incorporating pastel-colored lingerie.
These gentle hues add a touch of femininity and playfulness to your overall look and will give your hook-up date a sense of your feminine, playful side.
Check out these beautiful plant-dyed underwear brands.
Pajama Short Set
Who says comfort can't be sexy? Opt for a stylish pajama short set that effortlessly blends coziness and allure. 
Wearing a cute pajama set means trips to the kitchen or the toilet won't leave you blushing. Perfect for those casual yet intimate moments, this ensemble showcases your laid-back confidence.
Find your favorite affordable organic cotton pajama set from this selection.
Sexy Red
If in doubt, you could always harness the power of the color red, long associated with passion and desire. This tried and tested color is a 2023 fave.
Donning sexy red lingerie demands attention and ignites a fiery passion within that will have your hook-up's heart racing.
Get the perfect red set by taking a peek at the 12 best affordable underwear brands in the USA.
Casual Skirt and Cute Top
Strike a balance between casual and flirty with a cute top paired with a flattering skirt. 
Showing a little bit of skin will help you exude confidence and your hook-up will be yearning for more.
Check out these gorgeous midi skirts here.
Denim Shorts and Sneakers
For a relaxed and effortlessly sexy look, wear denim shorts with trendy sneakers. 
This playful combination showcases your carefree attitude and undeniable appeal. Pair with knee-high socks to add a dash of cute and sexy for your hook-up.
Step out in a cool and affordable pair of Europe-made sneakers.
Hot Dress
When in doubt, slip into a hot dress that accentuates your curves and exudes confidence. 
Choose a style that flatters your body type and embraces your personal taste, whether it be a bodycon, a maxi, or a minidress, it will be sure to impress.
Here is our pick of the hottest sexy summer dresses.
Sporty Dress
Merge the hot 2023 trend of athletic elements with feminine allure by opting for a chic sporty dress.
This unique combination adds an unexpected twist to your hook-up attire, showcasing your versatility, and giving the impression that you are game.
Take a look at the 20 best sustainable sportswear brands in Europe.
Skinny Jeans and Scarf Top
Achieve a sleek and sophisticated appeal with skinny jeans and a stylish scarf top. 
This ensemble effortlessly balances casual and alluring vibes, making it an ideal choice for any hook-up occasion. 
Want some double date outfit inspo, then look no further.
Baggy Jeans and a Crop Top
The resurgence in the popularity of baggy jeans has done wonders for women's fashion. 
For a relaxed and effortlessly cool look, pair your baggy jeans with a sexy crop top. This laid-back combination exudes confidence and playfulness, making you undeniably appealing.
Find your favorite pair of cute baggy jeans here.
Be Yourself
Above all, remember to embrace your authenticity. 
The most attractive quality you can possess is being true to yourself. Wear what makes you feel confident and irresistible, allowing your unique style to shine through. There is nothing sexier than being comfortable in your own skin!
Looking for more Sunday afternoon date ideas, then we have you covered.
Was this article helpful to you? Please tell us what you liked or didn't like in the comments below.
About the Author: Catriona Jean