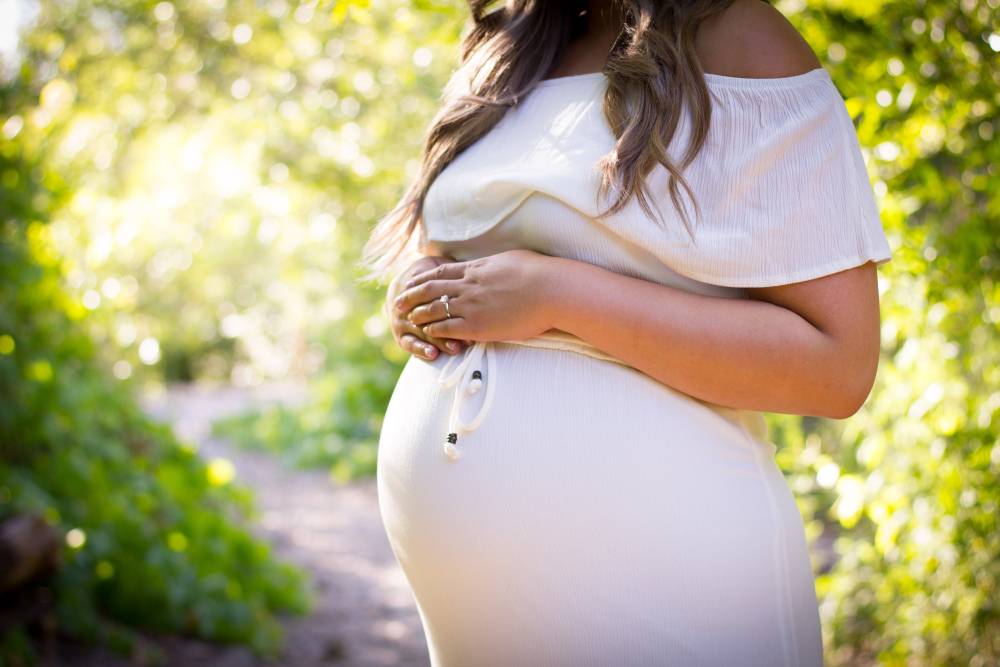 Emilia George Makes Maternity Wear Cool With Sustainability

Emilia George makes sustainable maternity and nursing wear with natural and breathable materials. The brand designs its clothes to shine for all stages of motherhood: during and after pregnancy, at work, at home.
"Our simply revolutionary approach to maternity workwear empowers you to pursue your professional mission while pregnant, with confidence and a clear conscience. [...] Pregnancy is a beautiful moment where motherhood is imminent, and femininity is blossoming. [...] With thoughtful details and innovative, sustainable fabrics that make you look as good as you feel, Emilia George elevates motherhood."

 - Emilia George, maternity and nursing wear brand


Elle Wang founded Emilia George to avoid irritated, hot, and itchy skin during pregnancy. She decided to make pregnancy even more special by creating sustainable and beautiful clothing. Emilia is a girl's name she likes. George is the name of her son.
"I never even thought of going into fashion, and more specifically maternity industry until I was so pregnant and so annoyed with maternity wear. My mom had 15 years in the textile industry and when she was visiting us when I was pregnant, she would say how lousy and unhealthy the fabrics of my clothes were. It took many of the conversations I was in with my mom and other pregnant women and moms about maternity wear for me to decide to create a new solution to the common problems moms especially working moms face."

 - Elle Wang, Emilia George Chief Executive Officer


Fashion is one of the most polluting industries in the world. Most apparel and textiles are not only detrimental to the environment but also human health.

Raw material farming and garments manufacturing use toxic chemicals in pesticides, fertilizers, dyes, bleaches, and treatments. They pollute the air, soil, and water sources when released untreated into the nearby environment.

Cheaply made clothing charged with hazardous chemicals is very damaging to our skin. The skin is by far the body's largest organ. It's important to protect it and treat it well, especially during pregnancy.

Many textiles that undergo harsh chemical treatments are highly dangerous. Wearing them close to the skin may lead to cancer, hormonal dysfunction, insomnia, nausea, immunity harm, anorexia, and behavioral problems.


One solution is to purchase sustainable clothing made from eco-friendly fabrics. They have a much lower environmental impact and are safe to wear being free from harmful chemicals.
Read up my article on the top 10 most eco-friendly and sustainable fabrics to learn what to look for when buying new clothing.

A lot of the fabrics sourced by Emilia George are vegan, recycled, or Oeko-Tex certified. Each piece of clothing is designed and primarily manufactured in Manhattan.

The brand understands that what you put on your body affects our health as well as the planet. It uses environmentally friendly fabrics such as lyocell and cupro.

Visit Emilia George sustainable collections on emiliageorgeofficial.com


Was this article helpful to you? Please tell us what you liked or didn't like in the comments below.