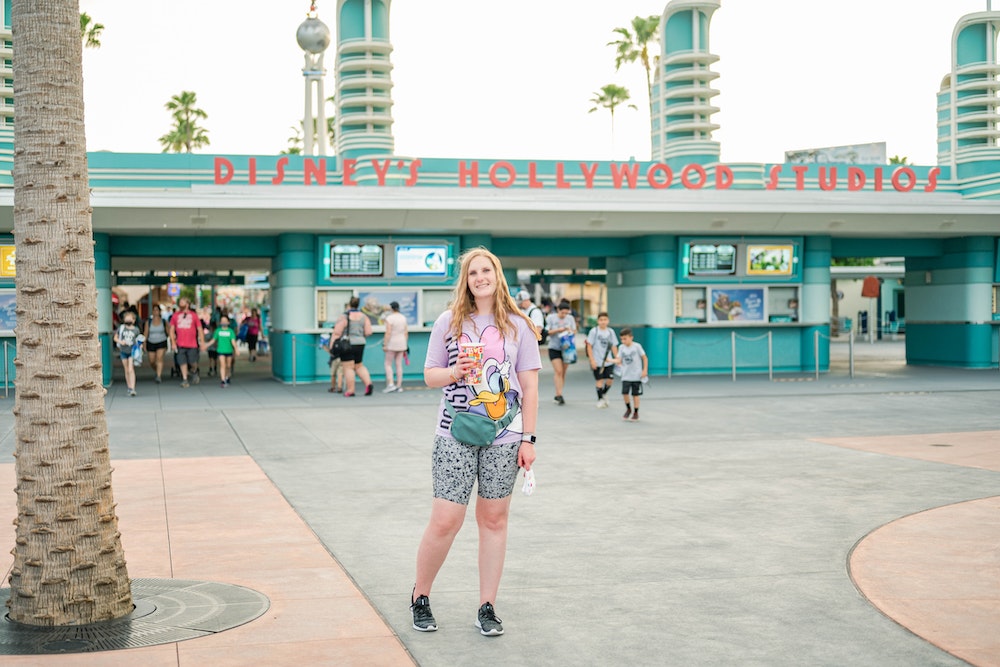 What to Wear To Hollywood Studios (18+ awesome tips)
Visiting Disney's Hollywood Studios is an exhilarating journey into the heart of entertainment. From the moment you step through its iconic gates, you're transported into a world where magical movies and beloved characters come to life.
The energy is infectious, the laughter contagious, and the memories made are nothing short of unforgettable. That's why it's so important to wear the right clothes, so you can squeeze the most out of your day.
Whether you're a ride aficionado or a die-hard Disney fan, we've got you covered on the style front. There are so many tried and tested, cute and comfy outfit ideas that will have you looking like a star while exploring the wonders of the park. Say cheese!
Panaprium is proud to be 100% independent, free of any influence, and not sponsored. We carefully handpick products from brands we trust. Thank you so much for buying something through our link, as we may earn a commission that supports us.
Bike Shorts and Fanny Pack
This is the ultimate theme park fit.
Ideal for men and women, pairing bike or cargo shorts with a fanny pack is casual and cool, allowing you to get caught up in the atmosphere, without worrying about your clothes. 
Have a peek at the 20 best sustainable bike shorts.
Cute Dress 
Why not bring a dash of feminine fun to the park with a cute dress? They're easy to style, and you'll be ready for all the photo ops that come your way. 
Remember, if you are a ride junky, then this might not be the fit for you.
Check out these super cute and cheap summer dresses now.
Skirt and Jacket Co-ord
A skirt-jacket co-ord set is a fantastic choice for that effortlessly put-together look. Mix and match with ease while hopping from one attraction to another.
Discover these gorgeous skirts that are perfect for a winter outing.
Relaxed Tee and Baggy Jeans
Keep it laid-back and stylish with a relaxed tee and baggy jeans – one of this year's hottest casual looks.
It's a classic combo that never goes out of fashion, and is ideal for perusing around Hollywood Studios.
Here are the 15 most affordable Mom jeans out there.
Skinny Jeans
For a sleek and chic look, slip into your favorite pair of skinny jeans. These are comfortable, stylish and ideal for walking around the attractions. 
Pair with a cute top or cotton tee for ultra-casual vibes.
Ever wondered if skinny jeans look good on guys?
Romper 
Embrace the playfulness of a romper for a day at the theme park. Easy to move in and oh-so-stylish, it's a win-win situation.
Pair with a cute jacket and a nice bag for added feminine flair.
Here are 15 stunning outfits to wear over a romper.
Your Fave Disney Character
You by no means have to, but dressing up as your favorite character is super fun and in the spirit of Disney's Hollywood Studios.
You could go full princess, alien, or even go as a cowgirl ala Jessie from Toy Story -yee ha!
Discover these gorgeous gowns from recycled materials.
Flannel Shirt
Channel some cozy vibes with a flannel shirt tied around your waist. It is ideal for that casual-chic look you've been aiming for. 
When it gets cooler at night, the trusty flannel shirt is the perfect light outerwear to keep you from getting chilly.
Take a peek at these classic American-made flannel shirts.
Sporty Casual
Both men and women can go for a sporty casual that combines comfort and style in a lush way.
Getting around your favorite theme park will use up a lot of energy so it makes a difference wearing comfy, breathable clothing. Plus, sportswear is having a major moment right now.
Check out these affordable and ethical clothing brands for men. 
Denim Jacket 
A denim jacket is a wardrobe staple, so why not grab it for your outer layer at your Hollywood Studios visit? 
Denim jackets are versatile, trendy and are sure to add an extra splash of cool to your outfit.
Find your fave denim jacket from this sick selection.
Hoodie and Sweatpants
Men and women – if ultimate comfort is your jam, go for a hoodie and sweatpants combo. Whether it's a full co-ord or contrasting colors, it's pretty hard to get this outfit wrong.
You'll be ready to take on all the attractions without a care in the world.
Here are excellent clothes to wear over a hoodie.
Crossbody Bag 
If you're anything like me, you like to have all your bits together when you're on vacation. Your SPF, phone, wallet and snacks all need a home. That's where a crossbody bag comes in.
Crossbody bags are functional and fashionable – the best of both worlds.
Check out these super cute zoo date outfits we know you'll love.
Baseball Cap 
Don't forget to top off your look with a baseball cap. Not only will it shield you from the sun, but it also adds a little something to your fit.
Wear it backward for extra LA swag.
Discover the best outfits to beat the heat.
Denim Shorts and Tee
Stay breezy and fashionable with denim shorts and a cute tee. It's a fab fit that is amazing for sunny days at Hollywood Studios. 
Ensure your shorts aren't too tight because walking around in batty riders for hours on end could get annoying. 
Take a peek at this hot list of sustainable denim shorts.
Jeans, Singlet and Boots
For those aiming for a bit of edge, jeans, a singlet, and ankle boots are the way to go. 
This fit shows that you care about style, but you are not trying too hard.
Find out what the 40 must-haves of rock fashion styles are.
Layers 
Remember, temperatures might drop in the evening, with January and February being particularly cool months at Disney's Hollywood Studios.
Be prepared by wearing a light shirt or jacket over your outfit for that extra warmth and style.
Check out the 20 most sensational outfits to wear in Las Vegas.
Streetwear
Loose-fitting clothes are a go-to for a day filled with adventure. Stay comfy without compromising on your chic factor.
Baggy pants and oversized tees both add to this classic streetwear vibe.
Have a look at the 20 best sustainable streetwear brands.
Comfortable Shoes
Guys and gals, no matter the outfit, your favorite sneakers are your ultimate companions. They'll keep you comfortable and stylish from morning till night.
The great news is that sneakers are having a major moment in fashion, so you don't have to choose between looking hot and feeling good.
Here are the 12 best ethical sneaker brands in Europe.
What not to wear to Hollywood Studios
Obviously, you can wear whatever you choose when visiting Hollywood Studios. However, there are some general no-nos that you are best adhering to for your own sake!
Revealing clothing:

Although there is nothing wrong with showing a bit of skin, remember that you are in a family-friendly zone. Keep the skimpy outfit for when you're hitting the clubs later that night.
Slogan tees with offensive language

: You are here to enjoy the positive vibes and soak in the magic of Universal Hollywood Studios. Don't ruin it with a nasty Tee.
Flip-Flops:

If you want to be able to walk the next day, leave these at home.
High heels:

Same as above, be kind to your feet on this trip and don't risk an injury or blisters for the sake of fashion. Babes, it just ain't worth it.
Was this article helpful to you? Please tell us what you liked or didn't like in the comments below.
About the Author: Catriona Jean