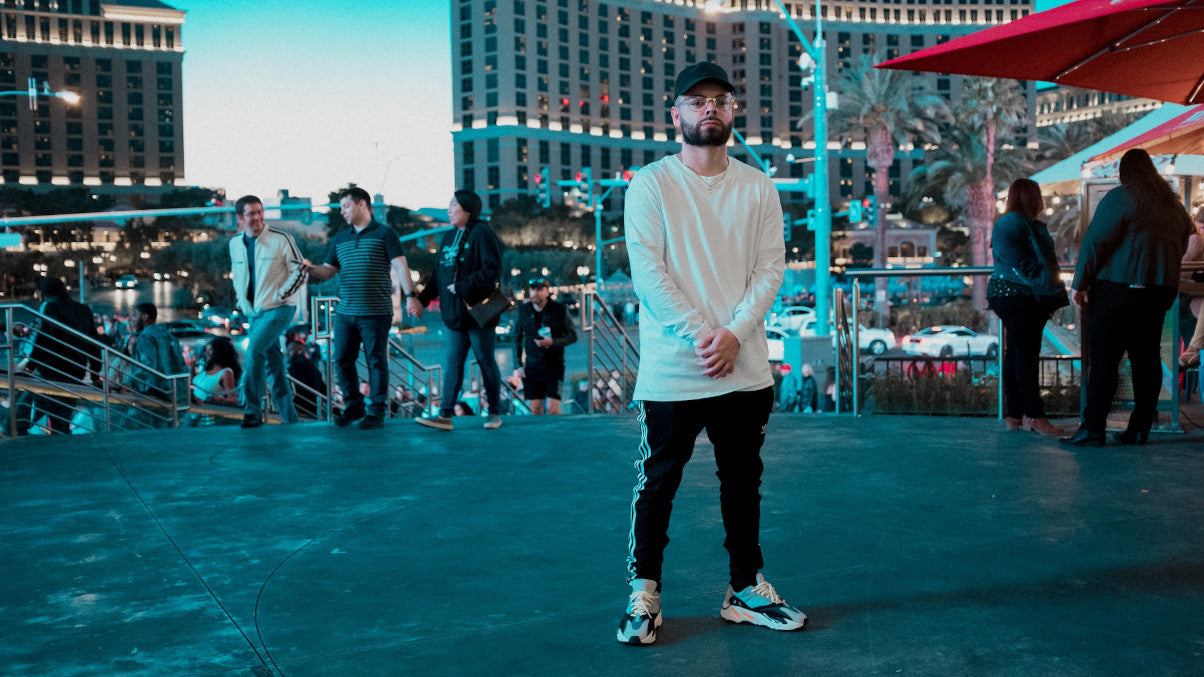 20 Sensational and Stunning Outfits to Wear to Las Vegas
Great daytime outfits to wear to Las Vegas incorporate bold colors and flirty styles like sun dresses and rompers. Las Vegas styles to wear at night range from a black t-shirt and jeans to a form-fitting velvet bodycon dress to wear to a club. 
Whether you visit Las Vegas for casinos, nightclubs, or luxurious daytime resorts, you will want to dress to suit your fun surroundings. Daytime styles in Vegas usually look quite relaxed and more casual, though you may want to wear a dress and nice sandals for a fancy brunch with your girlfriends. In the evening, plan to go all-out with over-the-top makeup and blingy fashion.
Panaprium is proud to be 100% independent, free of any influence, and not sponsored. We carefully handpick products from brands we trust. Thank you so much for buying something through our link, as we may earn a commission that supports us.
Bold Daytime Colors
While Vegas tends to have a fairly relaxed daytime style, you should still pick bold colors or bright patterns to bring your casual daytime attire to life. You can do this in several ways, such as wearing a bold yellow dress vs wearing jeans and a patterned top with bright yellow shoes that give you a pop of color.
You won't stand out too much from the fashionable crowd if you wear something in a solid cold color like red, blue, or green pants and a cropped blouse, either! Don't worry if you can't stock up on brand-name fashion before your trip. Check out this list of 20 tips to dress well on a budget instead.
Streetwear
If you feel more comfortable in t-shirts, rugged jeans, and comfortable sneakers, you may want to embrace the streetwear trend for daytime outfits in Las Vegas. Vegas is not LA, but you will still see plenty of younger people and millennials strolling the streets in this trendy urban style.
Streetwear styles include graphic tees, oversized hoodies, sweatpants, matching sweat suits, and much more. You can learn all about streetwear style here!
Black or Glam for Night
If you plan to go out at night in Las Vegas to catch a show or visit a nightclub, you will want to power up your glamorous fashion game significantly. Go all-in with your favorite form-fitting dresses, or choose sleek black to blend in with the dressed-up crowd. Seriously, you can pull out all the stops with velvet, silk, or glittery dresses. Add all your favorite blingy accessories, too!
For guys, black makes a great choice because everyone looks good in black! Choose a nice black t-shirt and jeans, or your favorite black button-down. Of course, there is no reason guys can't bling out as well if you prefer to wear your favorite streetwear style and accessories out at night.
If you need help putting together a glamorous outfit, check out these 20 fabulous outfits to wear to a club.
Intense Makeup
While you probably want to stick to your normal makeup routine during the day, at night you can whip out the magnetic eyelashes, glitter eye shadow, or purple lipstick. The main idea is to go for a bold, intense makeup style if you want to look fashionable when out in the evening in Las Vegas!
Traditionally you do wear a much bolder makeup style in the evening than during the day, but you also want your makeup to balance out your blingy or glamorous evening outfit. You can even pull out your favorite faux-leather pants or take a look at the 20 best affordable and sustainable options here.
Blingy Accessories
Las Vegas at night is a swirl of neon lights, crowds, and blingy fashion. You can dress up your evening attire with your favorite jeweled headbands, giant earrings, faux-silk scarves, and much more! The best way to choose blingy accessories for Vegas is to match them to the style of your evening outfit. For example, if you like the slouchy comfort of streetwear, you can pick chunky chains and multiple wristwatches to finish your outfit.
If you want something shiny and new for your trip, you can find 15 sustainable necklace brands to consider here.
Walking Shoes
Expert Las Vegas tourists know to save the heels and strappy sandals for the nightclubs and wear comfortable walking shoes during the day. You can wear sneakers if they match your daytime outfit. You can also wear comfortable flat sandals, ballet flats, loafers, or espadrilles to match a sundress or a romper outfit.
Whatever you choose, make sure it has plenty of padding. You can find 10 affordable and sustainable comfortable ballet flat options to consider here.
Sunglasses
Since Las Vegas is located in the middle of Nevada in a desert environment, you should expect lots of bright sunlight during your visit. Bring your favorite stylish sunglasses with you to protect your eyes during the day. The bigger the better!
If you don't have stylish shades for your trip, take a look at the 15 best affordable and sustainable sunglasses here.
Jeans and Jacket
Plan to bring a jacket with you for your trip to Las Vegas, too. It's true that daytime temperatures in Vegas rarely drop below 50 ℉ even in January and can easily reach as high as 105 ℉ in the summer. But the arid desert evenings can get quite cold, even dropping below freezing on occasion.
Try matching a casual jacket with jeans and a loose tee. Or bring a long blazer with you to drape over your nightclub outfit when you go out at night, especially if you plan to visit Vegas in December or January.
If you want a fashion-forward leather jacket but you also want to stick to your ethical principles, you can pick one of these 12 affordable vegan leather jackets for your trip.
Shorts and Button-Down
You will see plenty of tourists and locals wearing shorts during the day in Las Vegas. Cute shorts and a loose graphic tee make a great casual daytime outfit for women. For guys, try longer cargo shorts paired with a stylish black tee. Or if you want to look more put together, try shorts and a button-down for guys, or shorts and a knotted button-down for women.
You can find 15 ethical and sustainable button-down shirts for a dressier look here.
Sun Dresses
One of the best options for daytime wear in Las Vegas is a casual, flirty sundress or day dress. Look for dresses in bright colors or fun patterns, with details like ruffles or cutouts, and styles like off-the-shoulder or spaghetti strap sleeves.
You can pair your sundress with chunky sneakers for a funky style or ballet flats for a more traditional, demure style. Because it is Vegas, don't forget fun accessories like big earrings and a colorful handbag, too!
If you want a splashy new sundress to wear on your trip, take a look at the 15 best affordable USA-made options here.
Velvet Dress
When you dress up to explore Las Vegas nightlife you can wear your favorite clubbing outfits like form-fitting velvet dresses. Or go for flared velvet pants in a 70s style, complete with a geometric button-down and big necklaces. Really, any big, bold outfit will look good in this vibrant environment!
If you like to wear fancy footwear, save it for the evening to wear with your glitzy, glamorous outfit. Colorful heels or strappy sandals will look great with a short velvet dress. Take a look at this list of the 13 best affordable and vegan heels to pair with your nightclub outfits.
Camisole Dress
Camisole dresses also make a great choice for evening wear in Las Vegas. A camisole dress has spaghetti straps and a slightly looser, silkier shape. You may want to pair your faux-silk dress with a denim jacket and boots for a grittier style, or with sparkly rows of bracelets and necklaces for a blingier style.
You can find 18 types of vegan boots to consider pairing with your camisole dress here.
BodyCon Dress
One of the most popular types of dresses to wear to a Vegas nightclub or casino is a bodycon dress. Bodycon dresses have a form-fitting style and feature a thin, stretchy fabric made with lots of Lycra or Spandex. You can also go with a slightly dressier variation on this style such as a bandage dress that uses thicker fabric that looks as if it wraps around you.
For a laid-back style, layer a jacket or blazer over your dress and wear it with sneakers or Keds. You can find the 12 best recycled blazers for an elegant outfit here. For a sexier style, make the most of the short skirt by wearing your favorite heels.
Rompers
You can wear a colorful romper as the perfect casual daytime outfit in Las Vegas, but you can also dress up a black or glittery romper to wear out in the evening! A romper is a one-piece garment with a top attached to shorts or a short skirt over shorts. The top often has a sleeveless style but sometimes has short ruffled sleeves as well.
If you haven't tried this one-piece style yet, take a look at the 15 best organic cotton rompers here.
Knee-High Boots
Do you want to dress to the nines for a night out in Las Vegas, but you don't want your feet to hurt the next day? Try wearing sexy knee-high boots instead of heels! You can wear killer boots with a mini dress, a velvet dress, or your favorite silky camisole dress. A miniskirt paired with fishnets or black tights also goes well with tall boots.
Sometimes it is hard to find stylish boots that come from an ethical source, so make sure to check out this list of the 20 best vegan long knee-high boots.
Stunning Swimsuit
Don't forget to pack your favorite swimsuit for your trip to Las Vegas! While there is nothing wrong with a more conservative style if it makes you feel comfortable at the resort pool, Vegas is a great place to show off your sexiest, most stunning swimwear, too. 
If it's been a minute since you wore a bikini or a one-piece with a boldly plunging neckline, take a look at this list of the 15 best recycled swimwear brands to find the perfect bathing suit for your trip.
Crop Top Blouse
A crop top blouse paired with jeans, shorts, or a skirt makes another perfect outfit to wear on the streets of Las Vegas during the day. This cool, cute outfit gives you a trendy vibe without a lot of dressing up. Plus you can pair this casual look with your most comfortable walking shoes.
You can  find 15 organic cotton crop tops for cool, breezy comfort here.
Wrap Skirt
If shorts feel a bit casual for your special trip to Las Vegas, try a wrap skirt or a mini wrap skirt instead! You can easily dress up this look with a trendy cutout stretch shirt, a colorful faux-silk blouse, or even a streetwear-style graphic t-shirt.
If you need new blouse options to match your cute skirt, take a look at this list of the 15 best affordable and sustainable blouses.
Black or Dark Jeans
You can absolutely wear jeans for both daytime and nighttime excursions in Las Vegas. Unless you want a ripped-jeans streetwear style, stick with a classy dark wash or black jeans paired with a black t-shirt or a button-down for guys. For ladies, the sky is the limit as you can really match any style of top with a nice pair of jeans!
Make sure you choose jeans that look good on your body type. Regular or straight-cut jeans tend to look better on most body types than skinny jeans, for example. If you need new jeans for your trip, you can find 15 recycled jeans to check out here.
Black T-Shirt
Another staple of the Las Vegas wardrobe is a classic black t-shirt. Women can certainly pull off this look, but for guys especially a black tee and jeans can help you fit in at pretty much any Vegas location from a casino to a nightclub. 
Try a black tee, dark wash jeans, and loafers for breakfast or dinner out in the city with friends. For the evening, add your favorite watch and sneakers with a black tee and jeans. Of course, no matter how you choose to style your black t-shirt, you should make sure it comes from an ethical source. Take a look at this list of the 15 best affordable and ethical t-shirts made in Australia.
Was this article helpful to you? Please tell us what you liked or didn't like in the comments below.
About the Author: Hannah Cobb