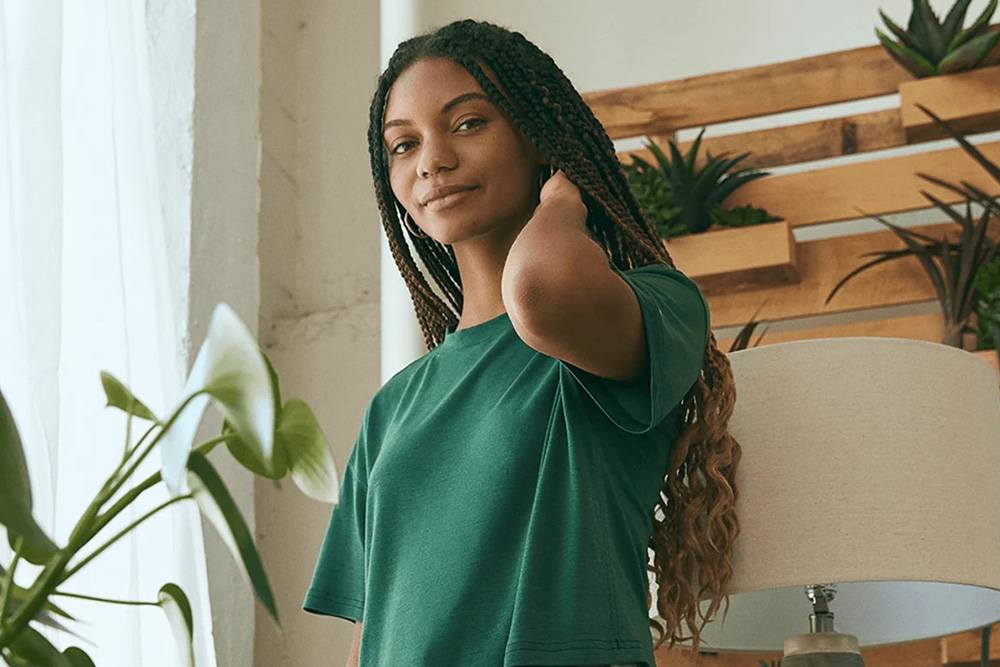 Allbirds New Insanely Popular Eco Apparel Collection

New Zealand-American sustainable apparel and footwear brand Allbirds launched an insanely popular eco-friendly apparel collection, including classic and stylish tees, sweaters, jackets, and underwear for women and men.

Founded in 2014, the sustainable fashion brand has quickly grown from an online retailer to a massive global brand by making well-known comfortable shoes with natural materials.

Allbirds is now serving 35 countries, with 21 brick-and-mortar stores worldwide. It strives to design environmentally friendly footwear and just extended its product range to Earth-friendly apparel.

Allbirds is known to use innovative and sustainable materials that protect people and the environment such as sugarcane waste, Tencel lyocell, regenerated nylon, and recycled polyester.

Allbirds' website describes its sustainability strategy as an ambition to make the world a greener and cleaner place while preserving the human environment and ecosystems.
"Our ambition is to be like a tree, leaving the environment cleaner than we found it. That's why we believe in the power of natural materials, and their potential to transform ecosystems. We're looking beyond carbon neutrality, which means eventually, our business will be carbon negative."


Allbirds new fashion collection features revolutionary natural materials like Chitosan, derived from the chitin shells of shrimps, crabs, and other crustaceans.

The clothing label manes its new innovative fabric TrinoXO, a blend of Chitosan, "responsibly sourced" merino wool, and Tencel lyocell that reduce odor and stay fresh between washes.


Allbirds is also committed to reducing its carbon footprint and overall impact on the planet. It plans to become 100% carbon neutral through its Carbon Fund.

The company is a certified Benefit Corporation and meet a minimum score in social and environmental performance. It balances profit and positive impact and strives to be one of the best companies in the world.

B Corps demonstrate a positive impact in areas of governance, workers, community, the environment, as well as the product or service provided. They build a more sustainable economy and redefine success.

Allbirds became a billion-dollar unicorn in 2018, partly due to rising environmental awareness among conscious consumers. More people want to buy from brands they believe in and trust.

The fast fashion industry has a disastrous social and environmental impact. It's responsible for huge greenhouse gas emissions, water and energy consumption, textile waste, hazardous chemical release, and microfiber pollution.

In a press release, Allbirds reveals that the company's vision has always been to provide better products in more categories than just footwear.
"From the start, we knew our vision of evolved environmentalism was broader than just shoes. As the chasm between disposable fast fashion and utilitarian basics has grown the fashion industry has clung to the same outdated methods that continue to drive excessive carbon emissions, soil depletion, and synthetic waste. Allbirds apparel not only feels better, performs better, and looks better, it's also better for the planet."
Conscious consumerism is rising and consumers are asking for more transparency and sustainability. Fast fashion is still very popular but more people are concerned with the impact of fashion on the planet.

Fashion brands and retailers must remain optimistic, provide value, and take massive action for the integration of more ecological, social, and economic sustainability practices.

Otherwise, they risk losing market shares, the trust of their employees, suppliers, partners, and customers.

As consumers, we have the power to drive change in the textile and apparel industry. We choose the pieces of clothing that we prefer buying.

And we need to support designers and brands that show the utmost care for people and the planet.


Was this article helpful to you? Please tell us what you liked or didn't like in the comments below.