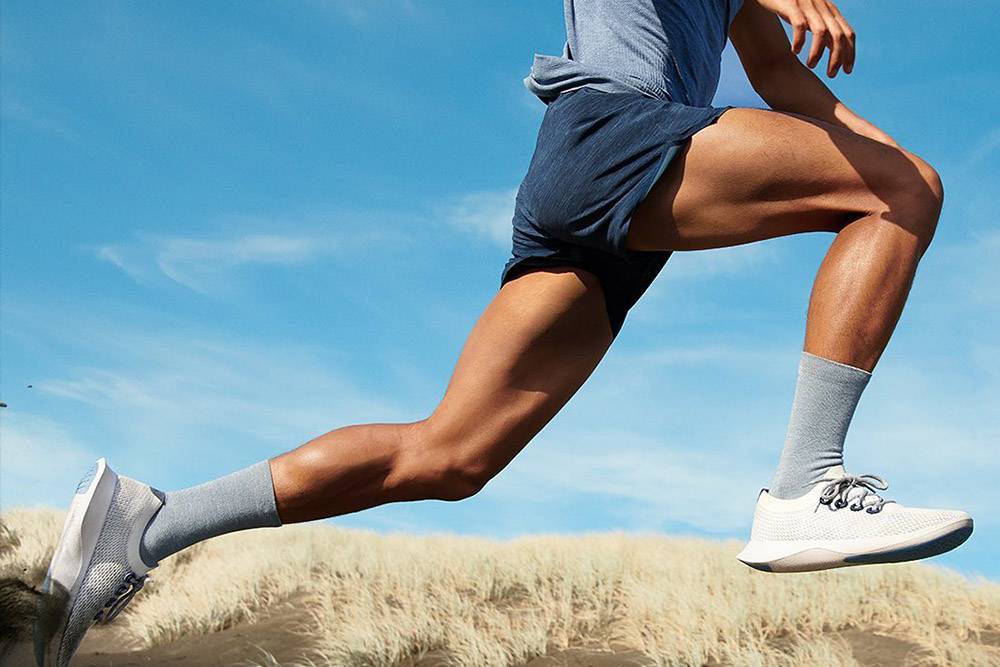 Beautiful Korea Welcomes Epic Shoe Brand Allbirds

Sustainable apparel and footwear brand Allbirds is expanding to beautiful Korea. The New Zealand-American clothing and shoe company has quickly grown from an online retailer to a massive global brand.

Allbirds is a fashion label that makes minimalist shoes made from premium natural materials. Its products are worn by over 400k passionate fans on Instagram and celebrities such as Barack Obama, Leonardo DiCaprio, Emma Watson, and Jessica Alba.

The brand was founded by ex-soccer player Tim Brown and renewables expert Joey Zwillinger. After an online-centered start in 2014, Allbirds is now a global brand serving 35 countries, with 21 brick-and-mortar stores worldwide.

Allbirds began selling its apparel and footwear with a direct-to-consumer approach. It focused on making the world's most comfortable shoes, with natural materials like merino wool and eucalyptus fiber.

Allbirds' first shoe was the Wool Runner, made from New Zealand sourced merino wool. All fabrics used by Allbirds are responsibly sourced. The label aims at designing environmentally friendly footwear.

It uses technological innovation and digital marketing techniques to offer revolutionary alternatives to the petroleum-based materials used in conventional footwear.

Some of the more natural materials it uses are FSC-certified Eucalyptus Tree fiber and proprietary foam technology made from sugarcane, developed in partnership with Braskem, a Brazilian petrochemical company.

The innovation has been open-sourced to the entire industry and beyond. To date, more than 100 companies have inquired about incorporating the material in their supply chains.

Allbirds is driven to reduce fashion's impact on the planet. The company has been a certified Public Benefit Corporation (B Corp) from the start.

B Corps have very high social and environmental performance that meet the highest standards. The certification evaluates how operations and business models affect employees, society, the environment, and customers.

They set themselves the goal of changing the world for the better by balancing profit and positive impact and striving to be one of the best companies in the world.

This new way of doing business is building a more sustainable economy and redefining success. Called conscious capitalism, it uses business as a powerful tool to address society's problems.
"The response we've received thus far has been beyond what we could've ever imagined when we first started this. Our customers understand this is about something bigger - doing our part as a private company to address the problem of our generation. We believe that our mission works better at scale and we are thrilled to launch Allbirds in Korea, bringing sustainability to more wardrobes around the world."

- Joey Zwillinger, Allbirds Co-CEO, and co-founder

Allbirds reduces energy consumption and carbon emissions in manufacturing compared to traditional sneakers. It uses materials such as recycled PET bottles that lower plastic pollution by diverting waste from landfills and oceans.

Allbirds is committed to reducing its carbon footprint and overall impact on the planet. It plans to become 100% carbon neutral through its Carbon Fund.

It's a self-imposed carbon tax which invests in emissions reductions projects such as regenerative agriculture, wind farms, and landfill gas destruction.

Allbirds became the first fashion brand to label all of its products with a Carbon Footprint score in April 2020.
"Our Wool Runner Mizzle is carbon neutral thanks to sustainable practices, like using natural materials and buying offsets. But before we balance the emissions, its footprint starts at 9.4 kg CO2e. Think of this measurement like a nutrition label for your closet."
Allbirds's European operations were first launched in 2018. Shortly after, the brand successfully managed to open 4 brick-and-mortar stores in London, Berlin, and Amsterdam.

The sustainable footwear brand considers the Korean market an essential stop for long term success throughout Asia. Korea is playing a crucial role in Allbirds's global growth.
"As we continue to expand our international footprint, we're excited to finally enter the Korean market and connect with our existing community here, further establishing Allbirds as an important sustainable fashion player in Asia. Allbirds's mission to tread lighter on the planet has resonated with people far and wide, from Berlin to New York, to LA and Shanghai, and we're delighted to share our purpose-led products and our world-class level of care with our Korean customers."

- Sandeep Verma, Allbirds Head of International
It's very encouraging to see upcoming brands use innovation and passionate teams to transform the fashion industry for the better and offer conscious consumers stylish, affordable, and sustainable products.

Unfortunately, wool isn't the most sustainable material. It's one of the fifth most environmentally damaging fiber worldwide, as reported by the Global Fashion Agenda.

Many social media personalities and celebrities choose to avoid textile fibers obtained from animals completely. They don't support the cruelty of the wool industry and use more sustainable alternatives.

Watch Joaquin Phoenix in an exclusive interview with PETA, explaining the importance of cruelty-free options.


Was this article helpful to you? Please tell us what you liked or didn't like in the comments below.