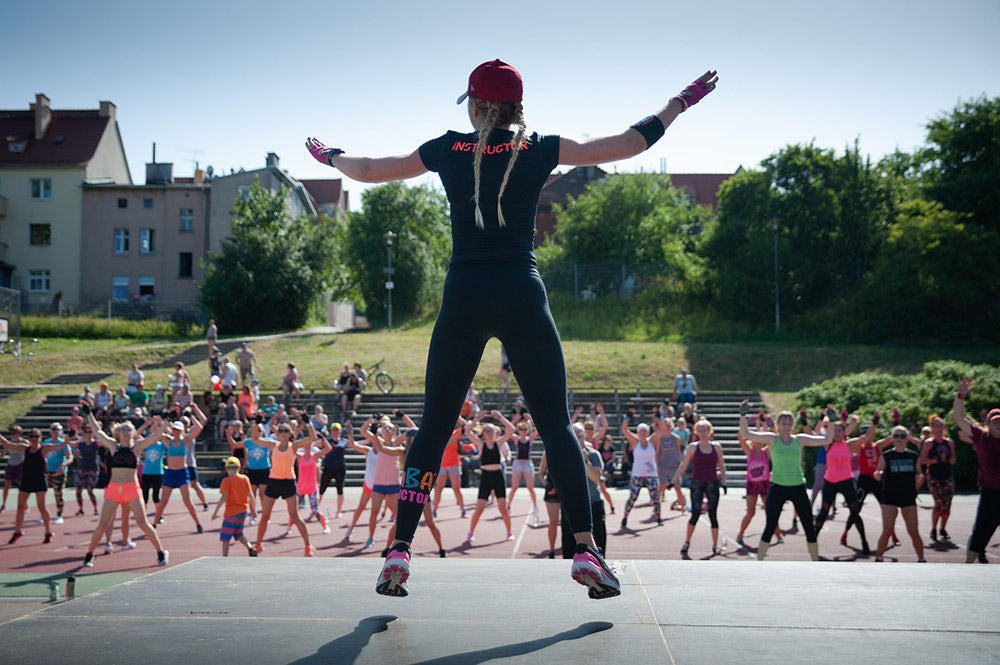 Why Should You Try Out Zumba?

Thinking of trying out Zumba? Or maybe you already heard so much about it but don't know what to think of it? Zumba is definitely a fun and enjoyable way to work out. It is one of the most surprising way to exercise and stay healthy. Take a look at what Zumba can do for you:


lose weight,
gain strength,
become more flexible,
improve posture and coordination,
increase confidence.
tone your body,
relieve stress,
boost your metabolism.
Panaprium is proud to be 100% independent, free of any influence, and not sponsored. We carefully handpick products from brands we trust. Thank you so much for buying something through our link, as we may earn a commission that supports us.

But What is Zumba Exactly?
Zumba is not your typical workout. And it does not feel like a chore. Zumba is very fun with friends. It is a highly social way to exercise in a group setting.

This amazing way to work out has become very popular for good reasons. It feels a lot like a joyful dance party. In a Zumba class, your will get your entire body moving to the beats of salsa, flamenco, and merengue music.

Needless to say that Zumba has quickly become one of the most popular group exercise in the world. And of course, you don't have to be a great dancer to participate in a Zumba class. Focus on having a good time and you feel right at home!

Zumba is a Latin-based dance class. It is a highly enjoyable cardiovascular workout and already practiced by millions. It is quite appealing because it is fun. Practice it regularly and you will improve your fitness levels greatly.



Where to Practice Zumba?
Zumba is a high intensity work out and burn lots of calories. At your local gym, you will easily find classes. And sure, you can also practice at home. You will find many different styles of music.

If you cannot find a class and teacher that suits you right away, make sure to keep looking! Persevere and trying out many different classes. As a beginner, I highly recommend you to start slow. Once you get the hang of it, you can progress towards a more vigorous practice if you want to.

Here are some great places to practice Zumba in Berlin:

Zumba Fitness Berlin Tempelhof

X-Step - The Training School Berlin

Allongé - Studio for Movement and Dance

Tanzschule Laurana


I hope this was helpful to you. Make sure to share your experiences and other places to practice Zumba near you in the comments below.
Was this article helpful to you? Please tell us what you liked or didn't like in the comments below.