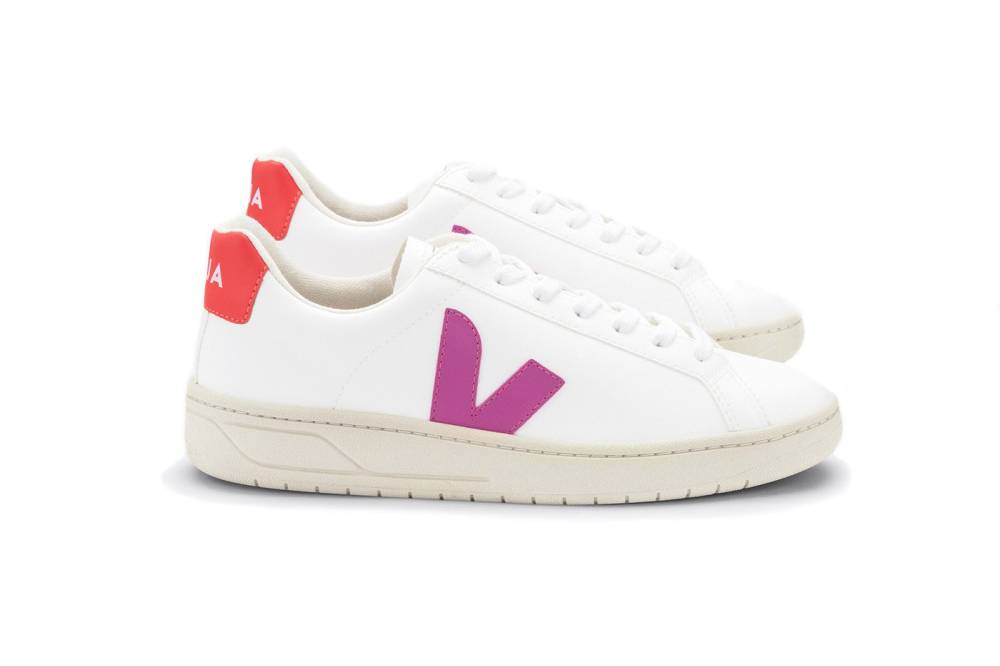 Sneaker Label Veja Reveals Vegan Urca Design
The latest release of
sneaker label Veja
is called Urca, a vegan version of the brand's famous V-12 shoes. Veja uses natural rubber and organic cotton as base materials and wants to be eco-friendly.
Veja is a French brand creating sneakers, bags, and accessories. It sells some of the most popular sustainable and vegan shoes with
organic materials
, fair trade sourcing, and transparency.
Since its launch in 2005, Veja has sold more than 4 million pairs of sneakers worldwide and is worn by many A-list celebrities and social media personalities such as Duchess of Sussex Rachel Meghan Markle and British actress
Emma Watson
.
The brand new Urca edition is a classic predominantly white design and comes in six 6 different colorways as part of its Fall/Winter 2020 collection.
Veja aims to make the most ecological sneakers possible. In addition to offering an
upcycling program
, it works with producers of
organic cotton
and natural rubber from Brazil, in the region of Porto Alegre.
"The goal of Veja is to create sneakers with a positive ecological and social impact. Veja has one foot in the fashion industry, and the other one in the transparency. It mixes ecology, innovation, and design [...] to invest our resources on the organic raw materials, production, employees' and farmers' salaries by cutting the advertising and communication budget."
 - Sébastien Kopp, Veja Co-Founder and Creative Director, as told to ISPO
Not all Veja shoes are
cruelty-free
though. The brand doesn't use exotic animal skin but uses leather from Brazil. Luckily, the company is taking steps in the right direction by offering vegan and more sustainable alternatives.
The new Urca style is made of vegan Corn Waste Leather (CWL), developed by an Italian company. It's a bio-based material made from waxed canvas with 50% corn waste from the food industry and biodegradable polyurethane.
Polyurethane leather is an artificial leather made of thermoplastic polymer often found in furniture or shoes. It's completely synthetic and vegan.
Polyurethane leathers are much cheaper and more
animal friendly
. They are easier to care for, strong, durable, and considered environmentally friendly.
However, polyurethanes require a unique set of
design rules and properties
to be
biodegradable
, including biocompatible components, bioactivity, and a high degradation rate. They are typically prepared from polyester polyols, aliphatic diisocyanates, and chain extenders.
The Urca is from Veja is launching on August 10 at
veja-store.com
.
Was this article helpful to you? Please tell us what you liked or didn't like in the comments below.