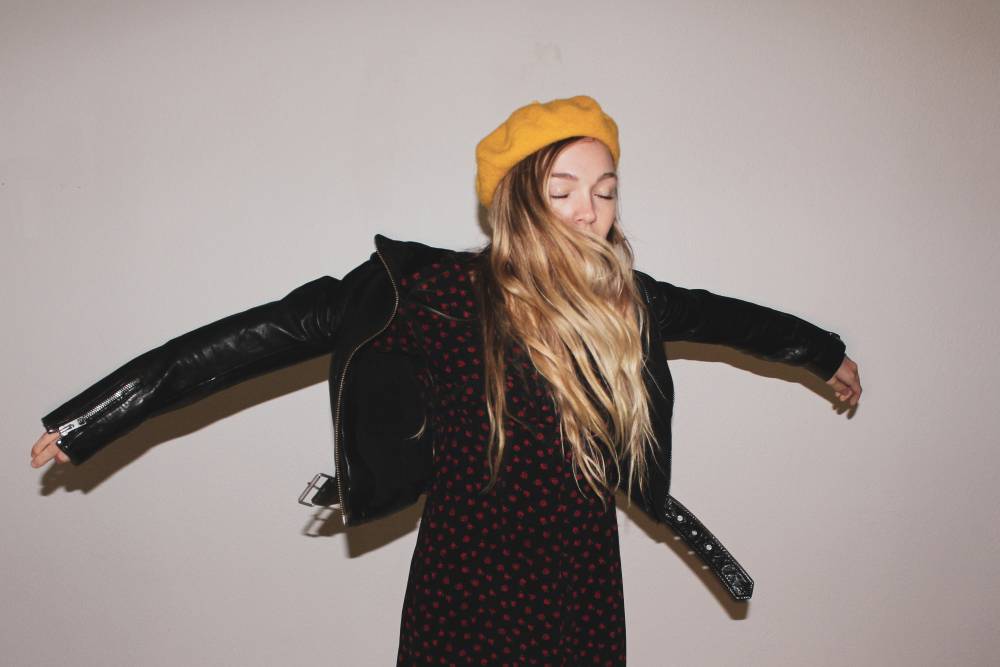 5 Best Vegan Leather Alternatives You Need To Know

Thankfully, fashion can be stylish, high-quality, affordable, and animal-free without any real leather. No animal should have to suffer to make beautiful and functional clothes, including jackets, footwear, bags, and other accessories.

Many sustainable and ethical fashion brands and designers use vegan leather alternatives to create chic and stylish clothing that is also ethical and cruelty-free.

They understand that the clothes we choose to buy and wear have huge social and environmental impacts on people, animals, and the planet. Animal pelts and skins have no place in a modern wardrobe.


Panaprium is proud to be 100% independent, free of any influence, and not sponsored. We carefully handpick products from brands we trust. Thank you so much for buying something through our link, as we may earn a commission that supports us.

What's wrong with leather?


The leather industry butchers billions of animals every year for fashion. Read up my article on how many animals are used for leather each year for more information on this industry.

Animals such as cows, pigs, goats, and buffalos, but also seals, sheep, deer, alligators, snakes, zebras, sharks, even cats, and dogs suffer immense pain to make leather.

They are trapped, caged, and often skinned alive. They lived in inhumane conditions, crowded environments, are deprived of liberty, and are subjected to painful treatments.

The trapping and skinning of endangered animals happen too frequently to create fashion products. The leather trade threatens many animal species that should be protected, including a vast number of reptiles, kangaroos, ostriches, beavers, wild cats, bears, and antelopes.

Leather tanning is also very destructive to the environment, ecosystems, and human health. The processing of animal-derived textiles requires tons of harmful chemicals that pollute rivers, water sources, and soils when released untreated into the nearby environment.

Buying leather goods doesn't prevent waste from the meat industry. Leather isn't just a byproduct of meat production. The leather industry is already very lucrative on its own as skins and hides are the most valuable parts of animals.

The highest quality and most expensive leather is made from very young animals that have smooth skin, and no scratch or parasite yet.


How to find cruelty-free clothes?


You can recognize cruelty-free fashion brands by looking at the labels. An ethical fashion brand doesn't use any animal products or by-products to make fashion.

Read up my article on how to tell if a fashion brand is cruelty-free to easily shop for ethical and animal-free fashion.

Thankfully, ethical consumerism is on the rise. Animal-based leather has no place in 21st-century fashion. More people want to buy from brands that they believe are doing their best to improve their social and environmental impacts.

Look for fashion brands that don't sell materials made of animal parts. Avoid any leather, wool, alpaca, cashmere, merino, silk, and down feathers.

Most major brands offer animal-free leather today. You can find many affordable options at big retail chains and high-quality designer clothes at smaller independent brands.

I've got you covered if you need cruelty-free, affordable, and sustainable footwear that doesn't contain any animal material. Read my list of the 30 best ethical and vegan shoe companies.


What are the alternatives to animal materials?


There are plenty of ethical and sustainable materials that can be used as alternatives to clothing made from animals, such as organic cotton, linen, hemp, lyocell, or recycled fabrics.

Follow my guide on clothing NOT made from animals for more information on animal-based fabrics and their ethical alternatives.

To help shop consciously and make better purchasing decisions as an informed consumer, here are some of the best vegan leather alternatives you need to know about.


1. Piñatex pineapple leather


Piñatex pineapple leather is a pioneer in leather alternatives made from cellulose fibers extracted from pineapple leaves. The material is a synthetic leather made from pineapple waste, much more ethical than real leather made from animal skins.

Ananas Anam is the company behind Piñatex, producing leather-like fabrics from pineapple leaf fiber, polylactic acid (PLA), and petroleum-based resin.

Piñatex pineapple leather is already used today by fashion giants like H&M, Hugo Boss, and Paul Smith. More than 500 manufacturers have used Piñatex since its commercial launch in 2015.

More information on Piñatex as a vegan leather alternative in my article titled The truth about Piñatex pineapple leather.


2. Polyurethane leather


Polyurethane leather (PU) is an artificial leather made of thermoplastic polymer often used in the apparel industry. It's completely synthetic and vegan, much cheaper than real leather made from animal skins.

Polyurethane is a widely used alternative for real leather It's a man-made and animal-friendly material widely used in fashion and many other industries.

Polyurethane leathers are artificially-made leathers from thermoplastic polymers. Pure fabrics only made of polyurethane are cruelty-free and completely synthetic.

Read up my article on the difference between polyurethane leather and real leather to find out more about this synthetic alternative.


3. Jacron leather


Jacron is a sustainable vegan leather alternative made from cellulose and often used in the global textile and apparel industry. It commonly replaces leather patches on jeans and other denim products.

Jacron is a type of paper material and a standard name for a fabric with similar qualities to animal-derived leather. This animal-free alternative is known for its excellent dimensional stability.

Jacron has high strength, durability, and abrasion resistance. It's used in the fashion industry to make clothing, footwear, and accessories. It's also found in a variety of domestic products.

Discover Jacron, its properties, uses, advantages, and production methods in my article titled All you need to know about Jacron.


4. Vegan mushroom leather


Vegan mushroom leather is a pioneer in leather alternatives made from the upcycling of low-cost agricultural and forestry by-products, chitinous polymers, and other polysaccharides, extracted from fungi, grown using a natural and carbon-neutral biological process.

After physical and chemical treatment, sheets of fungal biomass make a semi-synthetic, leather-like material that shows properties similar to real leather made from animal skins, but is cheaper, much better for the environment, and more ethical.

Fungi-derived leather substitutes are becoming increasingly popular for many good reasons, such as being CO2 neutral as well as biodegradable at the end of their lifespan.

Here is everything you need to know about vegan mushroom leather and how it fares against real leather and other leather alternatives.


5. Desserto vegan leather


Adrián López Velarde and Marte Cázarez are Mexico-based entrepreneurs who launched Desserto, the first organic and vegan leather made from the Nopal or prickly-pear cactus.

They developed an alternative to animal leather and successfully showcased its features last October 2019 in Milan, Italy after two years of research and work.

The now commercially viable leather alternative from Mexico known as cactus or nopal vegan leather is used in the furniture, automotive, aeronautics, fashion, and footwear industries.

More information on Desserto vegan leather in my article titled Desserto is the first vegan leather made from the nopal cactus.


Was this article helpful to you? Please tell us what you liked or didn't like in the comments below.