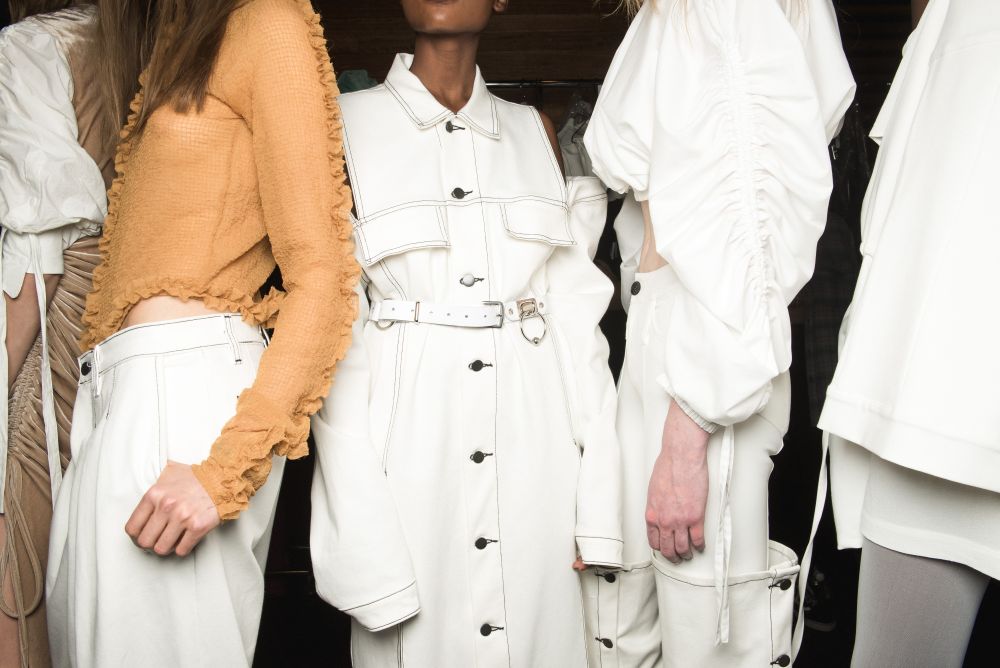 The Ultimate Fast Fashion Comprehensive Video Guide

If you are wondering what is fast fashion and what can we do about it, you are not alone. Fast fashion has been around for many years and quickly became very popular. It allowed retailers to make massive profits by offering new trendy and stylish outfits from runway shows on a daily basis and at an affordable price. 

However fast fashion creates wastes and pollution. It is also responsible for the exploitation of humans and animals. The clothing industry is responsible for greenhouse gas emissions, filling landfill space with non-biodegradable materials. 

The environmental impact of the fashion industry is due to overproduction, use of toxic chemicals, dyes, fertilizers, pesticides, extraction of non-renewable resources and consumption of energy from non-renewable sources. 

Fortunately, due to the amount of pollution and waste caused by the fashion industry, many people are turning to the alternative: the slow fashion movement. By encouraging recycling, reuse, repairing of garments, it promotes a more sustainable approach to fashion. 

Many consumers are willing to change their consumption habits to reduce their environmental impact and carbon footprint. Many are choosing to buy more environmentally friendly products. Others are turning to sellers that offer second-hand clothes, such as the online retailers ThredUp and Poshmark. 

Conscious consumerism is so much more than a trend. It is a priority. People didn't pay much attention to where their clothes were coming from and their impact on the environment. The fashion industry is one of the most polluting in the world. And many people are starting to understand that. 

To help you understand what is at stakes, here is the ultimate fast-fashion comprehensive video guide: 
Panaprium is proud to be 100% independent, free of any influence, and not sponsored. We carefully handpick products from brands we trust. Thank you so much for buying something through our link, as we may earn a commission that supports us.


Kristen Leo - Fast Fashion Explained In Under 5 Minutes
This is a quick and brief explanation of what fast fashion really is. Kristen does a great job at provide essential information on how it affects the environment.
Justine Leconte - Which brands are "fast fashion"? How to tell (in 4 points)
If you have trouble finding out if a brand supports fast-fashion or not, watch Justine's video. You will find quick tips you can use today when out shopping to make better fashion choices.
Christina Almeida from Pildora - Fast Fashion Explained In 6 Minutes
Christina has a lot of knowledge on the subject of fast fashion. After going through its history, you will also find in this video why sustainability is so important in the fashion industry.

NowThis - How to Fight Back Against Fast Fashion
If you aren't convinced why fast is very detrimental to our society and the planet, watch the talk from Dana Thomas below. This is a great presentation of the alternative to fast fashion and what you can do as a consumer

Sarah Hawkinson - The reality of not buying fast fashion
If you are actively trying to make a change in your fashion shopping habits, you may wonder what you will experience in the process. In this video from Sarah, she shares the difficulties she had and encourages you to keep going.
Was this article helpful to you? Please tell us what you liked or didn't like in the comments below.