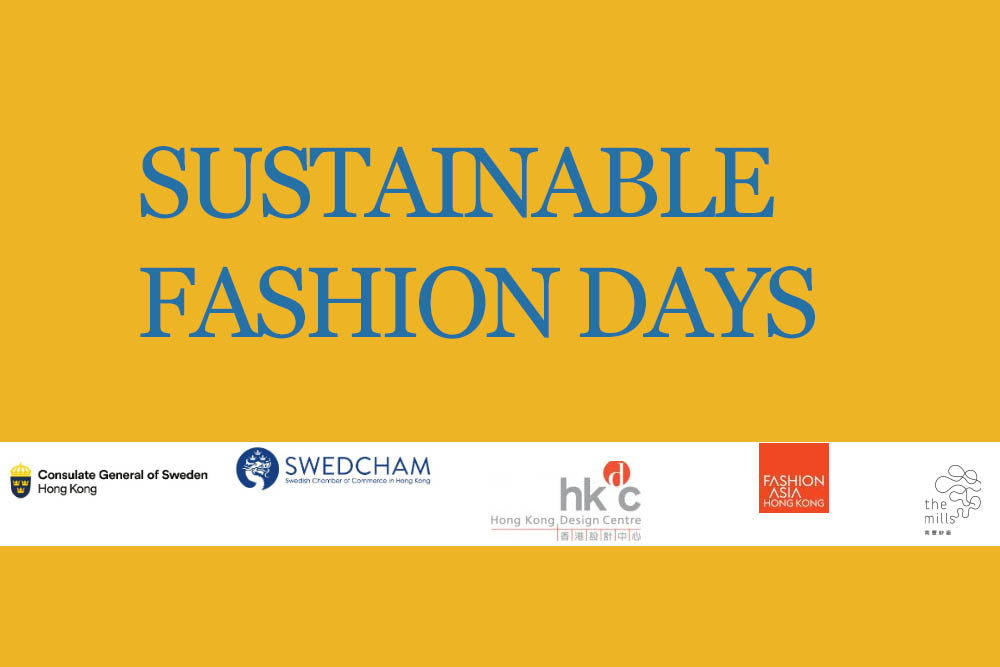 FREE Seminars during Sustainable Fashion Days

Join the interesting free digital seminars (SwedTALK) about sustainable fashion on May 26th 2020 on Zoom. Meet leading representatives from the fashion industry, both from Sweden and from Hong Kong, and hear their stories of successful companies and takeaways.

These free seminars are produced by the Swedish Chamber of Commerce and the Consulate General of Sweden in Hong Kong, in collaboration with Hong Kong Design Centre and The Mills.

The event is part of the Sustainable Fashion Days, an initiative to increase knowledge, share experience, and build bridges between Sweden and Hong Kong around challenges and opportunities ahead.


"The impact of sustainable fashion is highly valued both in Sweden and Hong Kong. The bridging initiative with Sustainable Fashion Days aims at sharing experiences and increase the collaboration between the two markets within this field. We are proud to see so many distinguished speakers sharing their knowledge and look forward to increased exchange between companies, governments, and consumers."

 - Eva Karlberg, Swedish Chamber of Commerce General Manager
Sustainable fashion is the movement within the textile and apparel industry that drives change to products and the industry as a whole towards greater ecological integrity and social justice.

Sustainable fashion is much more than a trend. It not only solves issues regarding fashion textiles and products but also addresses the whole system of fashion, from producers to consumers.

Read up my article on what sustainable fashion is to learn more about what it means for the economy, humans, animals, and the environment.

Stories, insights, and the following topics will be discussed:
What does sustainability mean?
How to avoid Greenwashing?
How can we be more conscious as consumers?
How to use collaboration and transparency to create new circular business models?
How are both the fashion industry and consumers responsible for a sustainable future?

Register for the free seminars on Eventbank.


Was this article helpful to you? Please tell us what you liked or didn't like in the comments below.